Investment Banking
Risk management
Wealth management
In-page navigation
---
Author Standard Bank. Screenshot of Standard Bank website.


[Accessed October 22, 2021]
About Standard Bank
We all want ease and convenience.
With Standard Bank's online banking you get that and more. With the way that technology has engulfed us in the past 10 years or so, it's no surprise that banking has caught up. Standard Bank's online banking is an all-encompassing place to do everything banking-related in one place. More convenience than that will be hard to find. Never again will you be out of time for banking.
Keeping up with your busy life
In the life we live today, not many things are a sure cut of certainty, except when you choose to bank with Standard Bank. They bring you up-to-date and state-of-the-art online banking like never before.
Standard Bank's golden 3-step
Rule number one is to modify the way their clients experience the online banking solutions they offer. By keeping up with the latest technology, they are ever-changing into even more ease.
Rule two is to ensure that the execution of the online banking experience to their clients remains better than excellent.
Rule three is staying on the road to driving sustainable growth and value.
Standard Bank Services
It is a well-known fact that waiting and queuing are two things that nobody likes to do.
Standard Bank has realized this early on and with their constant drive to give their clients only the best, online banking was born. Time is after all our most valuable thing. They understand that time is the one thing we can never get back. Online banking gives you back your time.
Safety first with online banking
When it comes to banking and our finances, safety is a very important factor. Knowing that you are protected at all times while using online banking is a must. Standard Bank brings you regular safety updates to make sure that you are protected at all times by the latest in safety technology. They also make double sure by verifying each transaction with a One Time Pin(OTP).
Access to all your banking needs in one place
Standard Bank's online banking gives you the whole of the banking world at your fingertips. While normal office hours are over, you have the convenience of taking care of your banking needs in your time. From managing your account, changing payment limits, paying your bills and so much more with online banking.
Standard Bank – Online banking
Benefits of Standard Bank
Low-interest rates
Simple online loan application
Quick response
---
Standard Bank is now Africa's largest banking asset.
Getting signed up for Standard Bank's online banking has never been easier.
It takes you no longer than 5 minutes. When it comes to convenience and ease of access Standard Bank sets the bar at a new standard.
A little background on a top-class bank
With 158 years of history in South Africa, their main objective is to be the leading financial service provider in Africa. They already have a presence in 20 countries on the African continent and possess a vast amount of knowledge to prosper even further.
Get started with your online banking
Step one
So you already bank with Standard Bank. You simply go to the top of the page where it says register. If you are not already banking with Standard Bank you simply go online, open your MyMo bank account, and register for internet banking.
Step two
As soon as your online banking has been created you can now sign in and do your daily banking whenever it suits you.
You can buy airtime, prepaid electricity, or data as well. You can manage immediate payments as well as reverse unauthorized debit orders.
Life is easy with Standard Bank
And that's it! No need for long queues and hours in a bank. No pesky paperwork or anything. If simplicity is what you are looking for, look no further than Standard Bank's online banking. Getting your banking done on time and in your time is now a reality with Standard Bank.
Why settle for less than the best
Some things in life are just simple. Standard Bank has a mission to get everybody involved when it comes to online banking. When it comes to ease, convenience, and safety your search can end at Standard Bank. Never before has online banking been this incredible and simple. Switch to the bank that makes life easier today.
Benefits of Standard Bank online banking
No Paperwork.
No standing in queues for hours to register.
It is simple, easy, and convenient.
You can do your banking whenever you want to.
You have access to all your banking needs in one place with online banking.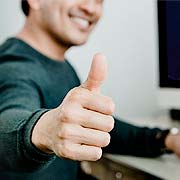 Standard Bank is a trusted & reliable provider of online banking
In our review, Standard Bank adheres to the compliance criteria in accordance with the National Credit Act, where the granting the loan will not cause financial distress to the consumer.
Standard Bank is a registered credit provider in South Africa: NCRCP15
Customer Reviews & Testimonials
"
May 2021
I was getting increasingly frustrated with having to go to the bank every week. A friendly and helpful consultant told me to register from home for online banking and I have never looked back. I ...
Sarie V
— Benoni —
June 2021
I never realized how much time I was wasting by going to my branch every week. I registered for online banking and I am so excited about being able to do all my banking in one place. I now have m...
Sophie B
— Queenstown —
October 2021
I was skeptical at first about doing my banking online. I was reassured by everyone that suggested online banking to me that there is no safer place for a bank than online banking. It made my lif...
Sherwin W
— Johannesburg —
Standard Bank Contact
Contact Number
E-Mail
Website
Physical Address
30 Baker Street

Johannesburg

Gauteng

2196

South Africa
Standard Bank Universal Branch Code
---
Postal Address
PO Box 7725, Johannesburg, 2000, South Africa
Opening Hours
Monday

09:00 – 15:30

Tuesday

09:00 – 15:30

Wednesday

09:00 – 15:30

Thursday

09:00 – 15:30

Friday

09:00 – 15:30

Saturday

– Closed

Sunday

– Closed