Investment Banking
Risk management
Wealth management
In-page navigation
---
About Standard Bank
Standard Bank is South Africa's most recognised universal bank.
As a full-service financial group we transactional banking, savings options, borrowing, online loans, investment, insurance, risk management, wealth management and advisory services at the highest delivery of service to our clients.
Standard Bank's head office resides in Johannesburg where our developed and refined universal banking competencies play a central role in developing the sophisticated financial sector in the Country.
Our background has paved the way to continued growth into emerging markets in Africa and globally, which has allowed us significant opportunities to offer our clients business in these markets.
Standard Bank has been around for over 151 years in South Africa and operates in over 20 countries on the African continent.
We offer Personal, Business and Commercial Banking solutions to individual customers and businesses in South Africa and 17 countries in sub-Saharan Africa. We continuously maintain our high standards of service to our clients at every stage of their banking needs. Standard Bank has aspirations to grow our presence even further in potential and emerging markets in Africa and globally either organically or by acquisitions.
With our range of products and solutions which offer clients simple and sophisticated banking solutions, we look at making our clients lives a little easier and cost-effective and meet their financial requirements conveniently.
Standard Bank Services
We offer clients a better way of banking. Clients who wish to transact, save or borrow, we have the financial product just for you.
With the combination of our people and our technology, our products and services are designed to evolve with your changing financial needs.
Business banking
Standard Bank is one of the country's leading Business Banks. We have experience in this industry which allows us to understand what is needed to do business in Africa and beyond. We have product experts, strong local capacity and global distribution reach to ensure your banking requirements are met.
Insurance & wealth
We cover every aspect of insurance from cars to home and life as well as planning, trusts and wills. Our Insurance and Wealth Advisory specialists make sure our clients and assets are well taken care of the way it should be. We offer a range of insurance products covering:
Car and home insurance
Funeral insurance
Travel insurance
Life insurance
Wills, estates and trusts
Insurance online
Accident & health insurance
Corporates & institutions
Standard Bank – Online banking
Benefits of Standard Bank
Low-interest rates
Simple online loan application
Quick response
---
Standard Bank is now Africa's largest banking asset.
Standard Bank was established over 151 years ago in South Africa and built its financial background over Africa in the 1990s.
We strongly believe we have what it takes to be the leading corporate and investment banking business in Africa with our unique service delivery to governments, parastatals, larger corporates, financial institutions and international counterparties.
Wealth & Investment
Standard Bank Wealth and Investment services are our net worth segment of the market, catering for clients with net investable assets of more than the US $1 million. We are aiming to be the leading Global Wealth and Investment Bank.
Since then we have picked up speed and now cover over 20 countries on the African continent and South Africa. We are fast becoming the largest Africa-focused financial services organization in the country with the compelling benefits we offer our clients. We take time to focus on delivering the best possible services and solutions that are sustainable and worthwhile to our shareholders.
We spread out our wings to embrace selected emerging markets to Africa by applying our expertise in natural resources, globally. We are different because of our people who are passionate about what they do and the ability to do their job properly no matter where they are in the country. Standard Bank has an East African presence with the official opening of an Ethiopian representative office.
We are constantly growing through our group.
This will mean Standard Bank is now Africa's largest banking asset. The Standard Bank Incubator is our newfound innovation that will speed up the growth of new businesses and companies in their early stages. We have provided mentoring and training for these companies with ongoing support with access to funding that would be difficult to secure without proven products and services.
Standard Bank work as three specialty units yet introduces us as one. Our three primary areas of banking include Personal and Business Banking, Corporate and Investment Banking, and Wealth - Liberty. Standard Bank Group is proud to be enlisted on the JSE, with a profit of R17,2 billion (USD1,8 billion), complete resources were over R1694 billion (roughly USD162 billion) at 31 December 2013 and we facilitated more than 48000 individuals (counting Liberty) overall topographies.
Standard Bank's business sector capitalization on 31 December 2013 was R209, 4 billion (roughly USD20billion). Standard Bank has 1 283 branches and 9 300 ATMs throughout Africa. The Standard Bank of South Africa offers long-term benefits with strategic elements in alignment with your business needs. The biggest bank on the planet, ICBC, is a 20.1% shareholder in our group. Barring the 20.1% ICBC shareholding 26.8% of Standard Bank's shareholder base is remote.
Standard Bank is very involved in community sponsorship and is invested in events including:
Sponsorships – Joy of Jazz festivals
Bursaries – These are awarded to top performers
Standard Bank adheres to the Code of Banking Practice, and principles governing banking in South Africa. With us, you know your banking needs are taken care of in the right way with the highest standards of professionalism, integrity, and fairness.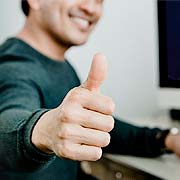 Standard Bank is a trusted & reliable provider of online banking
In our review, Standard Bank adheres to the compliance criteria in accordance with the National Credit Act, where the granting the loan will not cause financial distress to the consumer.
Standard Bank is a registered credit provider in South Africa: NCRCP15
Customer Reviews & Testimonials
"
Nedbank is not afraid to go the extra mile for their customers.
Sibu N
— Cape Town —
Standard Bank Contact
Contact Number
E-Mail
Website
Physical Address
30 Baker Street

Johannesburg

Gauteng

2196

South Africa
Standard Bank Universal Branch Code
---
Postal Address
PO Box 7725, Johannesburg, 2000, South Africa
Opening Hours
Monday

09:00 – 15:30

Tuesday

09:00 – 15:30

Wednesday

09:00 – 15:30

Thursday

09:00 – 15:30

Friday

09:00 – 15:30

Saturday

Closed –

Sunday

Closed –