Business lending solutions
Online applications
Angel investments
In-page navigation
---
Author Business Funding SA. Screenshot of Business Funding SA website.


[Accessed April 5, 2018]
About Business Funding SA
Business Funding SA was founded by a single man, who used his experience in insurance and finance he created a business from the ground up to create a business lending empire offering all businesses a financial solution.
Reputable business lender
Over the years, the business we now operate in, services thousands of successful business owners, who have used our services to get to where they are today!
Business Funding SA is bigger & better
Today, Business Funding SA works with clients who want to grow their existing business, to meet the demanding needs of today's economy, as well as expand to fit in with the growth of their company.
We understand the business world and understand what it takes to start off as a little business and thrive on opportunities to make them succeed.
Let us help you
During the business timeline, you will reach a point where you may need capital to get further, or out of a rut. This is where we work our magic, and help you over the small hills in the road, to the strengthening and expansion of your business.
What makes us different? - We are dynamic and enthusiastic and have a passion for business.
We use this to our advantage and provide opportunities through positive and easy methods, in order to benefit our clients through every application.
Business Funding SA Services
We offer a number of business lending solutions to meet our business client's needs.
Short-term business loans
These loans are paid off over a 12 month period and can be used for a number of areas in your business including;
Trade Funding
Stock Funding
Import Funding
Contract Funding
Project Funding
Pre-Debt Review Funding
Invoice Discounting
Bridging Capital and securing a business contract
Medium-term business loans
This loan can be paid off over a few years, and are offered in a larger amount of capital. This can be used in your business for:
Cash flow funding
Asset funding
Post debt review funding
Securities funding, and
Project funding
Long-term business loans
These loans offer repayment terms ranging between 5 and 13 years. This is offered in a much larger amount, allowing for the more intricate and valuable commodities within your company. Your long-term business loan can be used for larger business expansions and also used for:
Commercial Buildings or Property
Funding from Abroad
Private Equity Investment/Funding, and
Public Listed Company Funding
Business Funding SA – Business loan
Benefits of Business Funding SA
Angel investments
Crowd funding
Affordable business funding
If you need a reliable & flexible business loan, APPLY with Business Funding SA
Business Funding SA provides extra cash for your business to help you grow and develop your company to its greatest potential.
What can you expect from us?
We offer a short-term loan for businesses that need a little boost to keep them afloat, or to do minor renovations and expansions to their business. Clients, who have an un-bonded building or property, have the added benefit to a world of business loan opportunities.
To get started, all you need to do is complete the form provided online on our website, and send/submit it to us. We will do the necessary checking of your information and verifications in order to provide you with a business loan proposal. We will contact you, on the contact details you have provided u with, and discuss your loan options further.
We offer a simplified and fast way to get the extra capital you need to take your business to the next level. We know that in today's economy, businesses are going up and closing at a rapid pace. This is often due to the lack of funding provided to businesses to help them go further.
A business solution to suit your needs
We have a solution, so make use of the opportunities that are presented in order to keep your legacy going. Should you be thinking of owning your very own commercial property, we can assist you with the financial means to help you:
Purchase an existing business or building that you already occupy or have your eye on in the market
Should you want to get a home loan, we can assist you with this as well
Get a second bond on your existing home or property
Get approved for a bond on a commercial property that you have been eyeing out for a while
The solution to helping you get there, fast
Whatever your business venture is aimed at, the starting point to get there is financially dependent. Get the service delivery you can rely on and the people with the experience and the knowledge to guide you through every step of the process. Get your business thriving and making the turnover you want to make.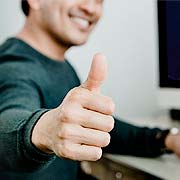 Business Funding SA is a trusted & reliable provider of business loans
In our review, Business Funding SA adheres to the compliance criteria in accordance with the National Credit Act, where the granting the loan will not cause financial distress to the consumer.
Business Funding SA is a registered credit provider in South Africa: NCRCP5019
Customer Reviews & Testimonials
"
April 2019
They make you feel as if you count even when they deal with so many companies and people that make you feel safe knowing that you will be taken care of as an individual you are not boxed in a cat...
Terry T
— Port Elizabeth —
June 2019
They have helped us get our loan and this will help our company to build further and we will always be back here.
Helen J
— Pretoria —
June 2019
They have seen our business Idea and they have told us that they will help us to launch our business cause they see potential in us and our company.
Sarah T
— Port Elizabeth —
Business Funding SA Contact
Contact Number
E-Mail
Website
Physical Address
1 Galloway Square, 3 Anderson St

Strand

Western Cape

7140

South Africa
Opening Hours
Monday

08:00 – 16:30

Tuesday

08:00 – 16:30

Wednesday

08:00 – 16:30

Thursday

08:00 – 16:30

Friday

08:00 – 16:30

Saturday

– Closed

Sunday

– Closed