Compare credit cards
Save on interest
Get the best deals
In-page navigation
---
About Standard Bank
Throughout its 151 years of history, Standard Bank has proven to be a reliable financial partner for individuals and businesses.
Currently, we have a presence in 17 countries on the African continent in addition to South Africa. We have three core areas of operation. These include business and personal banking, liberty and corporate and investment banking.
The bank is listed on both the JSE and the NSE and had a capitalisation of R191 billion on 31 December 2012.
It has one of the largest networks of branches and ATMs on the continent.
It has strategic partnerships with other leading banks from around the world.
It has high credit ratings from all major credit agencies.
Standard Bank Services
The Personal & Business Banking division of Standard bank offers the full spectrum of financial solutions to individuals and small and medium enterprises in South Africa, other countries on the African continent and Argentina.
We strive to exceed the industry standards and to offer highly sophisticated personalised solutions and exceptional customer service. We provide home loans to individual clients, vehicle finance to private persons and businesses and equipment finance to enterprises.
We offer a variety of credit cards and debit cards.
We take deposits and offer a variety of credit facilities which our clients can take advantage of in many different ways.
We provide short and long term insurance for complete peace of mind.
Standard Bank – Credit card
Benefits of Standard Bank
Low-interest rates
Fast cash payout
Quick response
---
Standard Bank Credit Cards – Access cash easily & quickly at any time of the day.
This Standard Bank credit cards review aims to assess these products and to help you find out whether you can enjoy this kind of flexibility with these cards. Use it to make the right decision.
Standard Bank is one of the oldest and most reliable providers of financial products and services in South Africa. You can expect complete transparency, excellent customer service and highly favourable terms and conditions. There are also extras that other lenders are unable to offer due to their smaller size.
The Standard Bank Blue credit card is the main product which the lender has to offer in this range.
It has no transaction fees on purchases.
At the same time, the interest rates are quite competitive. There are initiation and monthly service fees as well as other charges, but they are reasonable.
There are some important benefits which you need to take into account. You will get free travel insurance when you buy travel tickets with the card. Secondary cards for family members can be issued for free as well. Perhaps the major benefit of this card is that you can secure a period with no interest charge which is up to 55 days long.
This enables you to manage your finances and existing debt effectively without getting into more debt.
In order to qualify, you have to earn a monthly income of R3,500 or higher.
In addition to the Standard Bank Blue credit cards, you will find Gold, Titanium and Platinum cards – they come with the same special benefits.
They have low interest credit cards, but the monthly income requirements are much higher, they are also suitable for high-income earners.
The BlueBean line of credit cards is also worth your attention.
It offers the same basic benefits plus some notable extras such as access to lifestyle benefits via a special program, access to special shopping and travel deals, free online shopping and free emergency replacement internationally.
You can pick from Blue, Silver, Gold and Premium BlueBean cards depending on your monthly income with the minimum requirement being R4,000.
This review finds the Standard Bank credit cards to be highly flexible and beneficial.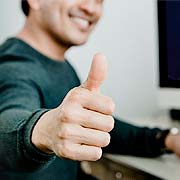 Standard Bank is a trusted & reliable provider of credit cards
In our review, Standard Bank adheres to the compliance criteria in accordance with the National Credit Act, where the granting the loan will not cause financial distress to the consumer.
Standard Bank is a registered credit provider in South Africa: NCRCP15
Customer Reviews & Testimonials
No reviews for this business.
Standard Bank Contact
Contact Number
E-Mail
Website
Physical Address
5 Simmonds St

Selby

Johannesburg

2001

South Africa
Standard Bank Universal Branch Code
---
Postal Address
PO Box 7725, Johannesburg, 2000, South Africa
Opening Hours
Monday

09:00 – 16:30

Tuesday

09:00 – 16:30

Wednesday

09:00 – 16:30

Thursday

09:00 – 16:30

Friday

09:00 – 16:30

Saturday

Closed –

Sunday

Closed –