Affordable credit amounts
Low interest credit cards
Flexiblerepayment terms
In-page navigation
---
Author Standard Bank. Screenshot of Standard Bank website.


[Accessed October 22, 2021]
About Standard Bank
At Standard Bank, you are spoiled for choice.
In many cases having a credit card can save your life. There are many times when life throws you a curveball and having access to a credit card can be a good bailout in these times. A credit card that is well managed is a valuable asset, to say the least.
Standard Bank makes your dreams a reality
Standard Bank strives to give their clients only the cream of the crop. They value each client and will not hesitate to give you only the best. When you decide to make use of any of Standard Bank's services, including their credit card service, you become part of their family.
A little background on Standard Bank
Standard Bank is a major South African bank and financial services, group. It is Africa's biggest lender by assets. The company's corporate headquarters, Standard Bank Centre, is situated in Simmonds Street, Johannesburg. With the wide range of products and services that they offer, your choices are endless.
Credit card options for everyone
With Standard Bank, there are credit card options for every person in need of one. Depending on your circumstances, you are sure to find a credit card to suit your needs. You will enjoy instant access to money as soon as you are approved. There is no waiting for the card to arrive. With your credit card details in hand, you can jump right into online shopping.
Standard Bank Services
At Standard Bank, the benefits never stop.
They offer their clients a range of credit card options each with its benefits. If you pay your credit card up to date within 55 days, you can enjoy interest-free shopping. With all their credit cards there are UCount Rewards to be earned.
More security and convenience
With a Standard Bank credit card, you can enjoy more hands-on security by switching your credit card on or off using the banking app. Online shopping also offers you world-class security features with a Standard Bank credit card. You can tap or swipe with safety and ease in-store or online and even overseas knowing Standard Bank protects you.
The advantages of having a credit card
There are so many advantages of having a well-managed credit card. The first is convenience. You get to have access to cash without actually carrying cash around with you.
Standard Bank's credit cards are accepted worldwide. You can swipe abroad and even draw cash in emergencies. When you manage your Standard Bank credit card well, you are building on your credit health as well.
There are freebies too
With a Standard Bank credit card, you will receive free basic insurance whenever you book overseas flights. You still have the option of taking out comprehensive insurance. Not only do you get free insurance but you can also put big purchases on a budget and pay them off in monthly installments.
Standard Bank – Credit card
Benefits of Standard Bank
Low-interest rates
Fast cash payout
Quick response
---
Standard Bank Credit Cards – Access cash easily & quickly at any time of the day.
When applying for any of the credit card options from Standard Bank you will have to first go through the eligibility check.
You can simply click on the do I qualify button and complete the attached form.
You will be asked for
Your full names and surnames.
Your ID number.
Your phone number.
Your monthly income before deductions.
Your monthly expenses.
After you have filled in this form you may submit it. Standard Bank will now be able to do the necessary checks and supply you with a quote on your credit card application. Make sure that you have all of the necessary documentation ready and on hand for when you do the credit card application. This will speed up the process and make it hassle-free.
What happens now
As soon as Standard Bank has done the necessary checks and has provided you with a credit card quote, you can now fill in the application form. Make sure you fill in the form completely and that you have everything you need. Submit the application form for your credit card as soon as you are done.
There is no need to wait until you receive your credit card in the post before you can use it. Online shopping is available to you immediately with your new credit card details.
Always have the backup cash
We all need a little help in life sometimes. A credit card from Standard Bank is a great way of having access to cash when you need it.
A well-managed credit card from Standard Bank can be a valuable asset. Never again will you be caught off guard by those pesky bills sneaking up on you mid-month. Contact Standard Bank today and find out about the best credit card option for you.
Benefits of a Standard Bank credit card
You get to choose the right credit card for you.
You have access to cash when you need it.
Free basic travel insurance.
Safe and secure online purchases.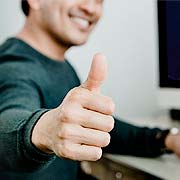 Standard Bank is a trusted & reliable provider of credit cards
In our review, Standard Bank adheres to the compliance criteria in accordance with the National Credit Act, where the granting the loan will not cause financial distress to the consumer.
Standard Bank is a registered credit provider in South Africa: NCRCP15
Customer Reviews & Testimonials
"
October 2021
A credit card has so many benefits. I was always scared of owning one but ever since I applied for my credit card from Standard Bank I have never looked back. I pay no interest when I settle my t...
Maria M
— Uitenhage —
August 2021
I have been banking with Standard Bank for many years. I wanted to get a credit card a while back but did not know if I qualified. A helpful consultant stood by me through the whole process and i...
Pieter N
— Queenstown —
October 2021
I wanted to have a fallback for those times when there was something to pay and I didn't have the cash. A friend told me that a credit card would be a great idea. I contacted Standard Bank and in...
Santie V
— Brits —
Standard Bank Contact
Contact Number
E-Mail
Website
Physical Address
5 Simmonds St

Selby

Johannesburg

2001

South Africa
Standard Bank Universal Branch Code
---
Postal Address
PO Box 7725, Johannesburg, 2000, South Africa
Opening Hours
Monday

09:00 – 16:30

Tuesday

09:00 – 16:30

Wednesday

09:00 – 16:30

Thursday

09:00 – 16:30

Friday

09:00 – 16:30

Saturday

– Closed

Sunday

– Closed