Nedbank Consolidation Loan
Debt consolidation up to R300,000
Low-interest starting from 10.25%
Repayment up to 72 months
In-page navigation
---
Author Nedbank. Screenshot of Nedbank website.


[Accessed August 31, 2021]
About Nedbank
Nedbank is one of the major financial services groups in Africa; we offer wholesale and retail financial services as well as wealth management solutions, asset management and insurance.
The economy has never been riskier and more complicated and in this complex situation, Nedbank can be the ideal partner for you.
Low-risk loan solutions
Nedbank attained a subordinate stake of 20% in the Ecobank Transnational Incorporated, making the Nedbank-Ecobank Alliance the largest banking network in Africa, with approximately 2,000 branches in 39 countries. We have proven that we overcome all challenges efficiently by offering our customers profitable low-risk solutions.
Nedbank offers the best corporate banking service
And this is based on expertise, full dedication and attention to detail. We have experienced specialists who provide personalised products and services which meet and exceed all your requirements. Our areas of expertise include low-interest personal loans, deposit-taking and management, investment solutions, transaction management and more.
We help you achieve your financial goals because that is what we do best!
Nedbank Services
If you want to get out of debt, Nedbank will help you do so, effectively and quickly.
We realise that you are not an expert in finance and that you cannot develop an effective debt consolidation loan on your own.
Leave it to the experts!
You actually don't need to do a thing except apply for your debt consolidation loan; we'll do the rest for you. You'll be pleasantly surprised at a job well done. You will be work closely with an experienced and skilled financial planner who will tailor a solution matching your individual needs and requirements. We would like nothing more than for you to have some peace of mind.
Nedbank can help you consolidate your debt
Borrowing can easily get out of hand if you rely on your future income too much and spend more than you can afford at present. You have to make a positive change quickly or you will drown in serious debt.
Nedbank debt consolidation loans are confident that our credit products can help you make the changes necessary to get a fresh start.
Nedbank – Consolidation loan
Loan Type

Debt consolidation

Interest Rate

10.25 – 29.34% p/a

Loan Amount

up to R300,000

Repayment

6 months to 72 months
Benefits of Nedbank
Quick online application
Low-interest rates
Flexible repayment periods
---
Nedbank can help you become debt free
Since Nedbank is one of the oldest and largest banks in South Africa, you can have complete trust in our expertise.
We offer highly professional and perfectly transparent services and products with great dedication for the benefit of our customer.
Nedbank will go that extra mile to get you out of debt
You can rely on full assistance with everything which you need. You can readily use our services online or over the telephone for maximum convenience. There are two types of Nedbank online debt consolidation loans which you can select from. The credit card debt consolidation solutions are designed for helping you repay fairly small amounts of debt which typically do not exceed R50,000.
You can go for a balance transfer card with an interest rate of 11.9% for 12 months. This rate is between 5% and 8% lower than what you will get with the typical credit card. It is very low and can help you save a lot of money while making your monthly payments considerably smaller.
Alternatively, you can choose a 0% interest credit card for the first 55 days and 13.6% interest rate for the next 36 months. This is a favourable solution for larger amounts of debt as it gives you more time to repay it while offering a fairly low-interest rate.
In order to qualify for these credit cards, you need to earn at least R3,000 per month.
You can get a secured debt consolidation loan
It is typically based on your house which is placed as collateral. It is possible for your debt to be wrapped in your current home loan or repaid with the use of an additional loan. In any case, you will pay a very low interest rate, but the longer repayment term can make the loan more expensive.
Nedbank online debt consolidation loans and credit cards are among the most favourable to be found. Roll all you outstanding accounts into one loan repayment. No hassle no fuss! Our debt consolidation loans will make your life more bearable knowing that you don't have multiple accounts to pay on different dates of the month; we understand that this is stressful.
One loan account with one repayment
A consolidation of debt does not mean you are blacklisted. We encourage you to contact us without delay.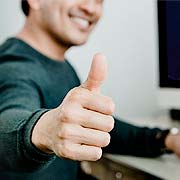 Nedbank is a trusted & reliable provider of debt consolidation
In our review, Nedbank adheres to the compliance criteria in accordance with the National Credit Act, where the granting the loan will not cause financial distress to the consumer.
Nedbank is a registered credit provider in South Africa: NCRCP16
Customer Reviews & Testimonials
"
April 2019
It was through Nedbank's loans that I finally got my long awaited financial breakthrough.
Sindiswa M
— Randfontein —
December 2018
Applying for a Nedbank was fast, easy and convenient.
Peter J
— Fochville —
August 2018
If you looking for affordable interest rates, Nedbank will not disappoint you!
Celine A
— Sandton —
Nedbank Contact
Contact Number
E-Mail
Website
Physical Address
135 Rivonia Road, Sandown

Sandton

Gauteng

2196

South Africa
Nedbank Universal Branch Code
Opening Hours
Monday

08:30 – 16:00

Tuesday

09:00 – 16:00

Wednesday

09:00 – 16:00

Thursday

09:00 – 16:00

Friday

08:30 – 16:00

Saturday

08:30 – 12:00

Sunday

– Closed