Standard Bank Debt Consolidation
Debt consolidation up to R300,000
Low-interest starting from 13%
Repayment up to 72 months
In-page navigation
---
Author Standard Bank. Screenshot of Standard Bank website.


[Accessed October 22, 2021]
About Standard Bank
Standard Bank offers a host of valuable products and services designed to help you through life's ups and downs.
As a giant in the South African banking sector, Standard Bank strives to drive meaningful, lasting economic and social growth as well as environmental change.
Putting people first
Whether it's their customers, employees, or the communities in which they operate, they put people first and have, over the years pushed social and economic change across the African continent.
A range of flexible solutions to manage debt
Standard Bank provides an unsurpassed amount of information and support to their customers who are struggling with debt.
Not only do their offer advice and debt management services but they have three lending solutions that can be tailored to a person's individual circumstances.
Personal loan terms
Terms loans offer up to R300,000 with loan terms of between 12 and 72 months which can be ideal for a range of debt consolidation situations. To find out if this is the ideal option for you get in touch with their Debt Centre.
How a revolving loan can help you
A revolving loan offers you a large sum of cash that you can enjoy over and over again as you pay your balance off. This means you can access the instant cash when it's needed without having to worry about making a new application.
Standard Bank's overdraft facility
This product can help you deal with budget shortages and offers you a small to large sum that you can use. You will only pay for the amount that you use and will never have to deal with bounced debit orders and penalty fees.
Standard Bank Services
Standard Bank's ESG details their approach to ethics in the workplace as well as how they commit to developing their employees and assisting them in achieving both their career and life goals.
Revolving loans up to R300,000
This product is ideal for those looking for a flexible credit option that won't interfere with their financial goals. You can get a loan of up to R300,000 with loan terms from 12 to 60 months.
While your interest rate will be personalized you can rest assured that you'll always be able to reuse the allocated credit – no application needed. You only have to repay 15% of the loan to be able to redraw.
This option is ideal for those who want to consolidate but don't have expensive debts. If you have three or four smaller loans or accounts, this may be an ideal option for you.
Looking to consolidate high-interest credit
If a redraw facility doesn't suit your needs, Standard Bank can help you with their debt consolidation product. You can enjoy one monthly debt repayment, lower monthly repayments, and simplified financial life.
More tailored debt options
Contact their Debt Centre to find out if debt consolidation is a good option for your specific situation or if there are better, more affordable ways to handle your current situation.
If you've already missed payments and are dealing with overdue accounts and bounced debit orders they can help you create a debt management plan to help you navigate your way out.
Another option for those with very difficult debt situations is debt counseling which can help put an end to creditors' hounding and a never-ending cycle of debt. While Standard Bank cannot help with this directly, there are many great resources on their site that can help you get started.
Standard Bank – Consolidation loan
Loan Type

Debt consolidation

Interest Rate

from 13%

Loan Amount

up to R300,000

Repayment

12 months to 72 months
Benefits of Standard Bank
Reduce your debt
Affordable debt consolidation services
Lower interest rates
---
A tailored debt consolidation plan to help you through
Debt consolidation allows you to easily combine lots of smaller debts into one, easy-to-manage loan.
This will make your finances easier to manage and may save you money in both fees and interest.
Are you really ready to consolidate
Standard Bank is cautious against using a debt consolidation loan if you cannot get a handle on your spending.
The reason for this is that taking out a consolidation loan may create an illusion that you have more money to spend and cause you to enter into dangerous credit agreements that will end up putting you in a worse position than you were in initially.
Take the time to read through Standard Bank's various guides to managing debt and income. If you need personalized information and advice contact their debt center or their call center and a consultant will help you with all the relevant information.
Term loans from Standard Bank
Term loans have a set loan term of between 12 and 72 months and allow you to borrow up to R300,000. If you're interested in this option you can request a free instant quote on Standard Bank's website.
Standard Bank offers highly competitive rates that you can rest assured will never exceed 24.50%. Your loan will always be tailored to suit your individual needs, whatever these may be.
Apply for your loan online
You can apply for a loan via their banking app or by logging in to your online banking profile. You'll need to provide your basic contact details, information regarding your finances as well as your supporting documents.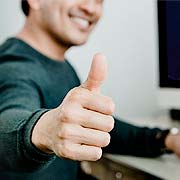 Standard Bank is a trusted & reliable provider of debt consolidation
In our review, Standard Bank adheres to the compliance criteria in accordance with the National Credit Act, where the granting the loan will not cause financial distress to the consumer.
Standard Bank is a registered credit provider in South Africa: NCRCP15
Customer Reviews & Testimonials
"
October 2020
When I first heard about debt consolidation, I did not think much about it. Standard Bank helped me consolidate my debt and saved me from going completely broke
Keith L
— Gauteng —
November 2020
Thank you for your amazing service and helpful consultants. They helped me get exactly what I needed and in a noticeably short waiting time. Within a day I had an approved debt consolidation loa...
Eric H
— East London —
June 2020
Hassle-free service and very friendly staff. I would recommend Standard Bank to anyone
Melissa F
— Pretoria —
Standard Bank Contact
Contact Number
E-Mail
Website
Physical Address
2, Heerengracht Towers, Hans Strijdom Ave, Cape Town City Centre

Cape Town

Western cape

8001

South Africa