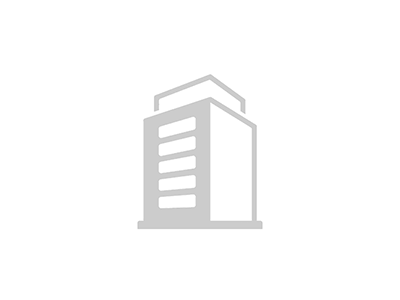 Author Union Loans. Screenshot of Union Loans website.


[Accessed ]
About Union Loans
Budgeting is a very important part of our financial lives but the current economic climate makes saving somewhat difficult.
If your vehicle should break down it is likely that you do not have savings to delve into. Times like these can be stressful but we are here to help take the load off – at Union Loans we stand together to get through the tough times with the help of some payday loans to see you through.
A lender that you can place your faith in
When you find yourself in a financial pickle you need a lender that is willing to take the time to understand your circumstances and carefully plan a loan package to meet your specific needs. Union Loans specializes in providing short-term loans for those months when emergency cash is needed.
We support responsible lending
We are committed to responsible lending which means that we will not allow our customers to borrow money from us if we are not certain that they will be able to afford the personal loan. Our services are specifically designed to guide our customers to a better financial future that they are in control of. When an emergency pops up, allow Union Loans to catch you and help you get back onto your feet.
Union Loans Services
When you find yourself in an economic emergency, there is little time for hesitation.
This is why we make our applications our top priority to give you the response you need when you need it.
Union Loans is a specialist in instant loans which are ideal for those unexpected emergencies. No situation is too hot for us to handle. Apply for your little loan today.
Hurray for payday loans
Traditionally a payday loan refers to a short-term loan that needs to be repaid by the next payday of the borrower. The purpose of payday loans is to obtain small amounts of finance to tide you over until you receive your paycheque.
They often carry higher interest rates and interest is calculated daily meaning that they are only suitable for short-term usage.
Quick & convenient loans
At Union Loans we offer quick cash loans from the value of R100 to R3,000 repayable over a minimum period of seven days up to a maximum of 120 days. Whether your car has broken down or you need to make a trip to the dentist, a little loan can help you out.
Union Loans – Payday loan
Benefits of Union Loans
PAYDAY Loans
SHORT-TERM Loans
VEHICLE Finance
PERSONAL Loans
HOME Loans
With Union loans you can get a payday loan on the same day you apply
At Union Loans we believe in equipping our customers so that they are able to make an informed decision about their financial wellbeing.
Part of the road to better decision-making lies in understanding the jargon used.
Should I pay my loan off over a short- or long-term?
When you are applying for a loan you should keep in mind that the longer the period you are repaying your loan over, the more interest will be gathered. Short borrowing periods allow you to repay the loan faster and save on accumulated interest. Whereas longer borrowing periods have lower repayments but accumulate more interest over the entirety of the term. When taking out a loan it is best to take the highest repayments affordable to ensure that you are able to repay the loan as fast as possible before interest can accrue.
Are your loans secured or unsecured loans?
Secured loans imply that the borrowed amount is lent with the use of a form of collateral like property or a vehicle. This is done to protect the lender by using the asset as a form of security. Secured loans allow larger borrowing amounts with smaller interest rates. We do, however, offer an unsecured loan which means that our loans do not have to be lent with an asset as a form of security. You may have access to lower borrowing amounts and higher interest rates with an unsecured payday loan but your assets will remain safe throughout the loan period.
Why you should choose our loans
We at Union Loans take lending seriously which is why we are also serious about being the best in the business. Our business is conducted entirely over the internet – from applications to repayments – save yourself time and money while you plan your financial future from the comfort of your home. Because we understand the pressure that comes along with a poor financial situation, we will ensure that your application is responded to as soon as possible. We handle each client and their contract uniquely – we do not believe in cookie-cutter online loans and ensure that your loan package is specifically designed for your individual needs. Customer relationships are very important to us thus you are able to contact us telephonically, via email or in writing – our customer support team is eager to hear from you.
How can I apply for a payday loan?
Applying for a loan is as easy as pie – simply submit your application online and await preapproval. If you are preapproved for the loan then you will be required to supply the necessary supporting documentation. Our team will then work together in order to assess your application and, if approved, your money will be paid into your bank account. Most people receive their money within an hour – no more long queues.
Customer Reviews & Testimonials
"
April 2019
Union Loans gave me a loan when nobody else wanted to assist me!
Thabang M
— Sebokeng —
October 2018
The interest rates at Union Loans are so low! Give them a call today if you looking for affordable credit.
Emily P
— Randfontein —
June 2019
I would like to commend the agents at Union Loans for going out of their way to ensure that I got a loan I could afford to pay.
Nicholas W
— Sasolburg —
Union Loans Contact
Contact Number
E-Mail
Website
Physical Address
Main Road

Port Elizabeth

Eastern Cape

Shop 69, Walmer Park Shopping Centre

South Africa
Opening Hours
Monday

8:30am – 4:30pm

Tuesday

8:30am – 4:30pm

Wednesday

8:30am – 4:30pm

Thursday

8:30am – 4:30pm

Friday

8:30am – 4:30pm

Saturday

8:30am – 4:30pm

Sunday

– Closed