Pension bridging loans up to R7,100
Expert bridging finance
Repayment up to 6 months
In-page navigation
---
Author Bridge Corporate. Screenshot of Bridge Corporate website.


[Accessed June 24, 2020]
About Bridge Corporate
At Bridge Corporate they offer exclusive and affordable pension bridging loan products to their customers.
They strive to assist you in finding simple solutions to everyday financial problems. Bridge Corporate understands that life is unpredictable at times, which can cause you to become frustrated. This is where they come in to offer help with pension bridging loans in the times you need it most.
Pension bridging loans
A pension bridging loan is beneficial for when you need a little financial help until you receive your pension payout. Financial commitments and expenses can be unpredictable and sometimes you need a little help.
These bridging loans for pension payout are designed just for this purpose. Smaller loan amounts and shorter payback terms ensure that this will not have a long-lasting impact on your credit score.
Your pension bridging loan specialist
They specialize in pension bridging loans and are experts in the field, so you can be assured that they offer the most professional advice. Bridge Corporate stays up to date with the latest changes in credit laws and legal requirements in South Africa, making their quick pension bridging loans tailored according to your financial situation.
Bridge Corporate Services
Their products are easy to choose from and cover a wide range of what you may need.
From a simple short-term loan for those unexpected emergencies to larger lump sums.
Enjoy flexible repayment terms
This is beneficial especially if you don't wish to have a longstanding debt to pay back which could impact your credit score negatively in the long run. Their pension bridging loan amounts range from R300, perfect for those unexpected emergencies such as a doctor's visit, all the way up to R7 100, for when you need a cash boost.
Qualifying is easier than you think
A lot of people think that the requirements for any type of loan include a good credit record and a minimum fixed income per month. This can hinder customers from applying for financial assistance when they need it. Luckily, this is not the case with a pension bridging loan.
They offer pension bridging loans even if you do not have a good credit record. A minimum fixed salary per month is also not always required. They offer financial assistance when you need it most and not only when things are going well.
Bridge Corporate – Pension bridging loan
Loan Type

Pension bridging loans

Loan Amount

up to R7,100

Repayment

1 month to 6 months
Benefits of Bridge Corporate
Get a loan in 3 easy steps
Expert bridging finance
Pension bridging loan calculator
Qualifying for a bridging loan is easier than you think
Unpredictable situations, unexpected expenses or just waiting for the next payday can sometimes take their toll.
Sit back and relax – they're there to help you in those uncertain times. Another reassurance for their customers is that they're a registered Credit Provider compliant with the National Credit Act. So you can rest assured that they offer professional services and advice.
Apply for a pension bridging loan
Firstly, this can be done from the comfort of your own home at your convenience. Bridge Corporate thought of ways to speed up the application process and make it more accessible for their clients. No need to spend extra time and resources to physically consult with them. They now have employees in place for when you may need online or telephonic advice or professional assistance regarding your pension bridging loan.
All you have to do is submit your details on their online pension bridging loan application form. Kindly wait for one of their professional and friendly consultants to contact you personally. No need to follow up as they are extremely quick.
They'll contact you
Once one of their consultants makes contact with you, they'll direct you step by step on how to finalize your instant bridging loan application with them. This will include which supporting documents they may need to process your pension bridging loan application, such as your identity document and bank statements.
Save your money and time
Getting a pension bridging loan today can save you a lot of time, money, and energy. A pension bridging loan from Bridge Corporate is the only bridging loan you need. Get yours today! They say slow and steady wins the race, but with Bridge Corporate quick and reliable wins the race! You can win life's race with one of the best bridging loan companies to be found in the world.
Benefits of a bridging loan
Get a loan in 3 easy steps.
Expert bridging finance for pension payout.
Fast and reliable service delivery.
Quick approvals with a 100% online application process.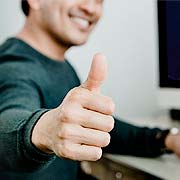 Bridge Corporate is a trusted & reliable provider of pension bridging loans
In our review, Bridge Corporate adheres to the compliance criteria in accordance with the National Credit Act, where the granting the loan will not cause financial distress to the consumer.
Bridge Corporate is a registered credit provider in South Africa: NCRCP6317
Customer Reviews & Testimonials
"
October 2021
You guys have the most friendly staff and are very knowledgeable too. Thank you so much for everything.
John A
— Port Elizabeth —
October 2021
I urgently needed a small cash boost until I could receive my salary. The application process with Bridge was so easy and I received my money within a day my application was approved.
Andisiwe K
— Grahamstown —
May 2020
I found the experience with Bridge Corporate very pleasant and without any hassles. A big shout out to the staff members!
Tabo K
— King Williamstown —
Bridge Corporate Contact
Contact Number
E-Mail
Website
Physical Address
Shop 2.29, 1st Floor, Sammy Marks Square, 330 Church St, CBD

Pretoria

0001

South Africa