Business loans up to R5,000,000
Easy access to finance
Repayment up to 5 years
In-page navigation
---
Author SEFA. Screenshot of SEFA website.


[Accessed August 31, 2021]
About SEFA
Start your dream of owning your own business with a business loan from SEFA.
The Small Enterprise Finance Agency better known as SEFA provides qualifying SMEs and cooperatives with financial products and services. By having access to a wide range of wholesale and direct lending channels, they can assist aspiring small business owners to reach their dreams. Getting a business loan does not need to be a nightmare anymore.
A little background information
SEFA was founded on the 1st of April 2012, following a decision to merge three agencies into one. Khula, The South African Micro-Finance Apex Fund, and the IDC's small business funding unit would become the SEFA you know today. With SEFA's head office being located in Centurion, Gauteng, they enjoy a national presence, providing business loans and more all over South Africa.
What SEFA does
The main function of SEFA is to adopt the formation, expansion, and extension of SMEs and co-operatives. Through this, they aim to improve and contribute towards a better future. The goal is ultimately to alleviate poverty, create jobs, and grow the economy. SEFA gives people easy access to business loans effectively and sustainably.
Get help from a SEFA business loan
This short-term business loan is designed to provide financing to an enterprise that has to put money in working capital. The finance can be for any type of working capital from stock to operating overheads. The credit facility is available only to companies that have firm contracts for the provision of products or services with their clients.
SEFA Services
SEFA has business loans that range from R50 000 right up to R15 million.
They provide these business loans directly to small and medium-sized businesses. These business loans are available to businesses operating in all sectors of the economy.
SEFA has different business loan options
SEFA knows that people come from all walks of life and bearing that in mind, they have tailored a few options to suit everyone.
There is a scheme designed especially for military veterans who want to enter the business arena. For the disabled, they have put together a neat business loan to accommodate them. There is even a business loan option for the youth entrepreneurs that have their eye on entering the business world.
The term loan for business owners
Do you need funding to purchase movable assets? Perhaps you are setting up an office and you require funding to furnish your offices with the necessary furniture. That is no problem at SEFA. With the Term Loan from SEFA, you will have access to the cash you need for office furniture as well as vehicles, and many more.
Get a business recovery loan from SEFA
The Business Recovery Loan from SEFA was created with the most vulnerable businesses in mind. These businesses are often in townships, rural areas, and small towns where unrest is rife. By providing the necessary resources and funding to re-establish their business doings, SEFA reduces job losses and business closures.
SEFA – Business loan
Loan Type

Business loans

Loan Amount

up to R5,000,000

Repayment

12 months to 5 years
Benefits of SEFA
Excellent services and expertise
Bridging Loan
Structured Finance Solutions
Land Reform Empowerment Fund
Tailor-made business loans with SEFA
With the times we live in today it is often difficult to get the push you need to achieve your dreams.
SEFA knows that with the right help you will be able to reach great heights. Talk to them about a business loan today and start building your future.
Comply with necessary requirements
You have to be a South African citizen or a permanent resident.
You must be a registered entity, including sole traders with a fixed physical address.
Be within the required legal contractual capacity.
Be domiciled in South Africa.
The business loan application process
Before you can get started on your SEFA business loan application, you need to complete the application screening form. As soon as SEFA receives all relevant documentation regarding your business loan application, the screening form will also be your application form. This process will guide you through the steps where your business loan needs will be matched to SEFA's financing options.
To begin with this you will be required to register to ensure your information is validated and recorded. As soon as you are registered you will be directed to the appropriate forms that you will need to complete. Make sure to familiarize yourself with the documents needed for a smooth business loan application.
The benefits of a SEFA business loan
SEFA provides you with excellent service and expertise.
They offer to bridge as well as low-interest business loans.
They offer structured finance solutions.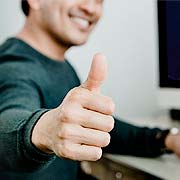 SEFA is a trusted & reliable provider of business loans
In our review, SEFA adheres to the compliance criteria in accordance with the National Credit Act, where the granting the loan will not cause financial distress to the consumer.
SEFA is a registered credit provider in South Africa: NCRCP160
Customer Reviews & Testimonials
"
June 2021
With the recent unrest in our area, I suffered great losses. A neighbour told me about SEFA's business loans and I decided to give them a chance. They were able to assist me and I was then able t...
Ntombi K
— Randburg —
May 2021
Getting a business loan was proving to be a difficult task until I found out about the business loans that SEFA offered. I got in touch with them and they helped me get on track with starting my ...
Sam M
— Qwa-Qwa —
August 2021
I will be recommending a business loan from SEFA to all my friends that are wanting to start their businesses. The professional assistance I received from SEFA was outstanding and they were a gre...
Colin P
— Queenstown —
SEFA Contact
Contact Number
E-Mail
Website
Physical Address
Bylsbridge Office Park, Cnr Olievenhoutbosch Street & Jean Avenue, Building 14, Block D, 11 Byls Bridge Boulevard, Highveld Extension 73

Centurion

Gauteng

0157

South Africa
Opening Hours
Monday

08:00 – 17:00

Tuesday

08:00 – 17:00

Wednesday

08:00 – 17:00

Thursday

08:00 – 17:00

Friday

08:00 – 17:00

Saturday

– Closed

Sunday

– Closed