Business loans up to R5,000,000
Easy access to finance
Repayment up to 5 years
In-page navigation
---
Author SEFA. Screenshot of SEFA website.


[Accessed August 31, 2021]
About SEFA
Small Enterprise Finance Agency Ltd was founded in April 2012, also referred to as SEFA.
We came into existence when we merged with three other major concerns being, Khula Enterprise Finance Ltd, South African Micro Apex Fund and the activities of IDC specialising in serving small businesses with quick online loans.
Comprehensive financial support
Our goal at SEFA is to provide comprehensive support to small, medium and micro enterprises (SMMEs) in South Africa through offering business finance to people who want to invest in their business. We are dedicated to promoting the establishment of such business ventures and to stimulating their development and growth.
Small Enterprise Finance Agency works to eradicate poverty and to help with the creation of more jobs. At present, SEFA has 9 offices in different parts of the country.
SEFA Services
This short-term loan is designed to provide financing to an enterprise that has to put money in working capital.
The finance can be for any type of working capital from stock to operating overheads. The credit facility is available only to companies that have firm contracts for the provision of products or services with their clients.
Sustainable business growth & stability
It can be granted in the case of business to business transactions. This form of business financing helps businesses to cover their current liabilities and to manage their cash flow effectively. Effective cash flow management is the foundation that is necessary for sustainable business growth and stability.
SEFA Business Loans could possibly be what you are looking for!
SEFA – Business loan
Loan Type

Business loans

Loan Amount

up to R5,000,000

Repayment

12 months to 5 years
Benefits of SEFA
Excellent services and expertise
Bridging Loan
Structured Finance Solutions
Land Reform Empowerment Fund
Tailor-made Business Loans with SEFA
Businesses require productivity combined with reliable and flexible business financial solutions.
This is where we come in, we're able to assist you with a product that's best suited for you, we'll do all the work for you so that you don't need to go and stand in long queues and fill in reams of paperwork or take time off from the office plus you can apply for our business loan from the comfort of your own home, it's as simple as that. Small Enterprise Finance Agency business loans will assist you and help you decide which alternative is best for you.
A reputable & reliable lender
SEFA caters exclusively to small, micro and medium enterprises (SMME) in South Africa. It also serves the so-called survivalist businesses, which provides employment to small groups of people, who work together in order to earn a living. Our Agency is reputable as well as a reliable lender. Our core goal is to support local businesses financially. We offer expert personal attention and we have a dedicated team that will work closely with you ensuring that your needs are met with professionalism. Secure your business loan with SEFA today and avoid the chances of being unproductive due to not have sufficient funds, it's simple to apply for a loan for a SEFA loan since it's all done online. We believe in simplicity because the easier things are the quicker it all comes together and that's exactly what our business loans are!
There are 3 types of SEFA business loans available
Bridging Loans
This option guarantees that you will receive the funds. It's an excellent tool for cash flow management and it can possibly help if your business is just getting started it does help to build a solid foundation. Our terms are designed the finance the purchasing of capital goods and offer terms between 1 to 5 years. We offer some of the lowest rates in our field of business. We are flexible and this makes your loan easy to repay.
Personal Loan
You can use such a business or personal loan for buying or manufacturing of technical equipment and other items necessary for the success of your company.
Structured Finance Solution
This is designed for financing specific projects such as construction and expansion projects. Our business loans are tailored to the precise needs of your company. SEFA loan amounts offer between a range between R50 000 and R5 million
SEFA offer sufficient finance at affordable rates
In a nutshell, our loans are flexible, affordable and reliable; we are easily accessible especially for smaller companies which in essence are a major advantage. Apply for your SEFA business loan today! We're here to help you move forward and reach your goals.
Consider making use of our service's and experience our friendly and professional way of making dreams come true!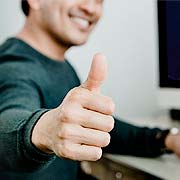 SEFA is a trusted & reliable provider of business loans
In our review, SEFA adheres to the compliance criteria in accordance with the National Credit Act, where the granting the loan will not cause financial distress to the consumer.
SEFA is a registered credit provider in South Africa: NCRCP160
Customer Reviews & Testimonials
"
June 2019
They have offered us a small loan that our little company will be able to pay off with ease and we couldn't be happier to have been given the loan.
Monique B
— Port Elizabeth —
May 2019
They have taken the time to contact us to let us know that one of our documents didn't scan correctly most companies would have just NTU of your application.
Neil B
— Cape Town —
SEFA Contact
Contact Number
E-Mail
Website
Physical Address
Bylsbridge Office Park, Cnr Olievenhoutbosch Street & Jean Avenue, Building 14, Block D, 11 Byls Bridge Boulevard, Highveld Extension 73

Centurion

Gauteng

0157

South Africa
Opening Hours
Monday

08:00 – 17:00

Tuesday

08:00 – 17:00

Wednesday

08:00 – 17:00

Thursday

08:00 – 17:00

Friday

08:00 – 17:00

Saturday

– Closed

Sunday

– Closed