Finance for business
Partnering for growth
Tailored business finance
In-page navigation
---
Author Investec. Screenshot of Investec website.


[Accessed April 5, 2018]
About Investec
Investec was founded in 1974 and has been a leader in the industry ever since.
Our core aim is to provide expert banking and asset management services and products to niche clients. At present, we operate on three major markets and namely the UK, South Africa and Australia.
We are invested in your success, we believe that relationships are at the heart of everything we do, this means we are dedicated to working with you and to gain the understanding of nuances of your business and taking it from strength to strength.
A range of financial solutions
We are focused on the provision of individual profit-generating solutions in three main areas which are specialist banking, asset management and wealth and investment. From gaining finance and shaping capital deals we provide logistical support as well as a range of combined property funding purposes, Investec specialises in empowering you to grow your business.
Since the middle of 2002, Investec has had a dual listing on both the London Stock Exchange and the Johannesburg Stock Exchange. The total market capitalisation of Investec is GBP 3.6 billion.
Investec Services
You know exactly what kind of lifestyle you want to enjoy and you have a precise idea of what financial resources you will need to achieve it.
We can help make your dream a reality.
Contact us to discuss the financial needs that you have. We will provide the full assistance which you require to improve your personal life or to develop your very own business.
Quality business loans
We specialise in the fields of asset finance, vehicle finance, finance for professional businesses and equipment purchase and in speciality finance for investment purposes.
We will help you achieve your goals no matter whether they are personal, business-orientated or investment orientated.
You're not just a number at Investec
We take your particular requirements and situations into consideration so that we are able to offer you an investment solution uniquely designed for your business.
Benefits of Investec
Tailored business finance solutions
A comprehensive range of property finance
Investec has a range of business financial solutions to choose from
Investec will help you find finance for growing your business and managing cash flow more effectively?
Currently, there are a lot more opportunities available to business owners in South Africa.
Investec specialises in banking and asset management for individual and institutional clients. It works primarily with medium or large multinational companies. It has been around since 1974. It has earned an excellent reputation in the industry both in South Africa and around the world. You can be certain that it will be a solid and totally dependable financial partner for your business.
Financing capital expenditure
The range of Investec business loans is extremely wide. There are loans for financing capital expenditure, which offer large amounts, flexible term options and competitive rates. The loans for recapitalisation are quite attractive as well. They are available to well-established companies which are looking for innovation and further expansion.
Effective solutions to medium and large businesses
The debt consolidation loans of Investec are among the company's most popular products and not without reason. There are few other lenders that can offer such effective solutions to medium and large businesses in South Africa. In addition, our company also offers acquisition and property finance to businesses. Investec is suitable for all companies looking to expand through investment in other ventures or in real estate.
Personalised solutions designed for you
What makes Investec business loans special is that we offer complete personalised solutions designed especially for individual clients. We have experienced specialists who can work along with your company's team on various projects and business transactions. The Investec business solutions provided to clients are affordable, flexible and highly efficient.
Competitively priced and highly customised
Investec is easily accessible to companies with solid financial performance. However, we are not designed for businesses that are just starting out. Though, debt restructuring loans can help companies that experience financial difficulties. Investec business loans are among the best for companies engaging in large projects and looking to expand in the short term. We are competitively priced and highly customised. We are developed by leading experts in the field and this guarantees our high effectiveness.
A global network
Our professional consultants are enthusiastic about the growth of your business, meaning that you have the funding of an integrated network of like-minded people around the globe!
We believe in forming life-long partnerships with you. We ensure that each client experience is personal and Out of the Ordinary.
If you are a young professional, CA, established entrepreneur or high net-worth individual, we have a banking solution for you.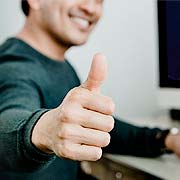 Investec is a trusted & reliable provider of business loans
In our review, Investec adheres to the compliance criteria in accordance with the National Credit Act, where the granting the loan will not cause financial distress to the consumer.
Investec is a registered credit provider in South Africa: NCRCP9
Customer Reviews & Testimonials
"
June 2019
They have given us the advice on how to qualify for a loan and they are prepared to help us get our loan with extra help and service from them
Sarah M
— Cape Town —
March 2019
They have taken the time to listen to our business and what our business does and although we have been told by other banks that we cannot have a loan they have given us one.
Jenny C
— Cape Town —
May 2019
They are amazing even when dealing on the phone with them they have helped me to get all the information that I have been needed.
Jennifer W
— Cape Town —
Investec Contact
Contact Number
E-Mail
Website
Physical Address
100 Grayston Drive, Sandown

Sandton

Gauteng

2196

South Africa
Investec Universal Branch Code
---
Postal Address
PO Box 785700, Sandton, 2146, South Africa
Opening Hours
Monday

08:00 – 17:30

Tuesday

08:00 – 17:30

Wednesday

08:00 – 17:30

Thursday

08:00 – 17:30

Friday

09:00 – 17:30

Saturday

– Closed

Sunday

– Closed