Business asset finance
Working capital loans
Great deals on loans
In-page navigation
---
Author Bidvest Bank. Screenshot of Bidvest Bank website.


[Accessed April 5, 2018]
About Bidvest Bank
We are an entrepreneurial bank and we were born to make changes to the way people and businesses view their financial solutions.
Bidvest Bank has differentiated itself from our competitor's byways in which we offer services and look after our clientele.
Bidvest Bank is a vibrant business that pursues opportunities and market gaps that are often neglected or perhaps ignored by traditional banks. We adhere to the legislation; we are by no means restricted by resources or processes when it comes to the satisfaction of our clients.
Getting it done
A simple philosophy that infuses every angle of our organisation; drives the way in which we behave and think. This is how we manage our business; how we give our clients a helping- hand to achieve their goals. Bidvest looks beyond the norm and tailors products to better suit our client's needs.
Bidvest Bank was founded in 1988. We have gained a solid position as a commercial lender and we are focused on serving businesses and investors offering a wide variety of loan products to companies of all sizes and in all industries, even though we work primarily with companies in the food, trading and distribution industries. Bidvest is a good choice when it comes to financial partnering for business, given our extensive experience, solid reputation and excellent expertise.
Leaders in corporate banking in South Africa
Bidvest Bank is a subsidiary of The Bidvest Group Limited and is proud to be an international company specialising in trading and the provided services. We are JSE-listed. Currently, we operate on three continents via our subsidiaries and we aim to expand our global market presence.
Bidvest Bank Services
The advantage of Bidvest Bank is that we combine the power of two major brands that are leaders in their respective fields.
These are The Bidvest Group and Rennies Foreign Exchange. We cater to your various financial needs by providing banking expertise based on years of experience, extensive analysis and modern financial management.
A range of foreign exchange services
We offer a comprehensive range of foreign exchange services to meet all of your needs. To corporate clients, we provide banking solutions and foreign exchange services and asset and fleet finance. To individual customers, we offer a comprehensive range of banking products and services plus foreign exchange services.
Do you require finance or working capital for your business? Then Bidvest Bank business loans are here to find the right solution for your needs. Take some time and find out what we have to offer and how favourable our loans' terms and conditions are.
Get sufficient funds for investing in equipment
Our wide range of selection at Bidvest Bank business loans includes finance for the purchase, rental and lease of capital goods. You can get sufficient funds for investing in equipment.
Typically, collateral is required, but if you have an excellent performance record and long-term partnership with the bank, you may be able to place collateral just for part of the loan. In some cases, you can obtain unsecured finance as well. It all depends on your position.
Bidvest Bank – Business loan
Benefits of Bidvest Bank
Working Capital Loans
Great deals on business asset finance
Business loans for commercial property and equipment
Bidvest Bank is a trendsetter with their modern loan services
The working capital loans of Bidvest Bank are designed to help you with managing your cash flow as well.
They are easily accessible and quite flexible to use. Trade finance loans are available to companies that participate in international financial markets. You can obtain various forms of finance to match your business dealings from cash in advance to pre and post-shipment finance.
A comprehensive service to corporate clients
Bidvest Bank Limited offers a comprehensive set of services to corporate clients. That range from banking products and foreign exchange services to expert asset management. Whilst also providing personal banking services and products. Individual clients can take advantage of specially designed foreign exchange services as well.
Competitive rates & options
The Bidvest Bank business loans come with competitive rates and options for flexible repayment. The financial products can be customised in line with the needs of the client. You can expect to get a loan online that is specially tailored for you. This will enable you to make full use of it while being comfortable about the repayment. Bidvest Bank business loans are highly customised, flexible and affordable.
We are a good choice especially for medium and large enterprises which are looking to grow and expand.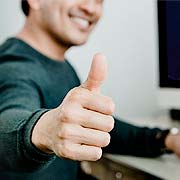 Bidvest Bank is a trusted & reliable provider of business loans
In our review, Bidvest Bank adheres to the compliance criteria in accordance with the National Credit Act, where the granting the loan will not cause financial distress to the consumer.
Bidvest Bank is a registered credit provider in South Africa: NCRCP17
Customer Reviews & Testimonials
"
June 2019
We have gotten our loan they have taken the time out after we applied to let us know where we stand and they kept us informed all the way through the process.
Martin T
— Cape Town —
June 2019
We have had the best service and the best advice we have ever received.
Jesse M
— Port Elizabeth —
May 2019
They are always out to help you no matter whether you are phoning for a loan or not they will help you get all of the information that you need.
Steven E
— Port Elizabeth —
Bidvest Bank Contact
Contact Number
E-Mail
Website
Physical Address
11th floor Rennie House, 19 Ameshoff St, Braamfontein

Johannesburg

Gauteng

2001

South Africa
---
Postal Address
PO Box 185, Johannesburg, 2000, South Africa
Opening Hours
Monday

08:00 – 17:30

Tuesday

08:00 – 17:30

Wednesday

08:00 – 17:30

Thursday

08:00 – 17:30

Friday

09:00 – 17:30

Saturday

– Closed

Sunday

– Closed