Purchase Order Funding
Business growth
Financial solutions
In-page navigation
---
Author Kenote Finance. Screenshot of Kenote Finance website.


[Accessed June 9, 2020]
About Kenote Finance
Kenote Finance was established in 2016 and is a leading financial institution in South Africa.
We offer innovative and ethical credit solutions to entrepreneurs and SMME's. This includes support with funding for purchase orders.
We provide an easy and convenient platform that enables clients to work with us. Kenote Finance believes in making it easier for entrepreneurs to get their businesses going.
Making a difference in South Africa
At Kenote Finance we believe in making a difference to the economic and social landscape in which we operate. By filling funding gaps, we empower our communities. Our services are available to clients all over the country, and we help with dedication, passion, care, and success.
By providing purchase order funding products, we help our customers develop their own businesses by fulfilling their financial needs.
Cutting edge solutions
Purchase order financing is a short-term finance option that provides you with the capital to pay suppliers upfront.
This will assist your business with cash flow issues, and you'll not have to decline an order because of cash flow challenges.
Excellent business relations
Kenote Finance has successfully completed projects in conjunction with various Government departments and SMEs countrywide and we pride ourselves on these well-established business relations.
Kenote Finance Services
As a result of our excellent delivery, Kenote Finance has grown rapidly in the past years.
We have shown great success in the completion of complicated projects and take pride in developing long-term relationships with all our clients.
Empowering ordinary South Africans
We understand that it takes money to make money. This is how our business loans help ordinary South Africans establish and grow their businesses. An ordinary example is a gentleman who received a tender from a municipality to supply 15 lawnmowers to service parks in the surrounding community.
After getting in touch with Kenote Finance, he was able to honor the tender and started his own business which is empowering many community members. Don't let cash flow problems hold you back, we're here to assist in these kinds of situations.
How our finance works
Your business will receive a purchase order. It's a commercial document and official offer issued by a buyer that indicates the quantities, types, and agreed prices for products or services.
Invoice financing is a solution for your business to borrow money against payments due from customers.
It will help your business improve cash flow and pay employees and suppliers. You don't need to wait for customers to pay their balances in full before reinvesting funds to grow your operation.
Kenote Finance – Business loan
Benefits of Kenote Finance
Fund and execute purchase orders
Effective and reliable loan options
Tailor-made financial solutions
A business finance provider you can partner up with for the long run
Our head office is situated in Rivonia but, our services and business loans are available to all regions and people of South Africa.
We're a registered financial services provider, registered with the National Credit Regulator.
Applying for purchase order finance includes these six easy steps
You need to complete the online loan application form that's available on our website to download at your convenience. Documents required with an application are the purchase order, request for quotation or specification, and the quotation from your supplier.
Once your project proposal is accepted, our project proposal team will directly contact your purchase order issuer to validate it.
Upon acceptance of the project proposal, we'll require valid FICA Documents and a list of documents.
Once all documents have been received, we'll submit the agreement for you to sign. You'll be required to open a bank account under the name of your company and load the new banking details on your profile. This must be done on the supplier's database and with the purchase order issuer.
After we obtain the project documents from the operations coordinator, supplier vetting will be done and you'll need to submit certified copies of the Director's identity documents. CIPC checks are done on the supplier, and we confirm the end-user and buyer contact details. Delivery notes and invoices, signed and stamped by the authorized individual are then scheduled. Supplier payment will be processed upon receipt of all requested confirmation.
The vendor's share of profit will be paid into the vendor's company bank account within 24 hours upon receipt and clearing of the purchase order payment.
FICA Documents required
Upon acceptance of the project proposal, you'll need to submit the following documents:
From the Company:
Company Registration
Original Tax Clearance Certificate
Original or certified copies of proof of the business address
BEE Certificate
Business bank account letter
From the Vendor:
Original or certified CK Documents
Certified ID copies of the Directors
Original Tax Clearance Certificate
Original or certified copies of all Director's proof of residence
Next of kin not living with a Director should provide certified copies of ID's and contact information
Signed agreement giving one Director authority to sign documents with Kenote Finance
Original or certified copies of the business address
BEE Certificate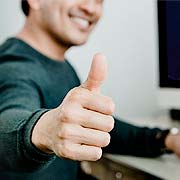 Kenote Finance is a trusted & reliable provider of business loans
In our review, Kenote Finance adheres to the compliance criteria in accordance with the National Credit Act, where the granting the loan will not cause financial distress to the consumer.
Kenote Finance is a registered credit provider in South Africa: NCR 8233
Customer Reviews & Testimonials
"
October 2019
I was so happy to receive a tender but did not have the money to start. Kenote Finance was with me and helped me get funding to start my business.
Harry G
— Lephalale —
September 2019
Thanks to Kenote Finance I was able to honour an order which I would not otherwise have been able to do. You helped me grow my business and I can now provide other people with work as well.
Gemma S
— George —
February 2020
Without your help, I would never have been able to grow my business. You assisted me with dignity and helped me every step of the way. 12/7/2019
Louise H
— Mitchells Plain —
Kenote Finance Contact
Contact Number
E-Mail
Website
Physical Address
2nd Floor, Imagine House, 2 Mellis Rd

Rivonia

Sandton

2128

South Africa
Opening Hours
Monday

08:30 – 17:00

Tuesday

08:30 – 17:00

Wednesday

08:30 – 17:00

Thursday

08:30 – 17:00

Friday

08:30 – 17:00

Saturday

– Closed

Sunday

– Closed