BIG savings
Get a better rate
Reliable home loans
In-page navigation
---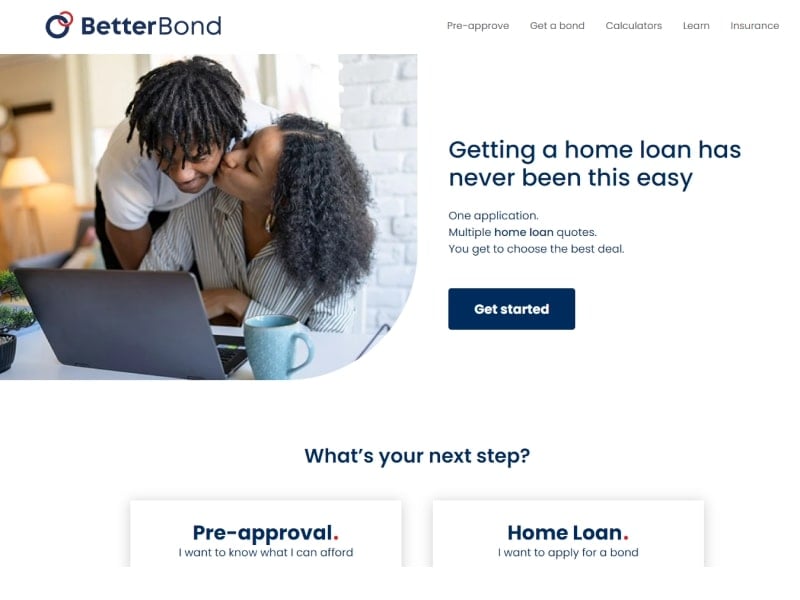 Author Better Bond. Screenshot of Better Bond website.


[Accessed August 31, 2021]
About Better Bond
Better Bond has helped numerous South Africans become homeowners since its establishment in 2003.
Nothing is stopping you from being the next successful homeowner due to their property finance. They are the number one bond originator in the country and for a very good reason.
Better Bond provides full assistance with the application process for free. It's true - you don't have to pay for anything. It aims to make applying for a home loan online the easiest thing in the world.
Quick and flexible home loan applications
Simply let them know how much you can afford and answer a few financial questions regarding your property finance. Applying for a home loan does not have to take a lot of time, simply complete their online application form and send them the required documents, required to get yourself pre-qualified for a home loan in no time.
There are many benefits of pre-qualifying for a home loan. These include being knowledgeable of how much you will be able to borrow, potential sellers will also realize that you are a serious buyer.
Reliable home loans
You will need to consent to a credit check and they will assist you further by making sure that all relevant documents are provided and assessed correctly. Better Bond services use its 18 years of experience in property finance and its great relationships with the leading banks to find you a Better Bond solution that you can trust.
Better Bond Services
As the largest home loan originator in South Africa, they offer only the best home financing products from reputable leading lenders in the country.
They have over 12 years of experience in serving their customers who want to buy or build their dream homes, with home loans. Better Bonds have built strong relationships with each one of the major banks in the country and with the estate agency groups; these relationships help them secure the best deals available.
Convenient personalized property finance solutions
Offering a reliable and convenient personalized home loan solution to every client who has chosen to work with them, they will get you the keys to your new home with less hassle. They will provide full assistance throughout the home loan application process and origination process and negotiate with the lenders on your behalf. They guarantee the lowest interest rates and the most affordable home loan terms.
Services of superior quality
Their website uses the most advanced technology while the staff offers service and products of superb quality. They are experts in negotiations so you can rest assured that they will secure the best interest and the most comfortable repayment terms for your home loan on your behalf. They aim to help you achieve the largest possible savings over the entire term of your mortgage while giving you peace of mind about its repayment terms.
Benefits of Better Bond
Get pre-approved
Free loan application
Reliable and affordable home loans
---
Better Bond has quick loan applications and even quicker approval
The purchase of a home with or without a home loan is a huge step in any person's life.
You have to ensure that you will receive the best online home loans in South Africa so that you can enjoy living in your house with complete peace of mind. Use their Better Bond home loans review to find out whether these products can give you what you need. Better Bond is a financial service provider specializing in the negotiation of home loan deals on behalf of clients.
Leading property finance and bond originators
Their company has been operating since 2003 and is currently one of the leading bond originators in South Africa. They have a solid reputation and their services are reliable and effective.
Better Bond aims to defend your interests in an effective way using professional expertise and knowledge. The company works with all of the major banks in the country. Its services are reliable and effective.
Underwritten by the leading lenders in South Africa
Better Bond home loans are underwritten by the leading lenders in South Africa these being Absa, FNB, Nedbank, Standard Bank, Investec, and RMB.
You can expect to receive the most competitive interest rates as well as a great diversity of products to pick from. Just keep in mind that the interest rate on each loan is determined individually based on your creditworthiness. Given this, it makes sense for you to review your credit score and improve it, if possible before making an application for a home loan.
Benefits of a home loan with Better Bond
Get pre-approved for your home loan, fast.
Free property finance
Reliable and affordable home loans.
Your affordability criteria for home loans
Their job at Better Bond is to secure you the most favorable home loan deal. A consultant will sit down with you to determine your affordability criteria and to help you decide on the best type of home loan. You can select from variable and capped rate products, interest-only products, and mixed products.
Securing highly favorable deals
Once the search criteria are defined, their consultant will find you the most suitable property finance product and will negotiate the most beneficial terms and conditions. You will certainly benefit from this expert service as it will give you a much better chance of securing a highly favorable deal. At the same time, you are not obliged to accept the offer.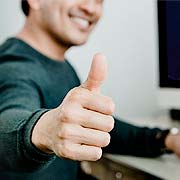 Better Bond is a trusted & reliable provider of home loans
In our review, Better Bond adheres to the compliance criteria in accordance with the National Credit Act, where the granting the loan will not cause financial distress to the consumer.
Better Bond is a registered credit provider in South Africa: FSP24015
Customer Reviews & Testimonials
"
March 2021
Better Bond made my application process for property finance so much easier and smooth that I had nothing to do with the hassle of the application. Their wonderful staff helped me out quickly.
James D
— London —
April 2021
Purchasing a home is not child's play, it is a very serious business, and Better Bond has a way of keeping the balance. They offer you only the best home loan deals.
Caleb P
— Bristol —
September 2021
With Better Bond, the usual prolonged and lengthy meetings and consultations that you'll have to sit in on, are lesser and you have more time to still get to what needs to be done.
Mia R
— Belfast —
Better Bond Contact
Contact Number
E-Mail
Website
Physical Address
1 Tritonia Rd, Table View

Milnerton

Cape Town

7441

South Africa
Opening Hours
Monday

08:30 – 17:30

Tuesday

08:30 – 17:30

Wednesday

08:30 – 17:30

Thursday

08:30 – 17:30

Friday

09:00 – 17:30

Saturday

09:30 – 13:00

Sunday

– Closed