100% finance
Flexible repayment options
Competitive interest rates
In-page navigation
---
Author Investec. Screenshot of Investec website.


[Accessed April 5, 2018]
About Investec
Since we began our operations in 1974 Investec has been among the leaders in specialist banking and asset management.
Currently, we offer a wide variety of flexible, profitable and low-risk solutions in three major markets which are the UK, South Africa and Australia. We have operations in other countries around the world and continue to expand each year.
Wealth management
Investec is there to help you with your wealth management, our relationships with your clients are based on trust and finding our clients the best deals. We entered the UK market in 1992 and practice sustainable business development.
Our company currently employs 10, 000 people worldwide throughout our different divisions across various sectors. Our values are centred on integrity, distinctive performance, focusing on our clients and our entrepreneurial spirit. We specialise in asset management, specialist banking services as well as wealth management and investment planning services.
Giving back to the community
Because we believe in being extraordinary our sponsorships reward that individual that stands out from the rest and is champions when it comes to sports achievement or art and cultural activities that stand out. We reward energy and ambition that turns into the outstanding talent that makes South Africa proud.
Investec Services
We are here to help you achieve the lifestyle that you want without fuss and hassle. Simply share your future financial plans with us and we will provide the source for making them a reality.
It is as simple as that. The knowledge and experience we offer are ideal solutions for boosting your personal life and your business through asset acquisition including property finance.
Easy and quick to obtain
We specialise in several core areas. We provide asset finance and motor vehicle finance to private individuals, professionals and businesses. Our service can arrange finance for the establishment of professional practice and for the purchase of equipment. We make financing for investment easy and quick.
Our loans cover a wide range of options including personal lending products, property finance and private capital investment. We also offer protection services to protect your loans or investments.
Investec Life offers our client's life insurance options that they can afford with flexible repayment terms on an easy to manage payment schedule. If you are an existing private banking client and you have been with us for more than 3 years then it will be even more easy for you to apply.
Benefits of Investec
Competitive interest rates
Flexible repayment options
Wealth management
---
Owning your first home is easy with our innovative first-time home loans
Contact Investec to help you finance the purchasing of your ideal property, in order to qualify you will need to meet certain requirements.
Invest offers a sufficient amount of property finance available that is available at an affordable interest rate. This Investec home loans review aims to assess these home finance products in terms of affordability and overall quality. Use it to find out how well they correspond to your needs.
Areas of operation
Our company serves niche clients to meet their financial needs fully. We focus on three main areas of operation including vehicle and home loan sourcing. These are specialist bank services and products, asset management and wealth and investment. Investec has had a dual listing on both LSE and JSE since 2001. Our combined capitalisation is present is equal to around GBP3.6 billion.
Highly customised solutions
We have over 40 years of experience in the financial industry and our core activities include specialist banking and asset management. We cater to meet the needs of individuals and institutional investors. Our speciality is in the provision of highly customised financial solutions which match your individual needs and enable you to generate high savings. Our financial that we offer is of superb quality.
A lender that stands out
Investec home loans are available to clients, property buyers who have never used our services before may be able to qualify. These quick loans are flexible. In fact, you will only need to present your requirements so that the lender can offer a solution that meets them precisely. This is what makes this lender stands out from all the rest.
Maximum savings on taxes
The interest rates that Investec home loans offer are highly competitive. Our loans come with individually tailored repayment schedules and this is a huge advantage. We will help you determine the schedule that you are comfortable with the repayment terms of the loan agreement. Enjoy maximum savings on taxes and other costs.
Borrow using other assets
These loans offer more flexible mortgage loans than most of their counterparts. You will be able to borrow against other assets such as share portfolios and investment products in order to obtain more finance or to pay for the deposit.
When used correctly, this opportunity can generate considerable savings especially if the return on the investments is higher than the interest rate on the loan.
Loans for commercial property buyers
Another benefit of using these loans is that they are available not only to first-time homebuyers but also to holiday home buyers, property investors and even commercial property buyers. No matter how specific your investment is, you will be offered a solution.
This review's conclusion is that Investec home loans are highly customised and flexible and highly useful as well.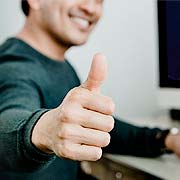 Investec is a trusted & reliable provider of home loans
In our review, Investec adheres to the compliance criteria in accordance with the National Credit Act, where the granting the loan will not cause financial distress to the consumer.
Investec is a registered credit provider in South Africa: NCRCP9
Customer Reviews & Testimonials
"
September 2018
Investec gave me a home loan that changed my entire life.
William C
— Cape Town —
May 2019
Applying for the Investec home loan took me ten minutes to complete.
Allistar S
— Western Cape —
Investec Contact
Contact Number
E-Mail
Website
Physical Address
100 Grayston Drive, Sandown

Sandton

Gauteng

2196

South Africa
Investec Universal Branch Code
---
Postal Address
PO Box 785 700, Sandton, 2146, South Africa
Opening Hours
Monday

08:00 – 17:00

Tuesday

08:00 – 17:00

Wednesday

08:00 – 17:00

Thursday

08:00 – 17:00

Friday

08:00 – 17:00

Saturday

– Closed

Sunday

– Closed