Nedbank Home Loan
Updated
Pre-approval
Payment relief
Low-interest starting from 7.25%
In-page navigation
---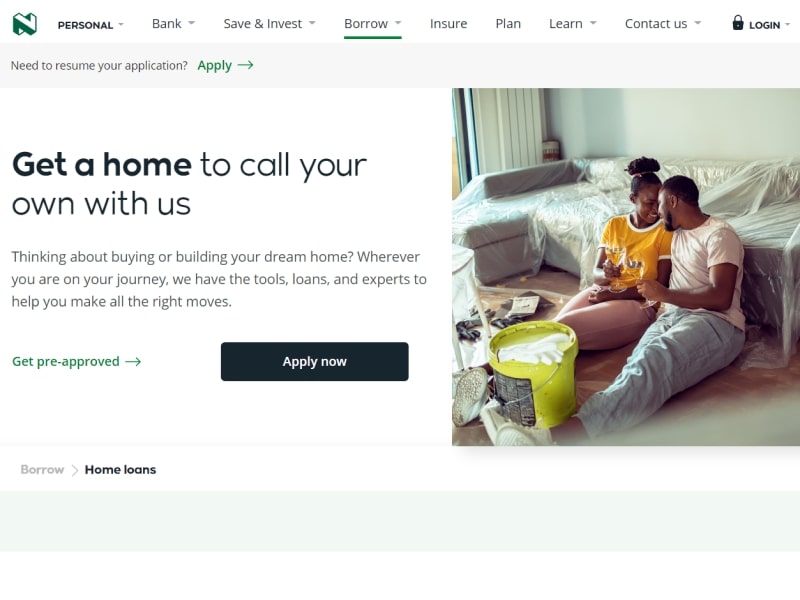 About Nedbank Home Loan
Nedbank is committed to establishing a strong partnership with your company for the purpose of contributing to its success.
Our corporate banking products and services are specially designed for large companies and public organisations who require reliable finance solutions, effective asset management and transaction facilitation.
Our financing solutions
We are experts in what we do and offer the most efficient customs solutions which allow for high profits while keeping risk as low as possible. Our areas of expertise include financing solutions of all types including home loans, deposit banking, investment solutions and transaction assistance and management. We deliver the best possible results and always try to achieve even more for our clients.
Our aim is to cater to your every financial need, our vision for the future is to become the number one financial solution in South Africa, and we will achieve this by continuing to build our franchise to make branches available throughout Africa.
Our bank is there for the people and aims to uplift the community do this through different environmental projects such as the green bank and we believe very strongly in influencing environmental factors to be more sustainable.
Our values
At Nedbank, we believe that there is no better practice than being honest and our business is run on the highest integrity. Our staff are taught to respect our clients and treat them in a fair and dignified manner, we are driven by our clients to bring them the best financial solutions without losing the personal touch that you have come to expect.
We continue to embrace technological advances to make banking better in every aspect and get you what you need even faster.
Nedbank Home Loan Services
We offer a variety of home loan products each of which has its own unique features designed to match your needs perfectly.
Our ordinary home loan is the ideal product for South Africans looking to buy an existing property. You will receive the full finance which you need to purchase your dream home.
Maximum flexibility
Enjoy the most affordable interest rate and the most convenient repayment terms. Our Building Loan is designed for individuals who plan to build a new house or renovate an existing one. This loan gives you maximum flexibility for adequate financing at each stage of the process.
HomeVision is the ideal property financing solution for those who need to use additional funds at a later stage.
Nedbank is not only a banking solution for businesses and individuals but provides everything you need when it comes to financing. They offer credit cards with different benefits and options. Nedbank private wealth management teaches clients to manage their money better. While if you are looking for a personal loan or home loan we can assist you with whatever you require.
Attractive home loan terms and conditions
Nedbank is a leader in personal banking so you can expect to receive service of excellent quality. We offer some of the most attractive property loan terms and conditions in South Africa. You may apply by using our online application or if you prefer to give us a call. Your application can be approved without you ever having to visit our office in person.
Nedbank Home Loan – Home loan
Loan Type

Home loans

Interest Rate

from 7.25%
Benefits of Nedbank Home Loan
Pre-approval
Quick online application
Affordable interest rates
---
Getting a home loan from Nedbank is simple and straightforward
You can make your dream of homeownership a reality with the use of the right finance product. It has to offer a sufficiently large amount of money and be affordable to repay.
Read this Nedbank home loans review to find out if these credit products meet your set of important requirements.
Different types of Nedbank home loans
There are different types of Nedbank home loans with Ordinary Home Loan being the most popular one. This loan is designed to purchase an already built house. You can select the repayment term with the maximum possible option being 25 years. Generally, the longer the term of the personal loan is, the lower the monthly instalment will be.
On the other hand, a long term makes the loan more expensive as you will have to pay interest for a longer period of time.
Fixed and variable interest rates
You can select from fixed or variable term interest rates this is a huge advantage.
The fixed-rate is always slightly higher than the initial variable one. However, it results in fixed monthly payments which will never change. This will make the repayment of the loan easier as you will always know how much you need to repay. Keep in mind that the interest rate on any of the Nedbank home loans is determined individually based on your credit record. The higher your credit score, the lower the interest rate will be.
Deposit requirements for a home loan
The lender will determine how much to lend you based on your ability to repay the loan. In general, full finance is offered very rarely. You will need to place a deposit that corresponds to a percentage of the value of the property while the bank will finance the rest.
This review concludes that the Nedbank home loan services are among the most affordable and flexible which you can find.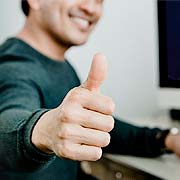 Nedbank Home Loan is a trusted & reliable provider of home loans
In our review, Nedbank Home Loan adheres to the compliance criteria in accordance with the National Credit Act, where the granting the loan will not cause financial distress to the consumer.
Nedbank Home Loan is a registered credit provider in South Africa: NCRCP16
Customer Reviews & Testimonials
"
Nedbank has some amazing benefits for customers that take out home loans from them. I would recommend their services because they always ensure that your credit profile is always protected.
Nadine K
— Potchefstroom —
Nedbank Home Loan Contact
Contact Number
E-Mail
Website
Physical Address
135 Rivonia Rd, I Block, 2nd Floor, Nedbank Building

Sandton

Gauteng

2196

South Africa
Nedbank Home Loan Universal Branch Code
Opening Hours
Monday

08:00 – 17:00

Tuesday

08:00 – 17:00

Wednesday

08:00 – 17:00

Thursday

08:00 – 17:00

Friday

08:00 – 16:30

Saturday

– Closed

Sunday

– Closed