Instant loans up to R8,000
Low-interest starting from 36%
Repayment up to 180 days
In-page navigation
---
About Power Loans
We provide short-term loans to cover you for a set period of time. This may possibly be as short as a couple of days or over a period of a couple of months depending on how much you qualify for and of course, the choice is yours regarding the term of repayment.
Our loans make life a bit easier when it comes to affording life's little financial needs. Everything we provide to our clients is fast and easy! We focus on your needs by working in line with what you can afford to repay each month.
Many ways of applying for your convenience
Making use of a short term credit with Power Financial Services is not only uncomplicated but can be done at branch-level or online working together with our call centre.
We offer multiple ways to apply, which would include our online platform, telephonically or via email. We offer paperless processes, allowing for quick loan approval in minutes of your application. We love to help people and get them through times that may seem difficult. We have a quality service driven team, of experienced consultants, who care deeply for providing a full loan service to our clients.
Power Loans Services
An online lending site with a simplified method of getting a loan. There will be times when your expenses feel like they are far more than what you can afford and these are the times when an instant cash loan can really make your life a little easier.
We offer instant loans ranging between the amounts of R500 and R8 000. These are conveniently created to be affordable. You can borrow, what you can afford to repay. It's as simple as that.
Who can apply?
If you are a South African resident, over the age of 18 years, and earning a monthly salary into your bank account, you are already in the running for approval on your cash loan. Paying back your loan is even easier. With a debit order set up with your bank, we can debit your monthly instalment on time each month, to ensure you never miss a payment.
Every step of your loan is streamlined
The actual application only takes a few minutes to complete, and everything else is up to us, to ensure that you receive the cash quickly.
Power Loans – Instant loan
Loan Type

Instant loans

Interest Rate

36 – 60% p/a

Loan Amount

up to R8,000

Repayment

61 days to 180 days
Benefits of Power Loans
Quick online loan application
Affordable short-term loans
Lower interest rates
Power Loans offers convenient instant cash loans in SA
We have made everything user-friendly, from beginning to end
You get to apply through our quick online application form, which is on our website, for ease of use. This application form is where you fill in all your personal details, in order for us to verify the eligibility of your requested loan. You can stipulate the amount you wish to borrow, and we will see whether it is in line with what you can afford.
Quick loan turnaround times
Our criteria's for approval are so easy to stick to. Our processes ensure that cash is paid to you in turnaround times that are faster than ever. We have a backup service, allowing you to get telephonic guidance from our team whenever you need them we are here to provide the cash you need instantly!
Apply now, and enjoy the hassle-free services from our online solution.
Easy to use online tools, for your convenience
One of them being our loan calculator, which is a sliding tool, where you can see just how much you can borrow, and what it will cost you each month. We offer loan amounts ranging between R500 and R8 000 with easily affordable repayment terms of between 61 and 180 days. Our interest rates are low ranging from 36% to a maximum of an APR of 60%.
We also provide credit insurance on your loan, should anything happen to you during the term of your loan period that disrupts your repayments. Our short-term loans are instant; because they are paid straight into your bank account once your approval is done.
Getting a loan online is a revolutionary way to get instant cash
Our loans can be used for a number of things. You can take a holiday with your family, cover some debts that have accumulated, get new tyres for your car, or anything else you may need a little extra cash for along the way.
Once your loan is paid up in full, you can easily get another cash loan
We will have your personal details on our system, to allow for you to apply quicker than ever. Get a loan instantly, to use for anything you like. Get easily affordable repayment terms, and get a lending partner to assist you with cash loans when you need them. Apply now, and enjoy the convenience and the speed, which is part of our service excellence to our clients.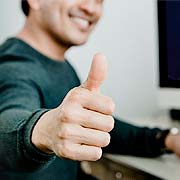 Power Loans is a trusted & reliable provider of instant loans
In our review, Power Loans adheres to the compliance criteria in accordance with the National Credit Act, where the granting the loan will not cause financial distress to the consumer.
Power Loans is a registered credit provider in South Africa: NCRCP2274
Customer Reviews & Testimonials
"
The calculator I love it used it to see how much my loan would have costed and I was happy to apply knowing I could afford it.
Kyle M
— Cape Town —
The application is quick and you get your results almost instantly they have really helped us through a rough time.
Charmaine B
— East London —
Power Loans Contact
Contact Number
E-Mail
Website
Physical Address
5 Tyrell House, Crowthorne Corner, Garlicke Dr, Ballito

Durban

Kwa-Zulu Natal

4301

South Africa