Payday loans up to R4,000
Trusted & Reliable
Speedy loan service
In-page navigation
---
Author Blink Finance. Screenshot of Blink Finance website.


[Accessed June 19, 2020]
About Blink Finance
At Blink Finance, we provide a variety of loans to customers.
Our employees are willing to work hard to help you find the most suitable lending solution for your specific needs.
Blink Finance knows that times are tough and money is tight. We offer personalized payday loans suited to your needs.
Our easy payday loans are easy to apply for and the application process is not long or tedious.
Our aim is efficiency and effectiveness. We constantly update our website to allow for the most up to date interest rates, fees, and other new information.
Our policies are regularly available for you to check out. This is how we show our transparency.
All about Blink Finance
We understand that the world has become more digital and this is why we offer instant online loans.
All you have to do is apply online. If you're approved for your loan you'll have the money within 24 hours.
We offer an online calculator for your convenience. Our instant loans go up to the value of R4000.
We ensure that all your private information is protected during the process. This is achieved through our encryptions.
What we offer our clients
Blink Finance doesn't only offer payday loans. We offer our clients fast and reliable personal loans.
We also have a very strict and up to date privacy policy that allows transparency for customer satisfaction as well as secured information for customer loyalty.
We hope to not just do business with our customers, but to build a long-term relationship with them.
Blink Finance Services
Blink Finance offers you easy payday loans right at your fingertips. It is hassle-free and easy!
The online loan application process can be completed in just a few simple steps. Just visit the Blink Finance website and select the payday category. Once there, you'll need to fill in some information. You need to let us know how much you want to borrow and for how long.
Requirements apply for a payday loan
You must be employed
You must have a stable source of income
Your South African ID number will also be needed
You must be over the age of 18 years
Make sure to agree to the terms and conditions then click the apply now button. If approved, your loan will be paid into your bank account.
Easy online applications
All of our loan applications are processed online for your convenience. The payday loan must be under R4000 for clients who have been using the service for a while. New clients have a limit of R2500. All you need to do is follow the easy prompts.
The steps are easy to follow provided you enter the correct information. The application process takes only a few minutes. You'll receive a response shortly after applying but you may have to wait up to 24 hours for the transfer to reflect. This is certainly worth the short wait.
About the payday loans
These are short-term loans that can be approved very quickly. The reason your South African identification number is used, is because we perform a credit check. Good credit is a sign that you're financially responsible and can afford a loan.
This doesn't mean we won't help customers with a bad credit score. We'll be able to help you in other ways. Your request will be checked once you have uploaded all necessary documents such as your ID and proof of address.
Blink Finance – Payday loan
Loan Type

Payday loans

Loan Amount

up to R4,000
Benefits of Blink Finance
Affordable interest rates
Get a same day loan with our speedy service
Online applications
Blink Finance will provide you with only the best
Blink Finance are here to provide the best services to all of our clients.
We have done so for many years and strive to do so for many more. It's our goal to provide effective online services as most of our services are delivered online. We aim to please our customers with our transparency, loyalty, and trustworthiness.
We supply our clients with our terms and conditions as well as our privacy policy. Our policies are written in simple terms as to not hide anything from our valued clients.
Why choose Blink Finance
We're transparent and clear. We have no hidden fees and all fees are explained clearly in each contract. Our interest rates are not high and our fees are not excessive.
Where else would you be able to take out an R4000 payday loan online with an admin fee of just R57? We're here to provide the best loan at the best price. Convenience just for you.
Blink Finance an accredited lender
We're registered with the National Credit Regulator (NCR). Our accreditations get rechecked every year ensuring we remain up to standard. Blink Finance delivers real solutions, quickly, and without red tape.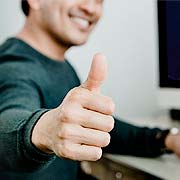 Blink Finance is a trusted & reliable provider of payday loans
In our review, Blink Finance adheres to the compliance criteria in accordance with the National Credit Act, where the granting the loan will not cause financial distress to the consumer.
Blink Finance is a registered credit provider in South Africa: NCRCP12599
Customer Reviews & Testimonials
"
July 2019
Easiest payday loan I have ever applied for
Sarah H
— Pretoria —
January 2020
Incredibly fast service from Blink Finance
George S
— Port Elizabeth —
October 2019
The interest rates are so affordable
Chad J
— Cape Town —
Blink Finance Contact
Contact Number
E-Mail
Website
Physical Address
Unit 15, Kingfisher Building, Hazeldean Office Park, Silverlakes Rd

Tyger Valley

0084

South Africa