Payday loans up to R5,400
Get discount on interest
Repayment up to 36 days
In-page navigation
---
About Lime 24
Lime 24 is your online loan platform offering benefits and loan options to all South African citizens, our website uses the latest technology to keep your information safe and find you a loan solution that is designed with you in mind.
No matter what your budget is, we have the solution
We offer different package deals to suit our clients and cater to their unique budgets and requirements.
Package 1 consists of loans of up to R1 200.
Package 2 offers loans of up to R2 100.
Package 3 offers loans up to R3 000
VIP package offers loans of up to R5 400
This ensures that there is a package available to meet your needs and that won't break your bank account.
Loan approval in minutes
Our speedy delivery on approvals means our clients can have their applications approved within 5 minutes!
A responsible and trusted name in the industry
Lime 24 is a registered credit provider working in line with the National Credit Regulator of South Africa. We make sure that you are able to afford the loan and won't lend you more than you can comfortably repay.
Lime 24 Services
Our service is a hassle-free porthole to find a payday loan that you are searching for.
We offer impeccable services through our team of experienced staff and highly driven passionate members who all want the best for our clients.
Streamlined, easy services
No more queuing in line for appointments, no more completing endless reams of paperwork, no more waiting weeks for the cash to appear in your bank account instead have the cash you need today.
We have simplified everything
With our technology, our services are fast and streamlined and our client's information is protected through data security measures. We ensure that what you apply for, gets processed and actioned in the quickest possible turnaround time.
Our payday loans are short-term loans, payable over 35 days. The interests of these loans are some of the lowest terms you will find due to their short terms. Your application can be approved in as little as 5 minutes! That's incredible timing, thanks to an innovation that works for our clients.
Finding the perfect loan to suit your requirements
Simply apply through the online application form provided on our website and click "get money"
All the steps and instructions are there simply follow them to apply. Each step is easy and fast. We aim to provide cash directly into your bank account before the close of business on the day of your application.
Lime 24 Payday loan
Loan Type

Payday loans

Loan Amount

up to R5,400

Repayment

5 days to 36 days

Decision

5 minutes
Benefits of Lime 24
Total transparency and no hidden costs
Loan approval within 5 minutes
Loan flexibility and control
Lime 24 offer payday loans that are simple, affordable & online
Where else would you want to go, if you can get a payday loan approved in minutes, and paid into your bank account within 24 hours!
We go the extra mile
Simply supply your South African ID number and provide us with your mobile telephone number if you qualify for a loan we will contact you to verify your details and confirm your banking details that the loan will be paid into.
Clients, who have a bad credit score, can also get a payday loan through Lime 24. We look forward to building up your cash reserves, to help you get through the month. Apply online today and receive cash in your account before the end of the day.
Easy-to-get loans
To get a loan at Lime 24, you don't need to jump through hoops or earn a massive salary to qualify. We have made everything easier and more affordable for everyone. When you are struggling to get through the month and your paycheck just isn't stretching as far as you would like it to, don't despair Lime 24 can help you with a payday loan today.
As a registered lender, we comply with the National Credit Act of 2015. This, in turn, benefits our clients as we won't give you more cash than you can afford to pay back! This is a good thing, as we don't want you going into debt!
Who may apply?
To qualify for a payday loan clients need to be a permanent resident of South Africa and have a valid green bar-coded ID document.
Clients must be over 18 years old. You must have a monthly income going into your bank account and a valid bank account for us to pay your cash into. Simply go onto our online website, and complete the application form.
Complete your application in minutes
Because our service is available online, there is no paperwork and no wasted time. You can apply from anywhere that you have access to the internet. Submit your application and wait for us to present you with an offer on your loan request. Once you have agreed to the terms of your loan. The payment takes only five minutes to be transferred into your bank account!
It's as simple and as fast as that!
Should you need to speak to us, we are available to you. We have experienced consultants ready to take your call. Our contact number is 011 083 5116. We are here for you throughout the loan process!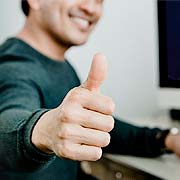 Lime 24 is a trusted & reliable provider of payday loans
In our review, Lime 24 adheres to the compliance criteria in accordance with the National Credit Act, where the granting the loan will not cause financial distress to the consumer.
Lime 24 is a registered credit provider in South Africa: NCRCP8077
Customer Reviews & Testimonials
"
What a convenient service I received at Lime 24 when I applied for credit.
Mokgadi M
— Limpopo —
Thanks to Lime 24, I was given exactly the money I was anticipating.
Phillip H
— Rustenburg —
The interest rates I am paying at Lime 24 have given me an opportunity to maintain a constant payment plan on my other expenses.
Rajesh K
— Durban —
Lime 24 gave me a loan on the very same day I applied for credit.
Chris P
— Randburg —
Lime 24 Contact
Contact Number
E-Mail
Website
Physical Address
30 Lucas Ln, Bedfordview

Johannesburg

2007

South Africa
Opening Hours
Monday

09:00 – 17:00

Tuesday

09:00 – 17:00

Wednesday

09:00 – 17:00

Thursday

09:00 – 17:00

Friday

09:00 – 17:00

Saturday

– Closed

Sunday

– Closed