Payday loans up to R2,000
Fix your credit score
Get paid out FAST
In-page navigation
---
Author Yuppie Cash. Screenshot of Yuppie Cash website.


[Accessed April 5, 2018]
About Yuppie Cash
Yuppie Cash is the brand name of Ncedani Investments. We are a leader in short term loans ever since our establishment over 15 years ago.
We use our expertise to provide timely and adequate financial assistance allowing you to cover unforeseen cash expenses as and when they arise. We aim to find you the perfect finance solution that you have been searching for, our short-term loans allow you to borrow the cash you need when you need it.
Our loans are easily accessible
Our vision is to make our loans accessible to all South African citizens regardless of their background, financial shortcomings or other relevant factors we do this by building a meaningful relationship with our clients, understanding their needs and bring them the best financial solutions possible. We have roots in the rural South African community and understand our clientele and their unique requirements.
A registered lender
We serve all South Africans irrespective of their location and economic background. As a registered credit provider, we comply fully with all government regulations and base our products and services on transparency and integrity. We have made the process to apply for a loan as simple as possible to ensure that everyone has the ability to apply. Simply complete the application online and we will give you an outcome quickly and let you know how much you qualify for.
Our consultants are professionally trained and are ready to provide assistance with absolutely anything you need. This allows us to offer competent, friendly personalized customer service. We are fully committed to providing only the best to our clients. If you have problems making payments on your loan then let us know so that we can assist you sooner rather than later.
Yuppie Cash Services
Yuppie Cash is a registered provider of loans in South Africa.
We have been in the industry for over 15 years now and we have built an excellent reputation for ourselves among our customers and our business partners. We specialize in online loans in South Africa, which are flexible, simple to understand, reliable and fast.
Do you qualify?
To qualify for one of our financial solutions you need to be permanently employed, have a South African bank account that is in your name and that your salary is paid into every month. You need to have a clear credit record with no judgments against your name. You can't be blacklisted and you will need to be able to make repayments on the loan.
We focus on transparency, responsible lending and the provision of complete professional assistance to our clients. Our customer service boasts personal care and complete reliability. We have numerous satisfied clients.
Apply online
Once you have completed the online application form, we will send you an email with how much you qualify for and the status of your loan application. You may be asked to supply supporting documentation that can easily be uploaded directly to our website. You need to supply your employment details that need to be verified.
If your loan application is successful we will transfer the money directly into your bank account within 24 hours. To ensure that you are able to make repayments on your loan the principal amount that you may borrow is R1 000 if you repay this loan without any issues then next time you apply you will have access to additional funding.
Yuppie Cash – Payday loan
Loan Type

Payday loans

Loan Amount

up to R2,000
Benefits of Yuppie Cash
Quick online loans
Apply for payday loans quickly
Improve your credit score
With Yuppie Cash payday loans you can have cash in your account within 24 hours
It is difficult to predict all expenses for the coming month especially if you have a cash emergency. In order to manage your budget, you can use cash advances.
Read this Yuppie Cash payday loans review to find out if you will be able to use these credit products effectively to stay on top of your finances.
A speedy loan service
Yuppie Cash is a registered credit provider with over 15 years of experience in the industry. Our company operates online and this makes it a microlender that is accessible to all South African citizens. You can expect speedy service based on complete transparency and integrity.
Simply make a loan application online and the lender will contact you quickly to arrange the deal. If you are approved you can have the cash in your account within 24 hours after signing the loan agreement. It is important to note that only employed South Africans with a clean credit record are eligible to apply.
If you have trouble making loan repayments we can help you arrange a more flexible payment schedule for an R200 penalty fee, this can help you get back in financial shape and budget more efficiently.
Loans up to R1,000 for first-time clients
Our Yuppie Cash loans enable you to borrow between R100 and R1,000 the first time that you apply. The maximum payday loan amount is sufficient for urgent expenses and other bills that may need attention. If you become a regular customer, you may be able to borrow up to R2,000 and the amount will increase as you prove your worthiness to repay your loan.
We guarantee cash in a flash with very easy repayment terms. If you need help or clarity on anything our consultants are standing by to take your call and ease your mind. Use our loan service to improve your bad credit score by making regular payments and qualify to borrow more and more money each time that you apply.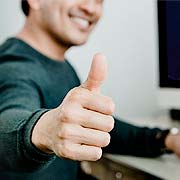 Yuppie Cash is a trusted & reliable provider of payday loans
In our review, Yuppie Cash adheres to the compliance criteria in accordance with the National Credit Act, where the granting the loan will not cause financial distress to the consumer.
Yuppie Cash is a registered credit provider in South Africa: NCRCP708
Customer Reviews & Testimonials
"
November 2018
It was through Yuppie Cash that I finally got the amount that I was looking for.
Bennett C
— Zuikerbosch —
November 2018
I would recommend Yuppy Cash to anyone who needs a quick payday loan
Donovan M
— Paarl —
Yuppie Cash Contact
Contact Number
E-Mail
Website
Physical Address
Quantum Street, Carpe Diem, Office C3 & C4

Technopark, Stellenbosch

Western Cape

7600

South Africa
Opening Hours
Monday

08:00 – 17:30

Tuesday

08:00 – 17:30

Wednesday

08:00 – 17:30

Thursday

08:00 – 17:30

Friday

09:00 – 17:30

Saturday

– Closed

Sunday

– Closed