Blacklisted: How to improve your Credit Record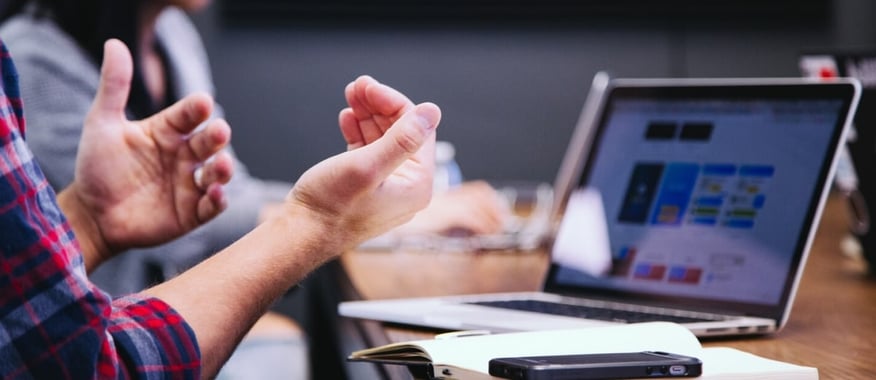 If you're blacklisted, it's not the end of the world. It's perfectly possible for you to improve your credit record; you just need to know the right process to follow.
Here you'll find exactly what you need. You'll get information and advice on assessing your credit rating and improving it. We'll also outline the financial options available to you.
When you have a low credit rating, you have much lower chances of obtaining a personal loan or a home loan. This is simply because lenders will consider your profile to be high-risk. If you have a poor repayment history or, are overextended, you'll likely be considered unfit for further credit.
The reality, however, is that blacklisted consumers need credit just as much, if not more, than those with perfect credit histories. Since they often can't access credit from banks and traditional lenders, many of them turn to informal and illegal loan sharks.
Bad financial habits at the root of bad credit
Perhaps you're tempted to borrow money due to widely available and advertised credit products. Maybe you've become accustomed to living beyond your means, splurging on high-ticket items, and expensive consumer products. As a result, you spend more than you can afford and very often use credit for things you don't actually need.
South Africans use 76% of their net income to repay debt. They spend what's left on food, fuel, and their children's school fees.
Excessive spending is not the only issue. People actually have very little, if any, money to save. As a result, they have to use credit cards and personal loans to make major purchases and stay afloat.
While the use of credit is something natural and common in the modern world, it's certainly not normal for a person to be in excessive debt.
To get out of debt and improve your credit rating you must start by analyzing your monthly expenses and spending habits. Getting a copy of your credit report and reviewing this is also crucial to solving your debt problems.
Access a copy of your Credit Report for Free
Currently, credit bureaus TransUnion and Experian are dominating the market. Not far behind them is Compuscan followed by the fourth-largest player, XDS or, Xpert Decision Systems.
These are the credit bureaus with which credit and service providers share your credit behaviour information and also where you can get a copy of your own credit report, for free, once a year.
Why is having good credit important for South Africans?
Having good credit is important because it allows you to access credit from banks and other financial institutions. These credit products range from home loans to credit cards and short-term loans.
Without good credit, you may not qualify to take out credit and with poor credit, you'll be unable to secure favourable rates.
In addition, many mobile and network service providers such as Vodacom, Cell C, MTN and Telkom will run a credit check before approving a cellphone contract or related package. Retailers like Edgars and Woolworths will also run a credit check before approving you for an account.
Credit checks are also run by estate agencies to ensure you are in good financial standing as well as potential employers who may require that you pass a credit check to clear you for a certain position.
Whatever the case may be, your credit score is important and you should make an effort to build it up and keep it healthy throughout your life.
Home loans for blacklisted
It's possible for a blacklisted person to obtain a home loan if they take the necessary steps to clear their debts. If you are blacklisted due to fraudulent activity on your account, the most effective strategy is to use the professional services of an attorney. If you've repaid your debt, then the negative listing may be removed automatically.
On the other hand, if you have not taken any action to repay the debt, your chances of getting a home loan are very slim.
SA Home Loans are the only mortgage provider that will even consider an application from someone with a poor credit record. With letters and certificates confirming your debts have been repaid or were due to fraudulent activity, their home loan consultants may still approve your application.
You may have to place a large deposit, preferably over a third of the value of the property if you have only recently cleared your debts.
This lowers the risk for the lender and boosts your chances of obtaining finance. You have to provide a satisfactory explanation of why you have been blacklisted as well.
The Rent-to-Purchase Strategy
With this strategy, you have time to improve your credit record and to qualify for a home loan at a later date. At the same time, you have to make a commitment.
The property owner will ask for an upfront fee which will be used as compensation in case you do not purchase the house. If you use this strategy, you have to be certain that you'll be able to buy the property before the agreed date.
10 Ways to Improve your bad credit score
From landing a job and being able to buy your own home to securing phone contracts and retail accounts, having a good credit score really matters.
Whether you're looking to build a credit score or find a way to improve your current score, these top 10 ways South Africans can improve their credit scores will help you get it right.
1) Check your credit report for fraud and inaccurate or outdated items
You are entitled to a free copy of your credit report once a year. You simply need to visit TransUnion's website and make a request. Accessing a copy of your credit report is the only way for you to check whether all items listed are correct.
This is also how we can spot identity theft and fraud and take measures to fight back. If there are any incorrect, outdated or fraudulent you must contact your credit providers or make a report immediately.
2) Ensure you pay loans, accounts and bills on time
When you fail to make loan, account or bill payments on time the credit or service provider may report this behaviour to the credit bureaus and this will lower your credit score. Always pay obligations on time and in full, without exception.
3) Do not max out your credit cards or take out too many loans
When you overextend yourself by maxing out your credit cards and taking out one too many loans, your credit score will drop.
This is simply because this is considered undesirable and risky spending behaviour and indicates that you are unable to make ends meet or manage your finances properly.
Always try to reduce your credit card debt and avoid taking out personal and short-term loans at all costs.
4) Do not make multiple loans or credit applications at once
Every time you apply for a credit card, Fnb loans or new retail account, the service provider will run a credit check on you and this credit check will be logged in your credit file.
Making multiple credit applications will result in multiple credit enquiries and this will lower your score. If you need to compare loan options use a broker or loan comparison site before making a formal online loan application.
5) Try to reduce your debt to income ratio by paying off debt faster
The average debt to income ratio for South African households is around 72%. This simply means that 72% of a household's income went towards paying off various debts.
If you think this is a lot, we're sorry to tell you that this is actually an improvement as 10 years prior this figure sat at a staggering 86.5%.
Making additional payments towards loans and credit card debt may help you improve your credit score because it will lower your debt to income ratio.
6) Do not cancel multiple accounts and credit agreements at once
Erratic financial moves are never a good idea when it comes to your credit. This is why closing multiple accounts at once or paying off and cancelling credit agreements is not a good idea.
If you want to become debt-free, closing accounts and paying off credit is best done in a controlled, gradual manner.
7) A lack of credit history or none at all
If you've just graduated or had never taken out any credit or services on your name, you probably have a poor or non-existent credit history.
The best way to build some form of history is to take out a store card from your favourite retailer or perhaps a small loan from your bank. You must, of course, pay on time and in full for this to work.
8) Try mixing it up with new forms of credit
The types of loans and credit products that you have will also affect your credit score.
If you only have unsecured short-term loans on your credit file your score will be much lower than someone with a healthy mix of a home loan, car finance and credit card debt.
Try taking out a different form of credit product to the one you primarily use to boost your score.
9) Debt counselling, debt consolidation and debt-related services will NOT boost your credit
If you cannot manage your debt then solutions such as debt counselling and debt consolidation may help you.
That being said, both options may very well have a negative impact on your credit since they will cause sudden abrupt changes to your spending behaviour and force you to close multiple accounts at once.
Many people are coaxed into believing these debt solutions will improve your credit but, this is simply not so.
10) Budget & manage your finances with care
With so many apps and free tools and resources available to help you budget and plan, there is no excuse for improper financial management.
Review your spending habits, create a budget and manage your finances with care by setting up debit orders and automatic debt and account payments.
Improving your credit score if you've really been misbehaving may take time and a lot of commitment but once you're back in the green, maintaining it is easy. Remember to make it a habit to download a copy of your credit report once a year and always pay your bills, accounts and loans on time.