Pension bridging loans up to R50,000
Industry leader in fast payouts
Low-interest up to 27%
In-page navigation
---
About Castle Bridge
There's nothing more frustrating than waiting on your pension or provident fund to pay out.
This process can often take anywhere from a month to a year and can make it difficult for beneficiaries to survive while waiting.
Castlebridge is here to solve this problem and provide you with the necessary short-term financial bridging assistance to cover you until the funds you need are paid out.
About the Castle Bridge family
With over 40 years' experience in the finance industry, Castle Bridge is the ideal lender to choose for your bridging finance needs.
Our expert advisors will not only provide you with unparalleled service but will do so with a smile on their face.
The unique knowledge and expertise that we offer allow us to provide bridging services that are tailored to the unique needs and preferences of the customer. Transparency and integrity are two of the main values that we hold close to our hearts.
When financing through us, you can trust that there's no hidden fine print or costs to catch you out. Waiting for the money you're owed can be stressful, but we're here to help relieve the pressure.
Why our services are better than the rest
When you're getting a quick loan through Castle Bridge, you can rest assured that you're receiving the royal treatment – the finest deals and service throughout.
But what makes our services particularly unique is that we don't assess your financial feasibility based on your individual credit rating.
Castle Bridge Services
Whether you have retired or are going through something difficult, we promise to provide you with the financial support that you need to cover you until the pension lands in your bank account.
Finance fit for a king – or queen!
Delays in pension payouts can occur for a number of reasons but, we're not concerned with these things – we're concerned with keeping you afloat during this time.
Our pension bridging loans are ideal to do just that – plus, because it is a short-term loan, you don't need to worry about long-term, complicated commitments.
What is pension bridging finance?
Pension bridging finance is similar to a normal bridging loan in that it provides the applicant with the necessary cash flow to keep afloat whilst waiting for a lump sum payout.
In this situation, that lump sum payout is the pension or provident fund.
Whether you have reached retirement age, have been retrenched, or are getting divorced, the pension or provident fund that you're owed can take any time from a month up to a year to payout.
During this time, you still need money to cover your day-to-day expenses and a pension bridging finance loan can enable you to do this.
Once you receive your payout, the pension bridging loan can be repaid with ease!
Instead, we assess your capacity based on the amount of money that's due to you from the pension or provident fund pay out. Most importantly, our staff understand and are sympathetic.
Castle Bridge – Pension bridging loan
Loan Type

Pension bridging loans

Interest Rate

27%

Loan Amount

up to R50,000

Decision

24 hours

Initiation Fee

R1,050

Monthly Service

R69
Benefits of Castle Bridge
Receive royal treatment while waiting for a payout
Bridging loans are paid out quickly
Cheapest fees in the market
Pension bridging loan calculator
---
Benefits of using pension bridging finance
Obtaining pension bridging finance will not only provide you with the necessary financial relief you need but will also help provide you with lucrative cash flow during your waiting period.
When compared to other forms of personal finance, pension bridging finance ranks amongst the best.
This finance is only required over a short-term period, which makes it affordable when compared to other long-term options. In addition, they're very fast to arrange and have uniquely flexible criteria that enable you to be as picky over the criteria as possible.
Let's get you bridged
Getting the cover and financial relief you need is as easy as completing an application. Within a few minutes, Castlebridge can get you signed up and bridged with a great financial deal that'll minimize your stress.
Who qualifies for our products?
Those who have been recently retrenched, divorced, dismissed, or retired, or who are waiting for their pension or provident funds to payout are all eligible to apply for pension bridging finance.
Getting you connected
To get you the cover you need, all you have to do is complete our simple, fast, and easy online loan application. Any device that has internet access capabilities can be used to visit our website and click on the 'apply' button. From here, all you need do is complete the application step-by-step and we'll take it from there!
Friendly, dedicated, and experienced
Financial troubles are one of the leading causes of anxiety and stress in adults. If you've been retrenched or are going through a divorce, the last thing you need is financial pressure on top of your woes. Our expert team of advisors work fast and professionally to obtain the financial support you need without all the hurdles.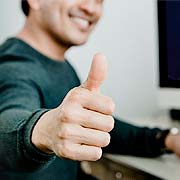 Castle Bridge is a trusted & reliable provider of pension bridging loans
In our review, Castle Bridge adheres to the compliance criteria in accordance with the National Credit Act, where the granting the loan will not cause financial distress to the consumer.
Castle Bridge is a registered credit provider in South Africa: NCRCP 13190
Customer Reviews & Testimonials
"
When it rains, it definitely appears to pour, but thanks to the bridging finance I received from Castlebridge I was able to catch a financial break. I recommend them to anyone in need of some fin...
Julia S
— Durban —
The wait for my pension payout was long and frustrating, but with the help of bridging finance from Castlebridge, I was able to continue my everyday life as normal.
Russel Van Vuuren
Russel V
— Bloemfontein —
I was going through a very tough patch in my life and was not quite sure how to deal with it. Castlebridge was recommended to me by a friend and I am very grateful for their assistance.
Cynthia S
— Rustenburg —
Castle Bridge Contact
Contact Number
E-Mail
Website
Physical Address
2 Niagara Rd, Tyger Falls

Cape Town

7530

South Africa
Opening Hours
Monday

09:00 – 16:00

Tuesday

09:00 – 16:00

Wednesday

09:00 – 16:00

Thursday

09:00 – 16:00

Friday

09:00 – 16:00

Saturday

– Closed –

Sunday

– Closed –