Quick loans up to R4,000
Low-interest up to 38%
Repayment up to 65 days
In-page navigation
---
Author Finance 27. Screenshot of Finance 27 website.


[Accessed February 18, 2022]
About Finance 27
Get the very best service while you obtain the most competitive quick loan online from Finance 27.
They have been assisting South Africans with impeccably fast loans for almost a decade now. Their sophisticated technology and client-centric approach set them apart from most lenders.
With Finance 27 you can access one of the best loans
The great part about their quick loans is that they are so simple and instant.
These fast loans are the perfect solution for any kind of emergency you might be having. For instance, maybe you just received a huge utility bill that does not fit into your normal budget, or you have an unexpected expense like a funeral or a car repair.
Finding yourself in the hopeless situation of not being able to take care of a pressing matter in the middle of your month can be devastating. That's why a quick loan from Finance 27 is such a great short-term solution, just to tide you over for a while.
Get the financial help you need today
Finance 27 has a very good name in South Africa due to its transparent, simple, and easy way of doing business. Thousands of South Africans are getting their daily financial breathing space through Finance 27's help and you can too.
A quick loan is often used as a bit of cash flow especially towards the end of the month to avoid all the month-end stresses. What's more, is that they offer proper financial advice and planning through their highly qualified team of experts.
Finance 27 Services
Get an affordable quick loan from a company that is highly passionate about helping people through their finance solutions.
You can borrow between R500 and R4,000 at a low-interest rate and an easy repayment term of between 61 and 65 days. Unlike a personal loan, a quick loan is a much smaller amount of cash you can borrow over a short period, meaning that it will help you out immediately without tying you up in long-term debt.
These loans are super easy to pay back as they are spread out into smaller repayment amounts over a payday or two or sometimes even 3 or more, making it much more doable.
How fast l can get my quick loan
With their innovative and well-crafted online platform, you can apply within less than 5 minutes any time of the day, seven days a week. The best part is that you can get your quick loan while just sitting on your couch, that's how convenient their process is. Their processing times are super-fast and you will be able to receive your cash almost instantly once you agree to their terms.
Quick loans from a lender you can trust
They are also regulated by the financial regulatory bodies of South Africa like the FSCA and the NCA, which means that they are responsible lenders that will never give you a loan that you cannot afford to repay.
With their carefully designed online platform, you can rest assured that applying for a quick loan is not only fast but also safe and secure and your personal details won't be shared with third parties.
Finance 27 – Quick loan
Loan Type

Quick loans

Interest Rate

up to 38%

Loan Amount

up to R4,000

Repayment

61 days to 65 days
Benefits of Finance 27
Low-interest rates
Flexible repayment terms
Affordable monthly premiums
Apply for a loan in a few quick and easy steps with Finance 27
With their very responsive online platform, you can apply within a few clicks and receive your answer immediately after submitting your loan application.
There is also no need for you to panic if your credit score is not so great as they will still consider approval of your quick loan even if you have a bad credit score.
Apply in a few simple steps:
Step 1:
Select your desired loan amount by using their online quick loan sliders. This will indicate exactly what your term, interest rate, as well as your total repayment will be.
Step 2:
Once you are happy with your loan amount and term, you can then fill in your SA ID number, email address, and contact number and click on the Get an instant answer button.
Step 3:
After you receive your answer, you will need to confirm a few details for them to approve your quick loan.
Details you'll need to confirm
Your employer details
Details of your income and expenses
Your banking details
Your physical and postal address
Your contact details
Step 4:
Once they verified your information, your quick loan will be approved and you will receive your money within hours.
Access a hassle-free fast loan for any emergency
Finance 27 works hard to make their online quick loan process as fast as possible to ensure that you receive your money in an instant. You can get exactly what you need today without unnecessary paperwork or hassles. Apply for a quick loan online and find out what you qualify for in minutes.
Benefits of getting your quick loan with Finance 27
Financial planning and advice.
Fast loans with fast cash paid into your account.
Instant relief for your emergency.
Friendly and helpful staff if you need them.
You can apply 24/7 100% online.
Competitive quick loans.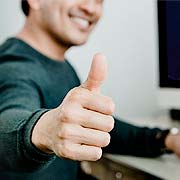 Finance 27 is a trusted & reliable provider of quick loans
In our review, Finance 27 adheres to the compliance criteria in accordance with the National Credit Act, where the granting the loan will not cause financial distress to the consumer.
Finance 27 is a registered credit provider in South Africa: NCRCP 7084
Customer Reviews & Testimonials
"
June 2021
Finance 27 is a great company that cares about its clients, they have a friendly team that always goes the extra mile.
Masophe L
— Midrand —
September 2021
Getting a loan from them is such a breeze, it is my 3rd time now and every time is super-fast and easy.
Kenny J
— Cape Town —
March 2021
Got a great deal from them, so now I can easily repair my car and pay them back in smaller amounts, which makes it so much more doable for me.
Kotze S
— Bloemfontein —
Finance 27 Contact
Contact Number
E-Mail
Website
Physical Address
Unit 13, Kingfisher Building, Hazeldean Office Park, Silverlakes Rd, Tyger Valley,

CapeTown

Western Cape

0084

South Africa