Car finance up to R200,000
Low-interest starting from 24.75%
Repayment up to 72 months
In-page navigation
---
About Hippo
When it comes to getting a quote for a loan in South Africa, or for insurance of any type, there's always one name that's right at the top of every list; and that's Hippo!
We've been on the front line of finance in our beautiful country for years. Every year we continue to operate is a year we grow, get better at what we do, and continue to provide the same gold standard service that you've come to know and love.
We take pride in who we are
We've always been proud of our brand, but it's not just that. Hippo is proud of what they do for you, and for all of our fellow South Africans that continue to use our services.
After all the hard work we've done in the finance industry, it's good to know how well-liked and trusted we are by South Africa's people. With knowledge and warmth in our hearts, we continue to strive to do better for our clients.
Getting you behind the wheel of your dream vehicle
Hippo loves dealing with vehicle loans, and we do so in a variety of ways. We offer comprehensive deals for many needs on the vehicle finance front.
Whether you need to ensure your family sedan, finally buy that sports car you've been dreaming of, or head out on the open road with a 4x4, we can make it happen. All you have to do is compare quotes with us, and we'll get you the finance you need in no time.
Getting what you need from a vehicle loan
First things first, you'll need to register with us online. All we need are a few details from you, and we'll be able to get you the finance you need for that shiny new ride!
Hippo Services
While we aren't a lender ourselves, we're a reliable brokerage service with many years of experience and strong, stable business relationships with various lenders.
This puts us in the position of helping you get incredible car finance and personalised deals straight to your doorstep.
What the lender will need from you
Once you've registered with us making an online loan application will be simple. Use our site to elaborate on what it is that you need from your car loan.
Once we have these details, we scour our enormous database and short-list the lenders that are best for you and your needs.
All you do from there is take a look through the list of quotes we've sent you, and decide what will fit your needs (and of course your pocket), best.
Next, you'll sign a contract with the lender after supplying them with any additional documentation they may need.
Why a lender might ask for extra documents
In this bright new digital age, there are pitfalls in the online loan industry that can be heavily detrimental to a company and to its clients.
This can come in the form of cyber-terrorism or theft, fraud or money laundering.
There are even copycat companies pretending to be Hippo and their associates, who will try to scam you.
The extra documents are to make things safer for both you and your lender. We trust our lenders, and so can you.
Hippo – Car finance
Loan Type

Car finance

Interest Rate

from 24.75%

Loan Amount

up to R200,000

Repayment

12 months to 72 months

Decision

Same day
Benefits of Hippo
A wide panel of

trusted lenders
Years of

lending experience
Quotes in

minutes
Let's talk about refinancing your vehicle
Refinancing your vehicle is recommended when you are struggling with your current repayments, and are willing to extend your term to lower them.
We do this for you by essentially helping you take out another loan to repay the existing amount you owe. This loan pays off your original loan total, and extends your repayment terms, leaving you with only the responsibility of taking care of the second loan, which will have a smaller monthly repayment.
Is this a good idea?
We recommend it in most cases where you're struggling to pay a vehicle loan. No one deserves to be slowly crushed by debt, and refinancing your loan can really help improve your quality of life in the long run.
Generally, no problems arise for the people who do decide to refinance, and you can always turn to us for help, as we can help you find debt counselling and consolidation loans too.
Get in touch or visit our website
Simply head on over to our website and take a look at the range of car and personal loans we have on offer. We have staff available to answer any of your queries or concerns around the clock, 24 hours, 7 days a week. They'll be able to help or direct you through any difficulties you may be facing.
If that doesn't quell your concerns, our thousands of glowing reviews surely will; we hate customer dissatisfaction, and because we do whatever we can to avoid it, it shows. So come to Hippo, and see how we can get you where you're going with an affordable vehicle loan.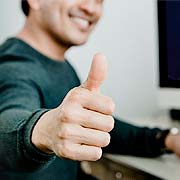 Hippo is a trusted & reliable provider of car finance
In our review, Hippo adheres to the compliance criteria in accordance with the National Credit Act, where the granting the loan will not cause financial distress to the consumer.
Hippo is a registered credit provider in South Africa: FSP16357
Customer Reviews & Testimonials
"
Everyone in South Africa knows about Hippo, and I can honestly say they've earned their good reputation.
Mike P
— Oudshoorn —
I'll lend with Hippo anytime. They set me up with the most affordable loan I've ever taken out.
Kobus T
— Port Elizabeth —
Hippo Contact
Contact Number
E-Mail
Website
Physical Address
Block A Steyn City Capital Park, Erling Rd

Riverglen

2191

South Africa
Opening Hours
Monday

08:00 – 19:00

Tuesday

08:00 – 19:00

Wednesday

08:00 – 19:00

Thursday

08:00 – 19:00

Friday

08:00 – 17:00

Saturday

08:00 – 13:00

Sunday

– Closed