Instant loans up to R8,000
Instant cash loans
Get a virtual card
In-page navigation
---
About FASTA
FASTA is an innovative credit provider that provides South Africans with easy access to credit.
We know that life throws unexpected curveballs and that this is when you need financial assistance from a company that understands your needs.
Because South Africa is a diverse country with diverse people, we offer different kinds of credit so you can choose the option that suits you best.From instant loans to merchant vouchers, we have your financial needs covered.
Empowering people financially
Our loans empower our customers to purchase the goods they need when it matters most.
Whether it's groceries to make ends meet during or a special gift for a loved one, we're here to offer financial assistance.
Our quick cash loans or merchant vouchers make it possible for you to buy what you need when you need it.
You can make purchases in-store or online with your merchant voucher, or use your loan to pay for the items you need.
A dynamic Fintech model
Our dynamic Fintech business model makes getting access to credit easier than ever before.
With online purchases growing by the day we offer credit specifically designed for that purpose.
If you apply for credit in the form of a virtual voucher, you don't need to worry about credit card details and payment portals.
Simply choose FASTA as your payment option when checking out and we'll pay the merchant directly.
FASTA Services
Thanks to our online technology you can access credit from anywhere at any time, no need to visit our offices.
That said, FASTA's offices are situated in Green Point, Cape Town. FASTA is a registered credit provider and all financial services are offered in compliance with the National Credit Regulator. All fees and interest rates that are charged are per the National Credit Act.
Minutes away from credit
We understand that you don't want to go through a lengthy application process when you need access to credit the most. That's why we've designed a streamlined, innovative technological application process to offer you easy access to instant loans.
You just need an electronic device such as a smartphone, tablet, or laptop to access our website. Instant credit is a few clicks away, and you can process the application in the comfort of your own home at any time that suits you. Applications can be finalized in under 5 minutes thanks to our real-time processing system.
Easy payment terms
When you need a payday loan we understand that you may not want to enter into a lengthy loan contract. Sometimes you just need credit to carry you through a rough patch.
We offer simple repayment terms from one to three months. You can choose the option that suits you best. Once your loan is paid in full you're welcome to apply for a consecutive loan when the need arises.
Easy loan calculator
FASTA offers a loan calculator on our website. Using the loan calculator, you can choose the exact amount of money you need. We offer short-term loans up to R8000.
FASTA – Instant loan
Loan Type

Instant loans

Loan Amount

up to R8,000
Benefits of FASTA
Immediate cash loans
Credit is loaded on a virtual card
Start spending on your virtual credit
Get an Instant loan with Fasta, simply apply online
Simply choose the amount you need and choose the repayment option that suits you best.
All interest rates and service fees are included in the monthly installment - there are no hidden costs.
Details we need from you
Our smart technology makes it quick and easy to apply for our instant loans. The only requirements are:
You need to be a South African Citizen with a valid ID document;
Only individuals aged 18 years and older may apply;
You need to have an active South African bank account
To make it easier for our customers to submit their applications, we offer smart technology. You can choose to give us access to your bank statements so we can download these securely. You can also submit your bank statements manually. We just need to see that your salary is deposited into your bank account and that you can afford a loan.
Instant Merchant Voucher
We provide credit in the form of Instant Vouchers. You can use your Instant Voucher in different ways. When you reach the checkout point you can provide the sales associate with the QR code that you'll receive on your phone. Alternatively, you can provide the unique 12 digit wiCode displayed on your voucher.
Your Instant Voucher can also be used for online purchases. Our participating partners offer the payment option of FASTA when you check out. Simply choose the payment option and we'll pay the merchant on your behalf. Your purchases will be available immediately.
Should there be any difference between the credit available on your voucher and the purchase amount, you can choose to pay this cash or with your bank card.
Safe and secure
As soon as your online loan application is approved, your Instant Voucher will be issued to you electronically on your FASTA profile. By logging in to your profile you can check your available balance at any time.
There's no cost involved in using your voucher. Once you've made your first purchase your loan agreement will be activated, and we'll automatically collect the agreed installment on the date stipulated in your loan agreement.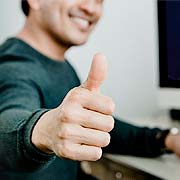 FASTA is a trusted & reliable provider of instant loans
In our review, FASTA adheres to the compliance criteria in accordance with the National Credit Act, where the granting the loan will not cause financial distress to the consumer.
FASTA is a registered credit provider in South Africa: NCRCP10591
Customer Reviews & Testimonials
"
It was a refreshing experience applying for credit with FASTA. No lengthy application process and submission of various documents. Fast and easy as promised.
Kimberly H
— Witbank —
I needed to buy some clothes for my boy when he got selected to go on a sports tour. Thanks to your voucher I could buy all the items he needed when I could not afford it otherwise.
Harry T
— Tarkastad —
It was so easy to purchase the goods I needed with my voucher. And so much safer than cash. Thank you for the finance when I needed it. 23/8/2019
Frank Y
— Groblersdal —
FASTA Contact
Contact Number
E-Mail
Website
Physical Address
3rd Floor, Spaces, Dock Road Junction, Cnr Stanley & Dock Road, V&A Waterfront

Cape Town

Western Cape

8001

South Africa