Personal loans up to R3,000,000
Low-interest starting from 5%
Repayment up to 10 years
In-page navigation
---
Author Square Finance. Screenshot of Square Finance website.


[Accessed February 14, 2022]
About Square Finance
If you are struggling to find the right personal finance provider for you, Square Finance can make your financial worries disappear.
Aiming to achieve great heights in the financial lending industry, Square Finance is on a mission to provide personal finance with exceptional traditional lending values. Founded in Cape Town, South Africa in 2010, Square Finance has upheld the values they stand by for over a decade.
By June 2013, Square Finance had already dealt with R200 million worth of personal loans. By September 2018, R2.9 billion worth of loans had been dealt with and completed. Now, Square Finance is working with a team of over 30 professionals ready to assist you.
Square Finance stand by stern principles
They have 4 main principles that they aim to base their relationships, business, and work ethics on.
Responsibility – they aim at making sure their products do what they promise to do and ensure affordability to you.
Transparency – you get what you see. There is nothing to hide with Square Finance, giving you a sense of security in every decision you make with them.
Fairness – You are treated exactly the way you would want to be treated, with human dignity and respect.
Simplicity – Square Finance explains their products in such a way that you are able to understand exactly what is going on, also leaving you with a sense of security and being comfortable with the decisions you make.
Creative consumer personal finance
Being a specialist consumer and lending business, Square Finance needs to provide you with sound security. They do this by warning you about common mistakes that people often make in the financial industry. They are a responsible lender.
One of them is; securing debt against your home. Without certain precautionary measures and the help of Square Finance, you could be left with nothing. Square Finance looks out for its customers and that is what makes them a cut above the rest.
Offering competitive personal loan rates, while having friendly and helpful consultants, Square Finance is once again aiming at another year of financial excellence as they help you through your financial challenges. This means they can help you move forward and on to a much better financial future with the right personal loan.
Square Finance Services
Square Finance offers you different personal loan options that also include personal loans for business.
Affordable personal loans
These loans are usually for your personal use such as unexpected expenses, medical bills, new furniture, a new venture or hobby, planning a wedding, event, or holiday, etc. You can borrow up to R 3 million. The great part about a personal loan is that you can easily pay it off over a comfortable and affordable period of normally up to 10 years while enjoying low-interest rates. Square Finance's personal loans can be paid back with a fixed rate of only 5%.
Square Finance mortgage loans
With a mortgage loan, you can borrow up to R 50 million by providing an immovable asset like your house as collateral.
Square Finance guarantor loans
Borrow up to R3 million with a guarantor loan. For this loan, you need to have a third party or individual that is willing to assist with your repayments if you can't.
What a personal loan can be used for
Square Finance personal loans are designed for those that have a great credit history. If you are not a homeowner and your credit history is not 100%, trying the guarantor loan option might be the better choice for you.
Examples of what you could use a Square Finance personal loan for:
Home improvement
School fees
Weddings
Starting a business
Studies
Holidays
Debt consolidation and so much more.
Square Finance personal loan criteria
In order to take out a loan with Square Finance, there are a few boxes that you will need to tick. You need to be over the age of 21 and under the age of 70 years old. You need to be residing at your current address for at least 2 months. The minimum personal loan amount that you can apply for is R 10 000 and the maximum amount is R 3 000 000.
Personal loans for blacklisted people
Whether you have been blacklisted or not, Square Finance might still be able to assist you. As long as you are able to afford the repayments, they should be able to make a plan for you.
Square Finance – Personal loan
Loan Type

Personal loans

Interest Rate

from 5%

Loan Amount

up to R3,000,000

Repayment

1 year to 10 years
Benefits of Square Finance
Same day approval and payout.
Fast and easy application process.
Fixed interest rates.
Square Finance - Makes loan applications fast and easy
With an application that takes no longer than 5 minutes, you would be foolish not to apply.
All that you need to do is fill in the necessary blanks and off you go.
The step-by-step process
Step one
Under the personal loan heading, you will see a red Apply Now button. Click on the button to be directed to the Square Finance personal loan application form.
Step two
You will now be on the loan application page. This application form is for all of the personal finance options offered, however, you will see that you will need to specify what type of loan you will be applying for.
What you'll need to fill in:
Your personal details.
Your account login details.
Current employment details.
Finally, the loan details of the personal loan you will be applying for.
Step three
Verify that you are not a robot and submit your application form by clicking on the Apply button at the very bottom of the application page.
As you can see, the personal loan application form is simple, fair, and transparent as they firmly state that they aim to provide these values to their customers.
Get the best personal loan
At the bottom of the page, underneath the application form, they have provided you with a contact number as well as a Contact Us button, where you can get in touch with a friendly service consultant. Sometimes there are a few unanswered questions that you might have and having a knowledgeable professional to contact is always a great way to answer those questions.
Benefits of Square Finance personal loans
Square Finance has a few key features that make their business slightly better than the rest.
They offer highly competitive personal loan rates
Their rates are fixed, so you know what you need to pay
You can have access to loans of up to R 3 000 000
The repayment periods offered are from 1 to 10 years, giving you plenty of options time-wise.
Whether you are blacklisted or non-blacklisted, you can still apply and they will most likely still be able to help you with your financial situation.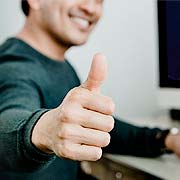 Square Finance is a trusted & reliable provider of personal loans
In our review, Square Finance adheres to the compliance criteria in accordance with the National Credit Act, where the granting the loan will not cause financial distress to the consumer.
Square Finance is a registered credit provider in South Africa: NCRCP10013
Customer Reviews & Testimonials
"
September 2021
I couldn't believe how low the interest rates were when I enquired about taking out a loan with Square Finance. I was very impressed and if ever I'm in need I will definitely use them again.
Pusanie G
— Johannesburg —
September 2021
My friend actually told me about this company and I was very happy with their service.
Ngubxana S
— Port Elizabeth —
October 2021
I will certainly be back with Square Finance. They handled my personal loan beautifully. Thank you Square Finance.
Nxololo K
— Cape Town —
Square Finance Contact
Contact Number
E-Mail
Website
Physical Address
64 Main Road, Somerset West

Cape Town

Western Cape

7130

South Africa
Opening Hours
Monday

08:00 – 17:00

Tuesday

08:00 – 17:00

Wednesday

08:00 – 17:00

Thursday

08:00 – 17:00

Friday

08:00 – 17:00

Saturday

08:00 – 17:00

Sunday

– Closed