Short-term loans up to R4,000
Quick bridging loans
Repayment up to 60 days
In-page navigation
---
Author Bonus Buddy. Screenshot of Bonus Buddy website.


[Accessed July 24, 2019]
About Bonus Buddy
Whether you want to pay for an unexpected medical bill or you want new wheels for your car, Bonus Buddy will attend to your needs.
This is the primary reason Bonus Buddy was founded in the first place, to help people when they need it most. To be of assistance to customers who are looking for affordable short-term loans.
Getting that dream holiday comes with a great deal of sacrifice and you might simply not be able to afford it outright.
A different approach to credit
If you're permanently employed, it's likely that you get a bonus during the course of the year. At Bonus Buddy, you can apply for an advance and repay it with the money for your bonus.
All this means is that the instant online loan will be paid with the money from your incentive bonus. However, in order to qualify for this service, you have to apply at least two months prior to the date of your bonus.
When you need a quick and affordable loan that is tailored to your specific needs, Bonus Buddy can help you.
Bonus Buddy Services
The loan calculator will give you an estimate of the amount you have to pay as well as the interest you'll be charged.
Bonus Buddy urges customers to take the figures shown in the personal finance calculator as accurate and factual and ensure they have the budget to make the required payments.
Should you change your mind after seeing the figures on the loan calculator, no problem. At the end of the day, nobody knows your budget and what's good for you more than you do.
What do I need to apply for credit at Bonus Buddy?
It's important that you're employed if you would like to make use of these quick loan services. The reason employment is so important is that you'll be able to pay for the loan by using your income or an expected bonus.
Another requirement is that you are 18 years or older and a South African citizen. These are the basic requirements that will be verified when you apply for any one of their short-term loans.
However, once you've applied there may certain additional documents that Bonus Bussy may request. Every document is kept safe and is only used for the sole purpose of the loan application.
Bonus Buddy – Short-term loan
Loan Type

Short-term loans

Loan Amount

up to R4,000

Repayment

30 days to 60 days
Benefits of Bonus Buddy
Borrow on your bonus
Quick bridging loans
Short-term loan calculator
Allow Bonus Buddy to be your loan buddy
The minimum amount you can get is 20% of the total amount you expect to get in the form of an annual bonus.
While you might get a higher bonus and be able to afford a bigger loan amount, you will not be approved for more than this amount. At the end of the day, you've worked hard for this money and you ought to do whatever you please with it.
If you have to take all your bonus money and pay for a loan you took at Bonus Buddy, there wouldn't be anything left for you to enjoy later. Seeing that it's your money, you should be in a financial position to spend it in any manner that you want.
Bonus Buddy is all about bonus packages
Bonus Buddy is anything but ordinary. They offer customers bonus short-term loans that can be settled as soon as the bonus package arrives in their bank accounts.
If you change your mind and opt for settling your loan prior to getting your bonus, you're welcome to do this. Bonus Buddy won't stop you from paying your advance earlier than the required date.
After all, some people want to pay off certain loans to free themselves of debt sooner and even save a little in interest too.
Contact Bonus Buddy for quick, efficient service
Problems often arise when you least expect them. Should you be unable to pay for your online loan, please inform Bonus Buddy as soon as possible.
Don't wait until your payment date to notify them. Ultimately, there will be extra charges incurred for this and if you miss payments, it will end up ruining your credit profile.
You may be charged penalties for non-payment. Try your best to notify them about the predicament that you're going through that will make it impossible for you to maintain your financial obligation and you'll certainly be helped.
Bonus Buddy at your service
There are other credit services that can be attained via Bonus Buddy. The short-term and payday loans vary from 1 to 6 months. Stop the cash shortage by calling Bonus Buddy today!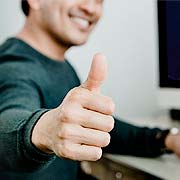 Bonus Buddy is a trusted & reliable provider of short-term loans
In our review, Bonus Buddy adheres to the compliance criteria in accordance with the National Credit Act, where the granting the loan will not cause financial distress to the consumer.
Bonus Buddy is a registered credit provider in South Africa: NCRCP 323
Customer Reviews & Testimonials
"
April 2019
The friendly, respectful staff was precisely what I needed since it was my first time taking out a loan.
Layla H
— Potchefstroom —
April 2019
Because the staff was so supportive, it made the process less stressful for me.
Ashley H
— Queenstown —
May 2019
Bonus Buddy is transparent with you from start to finish. I found this to be really helpful.
Oratile M
— Vereeniging —
June 2019
Bonus Buddy helped me with a loan right when I needed it. They are quick, professional and easy to talk to.
Gita E
— Benoni —
Bonus Buddy Contact
Contact Number
E-Mail
Website
Physical Address
73 Caledon St, Uitenhage Upper Central

Uitenhage

Eastern Cape

6229

South Africa
Opening Hours
Monday

08:30 – 16:30

Tuesday

08:30 – 16:30

Wednesday

08:30 – 16:30

Thursday

08:30 – 16:30

Friday

08:30 – 16:30

Saturday

09:00 – 12:00

Sunday

– Closed