Free Connect allocations
Salary Switching
Private Wealth
In-page navigation
---
Author FNB. Screenshot of FNB website.


[Accessed September 1, 2021]
About FNB
Our history dates back to when we formed in the Eastern Province in Grahamstown in 1838, which makes us the oldest bank in South Africa, and trade as part of FirstRand Bank.
Our history tells a story of how we have progressed over the years like the roots of a growing tree, as seen in our company logo. We continue to grow today, throughout the country, assisting millions of South Africans with their banking needs.
Personal banking solutions
We are committed to providing a personal banking solution to our clients be it personal or business. Our clients rely on us on a daily basis to provide them with the best possible banking products they could get. We deliver on these expectations and it shows through our client retention statistics.
FNB does banking differently
We have grown through the years learning from our challenges and improved on our services throughout the years gone by. Our logo comprising of the Acacia Tree symbolises our history, our roots which run deep within the South African culture and our growth and commitment in serving the needs of our customers and our communities.
We aim to build and maintain strong long term relationships with our customers delivering a superior quality service and providing an experience through simplicity, efficiency and passionate employees.
Our goal is a long term strategy through profit and growth.
FNB Services
Our services range through a wide service base of products. We offer our clients personal, private business, commercial and corporate banking solutions and currently assist in providing these valuable services to millions of South Africans.
As one of the top three banking firms in the country, we measure our success through growth and profit and also through our contribution to the growth of the community.
The benefits of our service
We offer services such as general banking accounts, credit and debit cards, online loans, forex, cardless banking solutions, and a variety of options to choose from in the business sector.
Transacting made easier
You can get your FNB Business visa cheque card account and use it to purchase anything you like locally or internationally. You can monitor and control spending through a limited function cheque card when they are away on business, protecting your company from any unauthorized spending.
Innovative baking
Here at FNB, we offer Business banking with flexible options through innovative channels to access your business banking conveniently and efficiently. We will be happy to discuss all business banking options with you in further detail should you wish to contact us directly.
Benefits of FNB
Get a bank account to suit your lifestyle
Apply quickly and easily
Save time
---
FNB has quick and efficient banking options
Private Clients caters to clients earning between R750 000 - R1 499 999 per annum.
With the Private Clients option, you get a range of banking, lending, microfinance and fiduciary planning, savings and investment options which allow for exclusive rewards and lifestyle programs.
Clients using this service get a dedicated Private Banker, to assist with your general banking activities and will also handle any structured lending, savings, and investment requirements you may need.
We offer everyday banking solutions including;
Cheque Accounts
Overdrafts
Petro Card
Transactional Savings Account
eWallet
Smart Devices and SIM
FNB Connect
Business Directory
Savings & Investments
Tax-Free savings
Invest Abroad
Offshore Products
Credit Cards
Revolving Loans
Temporary Loans
Student Loans
Home Loans
Vehicle Finance
Insurance
Forex
eBucks Rewards
Financial & Life Planning
You will find a banking service, product, and solution to meet your every need here at First National Bank. We create simple and profitable solutions for personal and business banking.
Private Wealth
This caters to clients earning more than R1.5 million per annum or with a net asset value of R15 million or more.
We offer more than banking!
Email statements - Get your bank statements emailed to you or download them directly from your online banking account. Save the paperwork and postal service hassles, get your statements electronically.
Balance alert - Keep informed of your bank balance with up to date and end of day balance alerts, allowing you to budget and plan accordingly.
Limit Alert - Get an instant message warning should your account be decreased to a minimum balance, this minimum balance can be selected by the client.
Prepaid products - Manage your money through FNB's digital platforms. You can purchase airtime, electricity, Telkom vouchers and pay your DSTV and StarSat accounts.
Debit Order & Salary Switching -FNB's Debit Order and Salary Switching service allows you to move your existing debit orders to your FNB Personal Cheque Account - free of charge.
In Contact -You can be in control of your banking accounts, and monitor all money going in and out of your account – and it's FREE!
iTunes Gift Codes - An easier way to purchase iTunes codes using the FNB/RMB Private Bank Banking App. iTunes codes make a perfect gift for anyone who enjoys music, games, films, apps and more.
Metrorail tickets - With more than 2 million people using Metrorail daily, you can access your Metrorail tickets directly through your cell phone banking.
First National Bank has been doing better banking for clients for over half a century.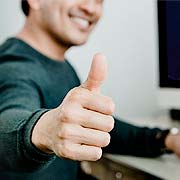 FNB is a trusted & reliable provider of online banking
In our review, FNB adheres to the compliance criteria in accordance with the National Credit Act, where the granting the loan will not cause financial distress to the consumer.
FNB is a registered credit provider in South Africa: NCRCP3377
Customer Reviews & Testimonials
"
April 2019
FNB is always finding new and innovative ways to improve the lending and financial experience of their customers. Dealing with them is always a pleasure!
Samantha J
— Kimberley —
June 2019
The staff is impeccable! They know their work, they know how to make you feel at home and they treat you with the utmost respect. FNB is definitely giving the other banks a run for their money!
Janine M
— Worcester —
May 2019
Fair banking across the board! No matter what you are trying to do you can rest assured knowing that it is the best of the best. Their rates are fair and I never have to worry about hidden costs....
Mtuthu M
— Pietermartizburg —
FNB Contact
Contact Number
E-Mail
Website
Physical Address
3 First Place, FNB Bank City, Simmonds Street

Johannesburg

Gauteng

2001

South Africa
FNB Universal Branch Code
---
Postal Address
PO Box 1153, Johannesburg, 2000, South Africa
Opening Hours
Monday

08:00 – 17:30

Tuesday

08:00 – 17:30

Wednesday

08:00 – 09:00

Thursday

08:00 – 17:30

Friday

08:00 – 17:30

Saturday

08:00 – 13:00

Sunday

– Closed