Everyday Banking
Corporate Banking
Expert finance solutions
In-page navigation
---
About Nedbank
Our footprint covers every market, expanding across Africa and 6 countries in the Southern African Development Community (SADC) and East Africa regions (Namibia, Swaziland, Malawi, Mozambique, Lesotho, Zimbabwe, as well as representative offices in Angola and Kenya).
In West and Central Africa through our partnership approach, we hold an approximate 20% shareholding in Eco bank Transnational Incorporated (ETI). This enables us to offer our clients a unique one-bank experience across Africa, which comprises more than 2,000 branches in 39 countries.
A wide range of banking services
The Nedbank Group is proud to be one of the largest banks in South Africa. We are listed on the JSE and the Namibian stock exchange as one of the top companies in the market. Nedbank Limited is our primary banking subsidiary; we are able to go above and beyond for our clients. We offer a wide range of wholesale and retail banking services.
Nedbank's growing insurance, asset management and wealth management offering. Our solutions are offered through our frontline clusters Nedbank Corporate and Investment Banking, Nedbank Retail and Business Banking, Nedbank Wealth and the Rest of Africa Division.
Nedbank Services
We understand the different banking needs of our clients, and offer a wide range of unique services to assist you with your financial solution:
Everyday Banking - Find flexible solutions for your day-to-day banking needs.
Professional Banking - This is for people with big aspirations, at any stage in their career.
Private Wealth - Integrated wealth management solutions for high net worth clients.
Seniors - Enjoy the unique banking benefits of being over 55.
Students- Providing optimal financial security to full-time students from 16-26 years old.
Kids - For children up to 18 years, it's never too early to become financially savvy.
Personal banking
Accounts - Day-to-day banking through transactional account options – such as deposits, withdrawals, payments, etc.
Business Banking - Nedbank offers a comprehensive range of end-to-end banking solutions and uniquely designed to support every business need.
Corporate Banking - With today's economic times you need a corporate banking partner who is able to deliver on their expertise when it comes to products and services. Nedbank is able to manage your risk while caring deeply about your company's growth.
Benefits of Nedbank
Business banking
Corporate banking
Day to day banking accounts
---
Nedbank provides corporate and private banking solutions for clients
Nedbank takes pride in growing businesses through a direct approach with our clients.
This allows us to provide the highest levels of expertise and professional service levels as well as our assistance and advice on the frameworks and terms and conditions of our banking products and transactions.
Our personal approach with our commercial investors allows us to guide clients to take on the right investment strategies in order to profit long term. Based on best practice, we take deposits on the balance sheet or facsimile investment in market securities – creating a profiting growth in our client's investments.
We offer a comprehensive range of solutions that include the following:
Call deposit account – an interest-bearing account allowing immediate deposits and withdrawals.
Term deposit – Fixed or variable rate account which delivers higher rates than that of call accounts over predetermined, fixed terms.
Notice deposit – Investments that earn you interest above call rates, but to access your funds you must give notice of 31, 60 or 90 days prior to withdrawal.
Step-up Deposit – A term deposit with quarterly resets of interest rates that step up each time the investment is reset. At each reset, the investment can be withdrawn in full (no partial withdrawals are permitted).
Structured deposit – A tailor-made solution to meet client-specific investment needs, including roller coasters, dual-rate and investments linked to the performance of identified underlying financial assets, which may be currencies, commodities or interest rates, among others. Structured deposits have predefined maturity dates and pay-out profiles.
Credit-linked note deposit – This is a funded credit derivative that is structured as security with an embedded credit default swap, allowing the issuer to transfer specific credit risk to credit investors and earn an enhanced yield.
Restoration or sinking fund investment – An investment tailored to ensure a predetermined future outcome that allows for the certainty of repayment or required amounts.
Cash flow-optimised deposit – a deposit with a fixed tenure. This product has two components: A fixed-portion, fixed-term and fixed-rate deposit and secondly, an agreed accessible portion of the original deposit that can be withdrawn and redeposited. The term and rate remain fixed.
Variable-access deposit – This would be a deposit that allows you to access and redeposit an agreed portion of your deposit at any time during the investment term.
A negotiable certificate of deposit (NCD) – This is a traded deposit instrument that banks issue to raise deposits. It is tradable in the money markets at prevailing rates, relative to the remaining duration.
Call and term loan – Finance offered at a fixed or variable interest rate that has a negotiable loan term.
This team is responsible for ensuring that Nedbank is optimally funded and has sufficient liquidity in both local and global currencies to meet its obligations and service obligations to our clients.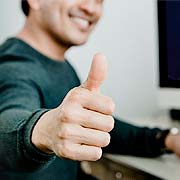 Nedbank is a trusted & reliable provider of online banking
In our review, Nedbank adheres to the compliance criteria in accordance with the National Credit Act, where the granting the loan will not cause financial distress to the consumer.
Nedbank is a registered credit provider in South Africa: NCRCP16
Customer Reviews & Testimonials
"
Nedbank can provide you with the right banking solutions for any situation. They give you the personal attention that you need and ensure that you are happy every step of the way. Thank you Nedba...
Rochelle V
— Uitenhage —
They made the entire process so easy and pain free. I'm never looking bank.
Francessca G
— Bloemfontein —
Nedbank is not afraid to go the extra mile for their customers. They offer a variety of products which means I was guaranteed to find exactly what I want. If you are having troubles choosing thei...
Yash P
— Queenstown —
Nedbank Contact
Contact Number
E-Mail
Website
Physical Address
381 Rivonia Blvd, Edenburg

Rivonia

Gauteng

9908

South Africa
Nedbank Universal Branch Code
Opening Hours
Monday

08:30 – 16:00

Tuesday

09:00 – 16:00

Wednesday

09:00 – 16:00

Thursday

09:00 – 16:00

Friday

08:30 – 16:00

Saturday

08:30 – 12:00

Sunday

– Closed