Financial advice
Free day to day banking
No monthly fees
In-page navigation
---
About Tyme Bank
TymeBank was formed with a specific mission in mind; to encourage South Africans to take control of their money safely, and responsibly.
While the more well-established banks in our country are difficult to contend with, TymeBank has set itself firmly among them, bringing quality and excellent service. South African clients enjoy safe and secure banking, with the same service and convenience you'd expect from a larger bank.
Who is TymeBank?
TymeBank is a local financial services provider, whose majority shareholder is African Rainbow Capital. We're a 100% black-owned company and controlled investment group, who saw an opportunity to fill the void left by other banks.
This was to deliver reliable service and customer control back to banking as a whole. Our policy is fluid, transparent, and tailor-made for each of our clients, but is ultimately governed by three principles, which we hold dear to our hearts.
Our three governing principles
Our principles are simple, yet chivalrous in nature and designed to work hard and deliver for our customers. Firstly, we do everything we can to empower our clients and the businesses that utilize our services. We strive to help grow potential in those who bank with us, and provide them with the means to reach their maximum growth. From personal to business loans, we're here to deliver value.
Secondly, we believe every South African has the right to be in control of their finances, which we give them the ability to do. And lastly, we feel every client has the right to safe banking, knowing that their money is secure and knowing exactly what is happening with it at all times.
How we bring these principles to you
TymeBank doesn't thrive on false promises and shaky ideals, like some other finance companies. TymeBank brings its clients solid advice and accessible functions.
Tyme Bank Services
Some might worry that having access to our unique approach to personal finance would be an expensive endeavour, but it's not.
We pride ourselves on being 100% fee free on our day-to-day banking policies, and charge you the lowest rate possible for more complicated transactions.
What you get out of an EveryDay account with TymeBank
Our EveryDay account is well sought after and with good reason.
We supply you with a free debit card which you can use to access and operate your 100% free account. No monthly fees are something we pride ourselves on.
And with a restriction-free, safe and secure account, this is rare to come across.
We don't even expect you to sign unnecessary documents, as we know that this part of the banking process is outdated and time-consuming.
Our accounts even earn you money while you use them
Aside from our EveryDay account, we have an account called a GoalSave, which is essentially a savings pocket attached to your transactional savings account.
You can grow your money quickly and have up to ten GoalSaves open, each which could be earning you a whopping 10% interest.
These rates are sought after by discerning customers looking for the most beneficial account in the personal finance game.
More complicated transactions like manual transfers will incur a small fee. All our accounts operate on a pay-as-you-use principle, and we avoid charging you any of your hard earned money wherever we can.
Tyme Bank – Online banking
Benefits of Tyme Bank
Quick and easy everyday account
No monthly fees
Free day to day banking
---
South Africa's leading accounts - ready to serve you
We have a variety of accounts, and each account or service has its own benefits, and unique online application. How you take advantage of these accounts is up to you, as with all our features. This sort of control is a desirable quality in any account, and just one of many benefits we offer.
We're even geared to make your online shopping less difficult, as it has become such a practical, widespread and easy to use service these days. Just one more thing we do to make your life easier.
Our primary accounts
The EveryDay account
This account is 100% free on day-to-day usage
No monthly fees
Bank charges only for special, out of the ordinary transactions
The GoalSave account
Grows your money every month
Can earn up to 10% interest
You can have up to ten active GoalSave accounts at a time
Other services you can enjoy
We also have two more complicated online banking services, though these do not always incur extra costs, as the aforementioned options.
The send money feature
This feature will be replacing our current MoneyTransfer feature, and you can use this feature as an effortless and affordable way to spend your money at designated outlets. All you need is a registered South African phone number and you're good to go.
The TymeCoach feature
This is a distinguishing feature uniquely accessible to those who are account holders with TymeBank. This feature gives you full access to view your credit score at all times and even includes useful tips, tricks and financial advice on how you can use your money in a way that's not only beneficial to you, but in a way that will grow it faster.
You can see why it's a brilliant idea to bank with TymeBank, and why so many South Africans are switching from the older, outdated banks to our modern and practical services.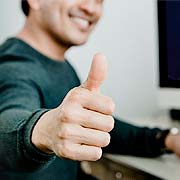 Tyme Bank is a trusted & reliable provider of online banking
In our review, Tyme Bank adheres to the compliance criteria in accordance with the National Credit Act, where the granting the loan will not cause financial distress to the consumer.
Tyme Bank is a registered credit provider in South Africa: NCRCP 10774
Customer Reviews & Testimonials
"
TymeBank makes me feel at ease with my accounts and the money in them, now that I really do have complete control. 5/5 for TymeBank.
Winfred H
— Port Elizabeth —
I've been banking with TymeBank for a while now, and I've never once regretted the switch to their service. Excellent bank.
Maurice W
— Cape Town —
TymeBank showed me how much better their approach to banking is, and I've been with them ever since. I won't bank with anyone else again.
Barry T
— Port Elizabeth —
Tyme Bank Contact
Contact Number
E-Mail
Website
Physical Address
30 Jellicoe Ave

Rosebank

Johannesburg

2196

South Africa
Opening Hours
Monday

08:00 – 17:00

Tuesday

08:00 – 17:00

Wednesday

08:00 – 17:00

Thursday

08:00 – 17:00

Friday

08:00 – 17:00

Saturday

09:00 – 15:00

Sunday

09:00 – 15:00