Financial advice
Free day to day banking
No monthly fees
In-page navigation
---
Author Tyme Bank. Screenshot of Tyme Bank website.


[Accessed September 1, 2021]
About Tyme Bank
Tyme Bank is the perfect option.
Imagine online banking that is uncomplicated, works when you need it to, and is available wherever you need it. With Tyme Bank that is exactly what you will get. When everyday life starts getting in the way of sorting out your banking, Tyme Bank is your answer to get your online banking done in your time.
Digital banking with Tyme Bank
Tyme Bank has its headquarters in Rosebank Johannesburg. They do not have any branches and rely completely on an Android banking App, an internet banking site, and retail outlets. They bring the world of online banking to you in a smarter, more convenient, and cost-effective manner.
Online banking is in the cloud
Being the first bank in South Africa to put its core-banking platform in the cloud, Tyme Bank has set a trend that is worthy of watching. 85% of Tyme Bank's systems are cloud applications that provide uniform security, system scalability, and cost efficiencies.
How Tyme Bank works
With their strategic relationship with Pick n Pay and Boxer stores across South Africa, they have managed to eliminate the need for physical branches. The reduced operating cost and the national presence of the retail stores have made it possible to bring online banking to everyone. There are no more excuses not to have a bank account.
Tyme Bank Services
On 7 August 2019 Tyme Bank appointed Taureeq Keeran as their new CEO and by 28 November 2019, Tyme Bank reached a whopping 1 million customers.
At the end of November 2021, Tyme Bank had 4 million customers signed up for their online banking revolution and announced a partnership with 2 new companies.
What makes Tyme Bank great
With Tyme Bank, there are no queues. Never will you be required to leave the comfort of wherever you are to do your online banking. With technology that is ever-evolving, it was only a question of time before the gap in the market would be put to great use. Online banking has been around for many years but branchless banking is the new normal.
No monthly banking fees
What if you were told that there is now a bank in South Africa that only charges you for what you use? Can that even be possible? With Tyme Bank that is exactly what you get. If you don't transact you simply don't pay. Being a digital platform makes it possible for Tyme Bank to give you the cheapest online banking available.
Tyme Bank offers you kiosks nationwide
With the partnership that Tyme Bank has with Pick n Pay and Boxer stores nationwide, you can be sure to have a kiosk near you. Currently, Tyme Bank is boasting more than 700 kiosks and there are still more to come. When you sign up with Tyme Bank you simply print your Visa card at any kiosk near you.
Tyme Bank – Online banking
Benefits of Tyme Bank
Quick and easy everyday account
No monthly fees
Free day to day banking
---
South Africa's leading accounts - ready to serve you
Opening an account with Tyme Bank has never been simpler.
Think of ease, convenience, simplicity, and comfort. The whole process will take you no longer than 5 minutes to complete. There is no need for queues and no need for paperwork.
The best online banking in SA
When you go online to the Tyme Bank website, you will find the open an account button on your top right corner. Simply click on it and follow the easy steps to getting your account set up with Tyme Bank.
You also have the option of downloading the Tyme Bank app from Google Play Store, Apple App Store, or App Gallery. Whichever way may be the most convenient for you. Tyme Bank is available 24/7 and anytime that suits you is a good time for Tyme Bank.
Easy steps to access online banking
Step one
Firstly you will be required to give them your ID number. You will then be redirected to the terms and conditions page. Accept and agree after you have read and understood everything.
Step two
The next step will be entering your email address. They will now require you to enter your phone number.
Step three
Once you have submitted your phone number, Tyme Bank will send you a One Time Pin (OTP). Enter this now and continue. You will then be asked a few simple multi-answer questions to confirm your identity.
Step four
You will be required to insert a 4 digit PIN. Next, you will be required to enter a password for your online banking profile. You can then go to your nearest kiosk to get your card printed. And it is as easy as that.
Tyme Bank is your partner in online banking
Having access to your banking needs when you need them is a great benefit. Tyme Bank gives you that and so much more. With them, you can be sure that you only pay for what you use. The ease and convenience that Tyme Bank offers you is a brand new idea in the banking business that is quickly becoming the preferred method. Get your Tyme Bank account today and see for yourself what the hype is about.
Benefits of Tyme a Bank online banking account
You can bank anywhere you want.
Your time is always a good time.
Tyme Bank only charges you for what you use.
No paperwork with the account application.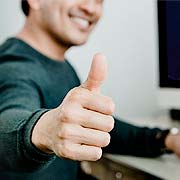 Tyme Bank is a trusted & reliable provider of online banking
In our review, Tyme Bank adheres to the compliance criteria in accordance with the National Credit Act, where the granting the loan will not cause financial distress to the consumer.
Tyme Bank is a registered credit provider in South Africa: NCRCP 10774
Customer Reviews & Testimonials
"
February 2021
I was so pleased with the possibility of doing all my banking online with Tyme Bank. I applied for an account with them and it was the easiest application I had ever done. The benefits of only pa...
Candice Z
— Cape Town —
August 2021
I never thought that the day would come when I would be able to do everything banking-related online. I was always strapped for time with the hours of mainstream banks. Now I am free to do all my...
Sipho M
— Boksburg —
December 2021
Tyme Bank is really the new revolution in online banking. I was amazed at how easy the application process was. There was no fuss and no paperwork. Only paying for what I will be using sounds gre...
Pieter T
— Port Elizabeth —
Tyme Bank Contact
Contact Number
E-Mail
Website
Physical Address
30 Jellicoe Ave

Rosebank

Johannesburg

2196

South Africa
Opening Hours
Monday

08:00 – 17:00

Tuesday

08:00 – 17:00

Wednesday

08:00 – 17:00

Thursday

08:00 – 17:00

Friday

08:00 – 17:00

Saturday

09:00 – 15:00

Sunday

09:00 – 15:00