Full ATM functions
Build a credit history
Earn great rewards
In-page navigation
---
Author Absa. Screenshot of Absa website.


[Accessed September 2, 2021]
About Absa
Getting a credit card with ABSA is easy.
ABSA is one of the biggest banks in South Africa and Africa at large. It also has set a standard that needs to be adhered to and is stipulated in the National Credit Regulator.
Absa Bank forms part and parcel of the Barclays Africa Group and is also listed in the JSE. Absa is known all over South Africa for its excellent client service and outstanding credit card services.
Get a tailored credit card today
What they do is make complicated services like credit card services look simple. They ensure that all clients are catered for in terms of their credit card affairs whether it is for personal or business use. They have also become a specialist in investment because they have built an impressive reputation with the credit card and many other services that they offer to the public.
Expanding their credit card services
It is evident that when something works for you, you need to expand it to the whole world to indulge in what you seem to be enjoying too. Absa expands its amazing credit card plans to needy clients all around.
Their business has crossed borders and reached countries as far as Namibia, Mozambique, and Tanzania. They make sure that everyone that applies for a credit card or any of their other services is given a fair chance at obtaining one.
Absa Services
Their operation distinguishes the beginning of an unwavering credit card financial service that prioritizes clients and their personal needs.
With Absa Bank, you have access to the best quality credit cards.
An Absa credit card is a game-changer
When they opened their business, they started it with the sole purpose of ensuring that they never fail their clients. They work hard to give each client a chance to apply for their credit card plans which is an opportunity of a lifetime.
It wouldn't be arrogant of them to agree that the reason that they are rated the number one credit card provider is that when they promise to deliver, they go above their normal duties of what is required for banking in South Africa.
Absa provides great services
There are a variety of credit cards that they offer to their clients. They usually give you all the proposals so that it will be easier for you to make a decision based on what you applied for.
Furthermore, clients will be happy to know that there are 57 days where they will not be liable to pay interests on your credit card. It doesn't only end there, they also give their customers rewards. Their rewards include services such as travel insurance where they can pay for flight tickets and make online purchases.
Benefits of Absa
Earn rewards
Shop online
The credit cards have full ATM functions
---
ABSA is one of the leading banks providing financial products in South Africa.
If you would like to apply for their credit cards, you need to ensure that you are above the age of 18 years, you must be permanently employed and you should be a South African citizen.
Whether you are using a cheque or savings account, you will still get to experience the benefits that come with being a Titanium Credit Cardholder. ABSA is one of the leading banks providing financial products like credit cards in South Africa. They do more than your regular credit card providers. You matter and your way of living is their concern.
Their credit card is the dream come true
It is every customer's dream to find financial freedom in the best possible way, and that best possible way just so happens to be a credit card with Absa bank. They don't rest until they can see that you can account for your financial obligations every month without fail. At the end of the day, they want to see their customers taking charge of their finances with their credit cards.
Benefits of a credit card with Absa
Earn rewards.
Shop online.
The credit cards have full ATM functions.
Choose the best credit card option
While the rewards that come with each credit card might be tempting, you need to ensure that you don't overwhelm your budget by choosing a credit card that is too expensive to maintain. Furthermore, each credit card differs in terms of price and affordability. Therefore, you need to ensure that personal finance management is never compromised.
Having a bad credit profile is repairable but it will take years before other credit providers want to work with you. Therefore, it is better to ensure that everything is up to par and that you pay your monthly credit card installments every month.
If you encounter problems and you find that your payments might be late, contact them as soon as possible and they will try to find another alternative for you. The moral of the story is that Absa is the best credit card provider and bank for you. Absa's color is red which is visible and stands out from the crowd. The employees of Absa are more than qualified and professionally trained to ensure that your credit card application process runs smoothly.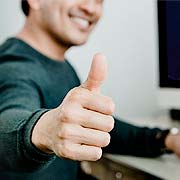 Absa is a trusted & reliable provider of credit cards
In our review, Absa adheres to the compliance criteria in accordance with the National Credit Act, where the granting the loan will not cause financial distress to the consumer.
Absa is a registered credit provider in South Africa: NCRCP7
Customer Reviews & Testimonials
"
February 2021
They have such a great online app where you can keep up with all of your payments. This app has helped me to keep up with my account and my credit card.
Aviwe B
— Johannesburg —
December 2021
I applied and it took me a few minutes and my credit card application had been sent in. They even follow up with you to let you know. It is a great feeling knowing you can count on them.
Juan N
— Port Elizabeth —
April 2021
I have only always received the best service when I went to the bank to apply for a credit card. They go out of their way to help you and make you feel secure with them.
Mishqua J
— Cape Town —
Absa Contact
Contact Number
E-Mail
Website
Physical Address
180 Commissioner St, City and Suburban

Johannesburg

Gauteng

2000

South Africa
Absa Universal Branch Code
---
Postal Address
PO Box 7735, Johannesburg, 2000, South Africa
Opening Hours
Monday

08:30 – 15:30

Tuesday

08:30 – 15:30

Wednesday

08:30 – 15:30

Thursday

08:30 – 15:30

Friday

08:30 – 15:30

Saturday

08:00 – 11:00

Sunday

– Closed