Get financial freedom
Personalised card options
No monthly fees
In-page navigation
---
Author African Bank. Screenshot of African Bank website.


[Accessed September 2, 2021]
About African Bank
African Bank is continually innovating financial solutions that are more valuable and more accessible.
They call it humanity through banking.
African Bank - Goals and objectives
African Bank started a financial service to ensure that they help customers with their credit affairs. However, this was only one of the many reasons why the African Bank was created. Another was to ensure compliance with the National Credit Regulator.
Role and responsibilities
While African Banks' job is to ensure that customers get the best credit card solutions, they also have to ensure that they stick well within their credit limits. The last thing you need is to be spending money you don't have, simply because you want a credit card.
Credit made easier at African Bank
There has never been an easier way of getting a credit card than the African Bank way. If you are looking for personal loans, ensure that you meet the criteria that have been set by them and they will be more than happy to give you the money you need.
African Bank Services
The fact that they supply clients with loans that are not secured doesn't in any way change the fact that you need to ensure that you will pay your credit.
Remember, failure to pay your credit card will impact your credit profile in the end.
Customers friendly interest rates
The interest rates that African Bank offers can easily be compared with other credit providers and you will get to know that they are very similar. Complete their online loan application today and they will help equip you with good credit management.
African Bank, credit card
African Bank has a list of credit options available for you. If you are not exactly sure which credit card products you prefer, it is wise to compare all the options that you have to get the best deals.
The fact that African Bank does not have one exclusive credit card, means that they wanted to ensure that clients are given a wide description of the available options before settling for the one which they prefer.
African Bank – Credit card
Benefits of African Bank
No monthly fees
Enjoy financial freedom
Tailormade credit cards
---
Credit cards are not only convenient but a safer method of handling cash
Banking has never been this easy.
Now you can do everything online, even in the comfort of your home. Apply today and start working on your dream vacation.
Know your credit limit when applying
The fact that you can get up to R20 000 to spend doesn't mean that you have to spend that much. There is nothing wrong with working within your limits; it shows financial discipline.
What you can also benefit from is the 60 days interest-free period that members qualify for. This means there will be 60 free days where customers will have the pleasure of using their credit cards for as long as they want without having any bank charges.
Credit card benefits
For starters, you will not be charged for making purchases. This puts a lot of people at ease as they always think there will be charges involved for swiping in retail stores.
Another benefit is the fact that you can check your bank balance and financial statements at any time. The reason African Bank believes in rewarding their clients is that out of all the credit providers they could have decided on taking, they chose to have a credit card with African Bank and that is how they show gratitude to their clients.
Special credit card treatments
There are many advantages that you get from using African Bank's low-interest credit cards. For starters, whenever you shop with their card, you earn points. This doesn't now mean clients have to shop like crazy for the mere fact of earning points but rather shop where they see a need.
African Bank will always do its best to ensure that customers get the best deals. Likewise, they make sure that no monthly installments are missed. Give them a call today and they will make sure you stay a happy client.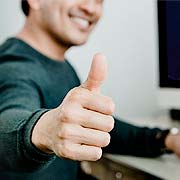 African Bank is a trusted & reliable provider of credit cards
In our review, African Bank adheres to the compliance criteria in accordance with the National Credit Act, where the granting the loan will not cause financial distress to the consumer.
African Bank is a registered credit provider in South Africa: NCRCP5
Customer Reviews & Testimonials
"
December 2021
The application took a few minutes and I had sent it in and the best part is they keep you informed about your credit card app.
Jack S
— East London —
October 2021
They have the best service I have ever experienced if you are looking for a bank that will take care of you then look no further they are here for you believe me.
Jackson P
— Cape Town —
June 2021
When we contacted African bank to discuss a problem we were having with our application they helped us through and we were able to upload our app they have the best customer service that we have ...
Lizette V
— Paarl —
African Bank Contact
Contact Number
E-Mail
Website
Physical Address
150 Commissioner St

Marshalltown

Johannesburg

2107

South Africa
---
Postal Address
Private Bag x170, Midrand, 1685, South Africa
Opening Hours
Monday

08:30 – 17:00

Tuesday

08:30 – 17:00

Wednesday

08:30 – 17:00

Thursday

08:30 – 17:00

Friday

08:30 – 17:00

Saturday

08:30 – 12:00

Sunday

– Closed