Get eBucks rewards
Apply 100% online
Reliable credit card options
In-page navigation
---
Author FNB. Screenshot of FNB website.


[Accessed September 2, 2021]
About FNB
First National Bank is one of the biggest banks in South Africa and complies with the National Credit Regulator.
They are known for their good services and have been in the banking industry for a number of years. FNB specializes in quick online loans as well as equipping customers with other financial needs.
First National Bank places you first
They are one of the first banks to operate for this long. It is because of the endless dedication that they receive from their clients, which allow them to develop within the sector. It is for this reason that they go above and beyond to ensure that you are catered for.
The history of FNB
First National Banks's history has always been firmly influenced by the needs of the individuals they serve. The Acacia tree in the FNB brand logo is a suitable representation of their history. Their roots run deep in South Africa and have grown thanks to their commitment.
FNB Services
FNB offers a variety of banking products that are at your disposal.
As long as you meet their criteria, you can get a temporary loan, a personal loan, a student loan, and even a credit card.
Top credit card services
It wouldn't be fair to give FNB all the credit, without looking at the individuals who play the most important roles. Having experienced specialists who know how to tackle issues and deal with clients is another reason why FNB is still a firm and stable institute.
Your guide to credit
First National Bank has almost 50 years of experience with credit cards and provides you with the best guidance to make your financial decisions.
Benefits of FNB
Manage your credit card with the app 24/7
Get eBucks as rewards
Easy credit card application
---
FNB is the trusted name when it comes to credit card providers
When you get a credit card from FNB, it is not just a normal credit card, you will be getting yourself a card that will work for you while you do little to nothing.
FNB's job is to ensure that their financial services are satisfying, as they can never disappoint you. If you would like to get feedback from other credit card members, you are welcome to make use of the reviews and find out what everybody is saying about the credit cards offered at FNB.
Requirements for a credit card
Due to the fact that there are a variety of credit cards you can choose from, you will have to choose one that you can afford. In order to qualify for one, you have to ensure that you at least earn a minimum of R3,000 each month.
Furthermore, you must be above the age of 18 years and should be a South African citizen. Maintaining a good credit profile is important. Therefore, if you think there will be a time when you might fail on paying your monthly installment, you might have to rethink the entire decision of applying for a credit card.
FNB credit card benefits
You will be given 55 days with no interest charged. Furthermore, you will also not be charged if you have lost a credit card. If you are serious about this and want to get a credit card, you can apply for a loan online and they will attend to your application as soon as possible.
One of FNB's agents will call you back and ask you questions about the application which they have received. If you decide that you are no longer interested, you are welcome to inform them as soon as possible.
Take advantage of great credit
Another great benefit is comprehensive travel insurance. This means wherever you travel, especially by means of flight transportation mode, FNB will cover you.
Clients often worry about what might happen to them when they are miles apart but FNB will ensure that you get the best cover should anything go wrong. Speak to a financial advisor and allow them to help you get the best deal from one of the greatest financial providers.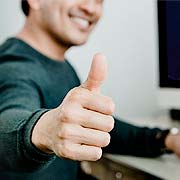 FNB is a trusted & reliable provider of credit cards
In our review, FNB adheres to the compliance criteria in accordance with the National Credit Act, where the granting the loan will not cause financial distress to the consumer.
FNB is a registered credit provider in South Africa: NCRCP20
Customer Reviews & Testimonials
"
December 2021
The service and the amazing staff that are willing to help you at any time really has made me feel like I will be going to stay with FNB forever.
Jayson W
— Durban —
February 2021
The app that allows you to pay your accounts from wherever you are is fantastic and it also lets me know how much I owe on my credit card
Chris S
— Durban —
October 2021
The best part about getting my credit card approved is when I spend on my card I get rewarded with E Bucks which I can use later.
Kathy M
— Johannesburg —
FNB Contact
Contact Number
E-Mail
Website
Physical Address
3, First Place, Pritchard St & Simmonds St, Bank City

Johannesburg

Gauteng

2000

South Africa
FNB Universal Branch Code
---
Postal Address
PO Box 1153, Johannesburg, 2000, South Africa
Opening Hours
Monday

08:00 – 17:30

Tuesday

08:00 – 17:30

Wednesday

09:00 – 17:30

Thursday

08:00 – 17:30

Friday

08:00 – 17:30

Saturday

08:00 – 13:00

Sunday

– Closed