Financial recovery plan
Restore your credit score
Get a free quote
In-page navigation
---
Author DebtSafe. Screenshot of DebtSafe website.


[Accessed September 15, 2021]
About DebtSafe
If your credit profile is in an undesirable condition and you are stressed about your finances, it is a good time to contact Debt Safe.
They can assist you to get rid of your debt through their debt review solutions. Debt Safe has become one of the biggest debt counselling providers in South Africa. Their debt program is customized to fit your financial needs. Debt counselling will help with fixing the core of your debt problems by helping you improve your credit profile.
Debt Safe wants stress-free life for you
With Debt Safe, you can ensure your wellbeing and get the debt counselling you desire. They want you to be stress-free and healthy. Stress can influence your health, and it can cause the following health issues:
A weak immune system.
You can go into a depression.
Lack of concentration.
Struggling with digestive issues
You deserve a debt-free and stress-free life.
A safe and authorized process to fix your debt
Debt Safe offers safe and secure debt counselling. Their registered debt counsellors fix debt within the National Credit Act, and the process is monitored by the National Credit Regulator.
Debt Safe brings more than a decade of debt counselling. Their teams and accredited partners have the experience and skills to do debt counselling safely and strive to improve client service.
DebtSafe Services
You will receive legal protection against your creditors.
The process is supported by the National Credit Act, which keeps your assets safe from repossession. Debt counseling is designed to help you pay your debt and maintain your family's living expenses. When the process is complete, you will be issued a clearance certificate.
Who Debt Safe's solutions are for
Those looking for payment solutions.
If your income is not enough to support your family.
If you struggle to manage your debt properly.
If creditors want to act against you.
If your health is affected by your debt.
Why you should choose debt review
Debt Review is a financial lifeline for those worried about losing their home or car because of their severe debt situation. The Debt review program approaches the source of your debt issues. Which means that it is a proven way to fix the debt.
The advantages of debt review
Debt review or debt counseling is a great way to get out of debt when you need a little extra help and support. Here are the reasons why you should apply:
Reduced installments up to 60%.
Financial relief.
It will keep your valuables safe.
You will be able to support your family.
After completing your debt review journey you will have a clear record and enjoy financial freedom.
Benefits of DebtSafe
Debt assessment by registered professionals
Restore your credit score
Get a free quote
Debt consolidated into one easy payment
---
DebtSafe is all about you, the client
During the application process, your monthly debt repayments are combined into one installment.
The installment also gets reduced so that you can pay your debt as well as your essential living costs. The bigger payments you make, the faster the loan will be paid. The Clearance Certificate will require your creditors and the credit bureaus to remove any information of the debt review and your previous unpaid debts from their systems.
This will leave you with an improved credit rating. The debt counseling process is very easy. You will get started with a complimentary quote.
Get started with debt counseling
Step one
Go online, click on the apply section and follow the steps
Step two
Fill in the required personal details. This will include your name, surname, E-mail address, and contact number.
Step three
A friendly debt review counselor will call you during business hours to submit a free quote tailored to your financial needs. Your fees are based on your debt situation and included in your repayment plan.
Get rid of your debt without the hassle
Start your journey towards financial freedom today! Debt Safe's professional team is ready to show what their program can do for you and how they can fix your debt while they protect your assets from repossession.
Reasons to get Debt Safe debt counseling
Registered debt assessment is done by professional debt counselors.
You will be able to restore your credit score with a debt review
A quote free of charge will be offered to you.
Your debt is consolidated into one easy repayment.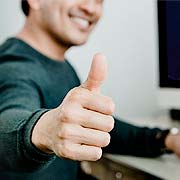 DebtSafe is a trusted & reliable provider of debt review
In our review, DebtSafe adheres to the compliance criteria in accordance with the National Credit Act, where the granting the loan will not cause financial distress to the consumer.
DebtSafe is a registered credit provider in South Africa: NCRDC1078
Customer Reviews & Testimonials
"
August 2021
Debt safe helped me with debt review when I needed it most. I was struggling to make ends meet but with Debt Safe, I could pay off my debt within 6 months. I am a happy customer.
Christa O
— Humansdorp —
March 2021
Debt safe is a debt review company that cares for its clients.
I was in debt for more than 18 months and then I used Debt Safe. They helped clear my name and record and I have been debt-free for...
Temba M
— Pretoria —
October 2021
I would recommend Debt safe to anyone.DebtSafe did not just restore my debt, they restored my life. I am so grateful. You deserve a 5-star rating.
Victor R
— Durban —
DebtSafe Contact
Contact Number
E-Mail
Website
Physical Address
222 Smit St

Johannesburg

2000

South Africa
Opening Hours
Monday

08:00 – 17:00

Tuesday

08:00 – 17:00

Wednesday

08:00 – 17:00

Thursday

08:00 – 17:00

Friday

08:00 – 16:30

Saturday

09:00 – 12:00

Sunday

– Closed