Financial recovery plan
Restore your credit score
Get a free quote
In-page navigation
---
About DebtSafe
Over the past 10 years, we've helped over 30,000 South Africans fix their debt problems.
We've since proudly become one of the biggest debt counselling providers in South Africa.
Our company values
Always striving for excellence
Committed to being reliable
Representing each clients individuality
Empowering and strengthening our clients
Being compassionate towards each client and their situation
How we fix debt
Our debt management program is customized to your financial needs and it allows you to:
Fix payments that are behind
Consolidate debt without having to apply for a loan
Get your monthly repayments lowered by up to 60%
Prevent repossessions by getting legal protection
Protect your valuables from repossession
Debt counselling is seen by the NCA as a solution that helps focus on fixing the core of your debt problems by scaling down your obligations and helping you improve your credit profile once you've completed the program.
DebtSafe Services
If your credit profile is in a horrible state and you're stressed beyond limits about your finances, it may be time to contact Debt Safe.
Stress can have an adverse effect on your health, for instance:
Weak immune system
Struggle with depression
Lack of concentration
And digestive issues
This is how the program works
You'll receive legal protection against your creditors because the process is backed by the National Credit Act, which keeps your assets safe from repossession.
Debt counselling is designed to enable you to pay your debt and sustain your family's living expenses. When you've completed the process, you'll be issued a clearance certificate by your debt counsellor. With this certificate, you can prove to new creditors that you have cleared all your debt.
Who are Debt Safe's solutions for?
For those urgently looking for payment solutions
If your monthly income isn't enough to sustain your family
If you cannot manage your debt properly
If creditors are wanting to take action against you
If you have a consistent income flow
If your health is being affected by your debt
Benefits of DebtSafe
Debt assessment by registered professionals
Restore your credit score
Get a free quote
Debt consolidated into one easy payment
---
DebtSafe is all about you, the client
We're here to ensure your well being and give you the life that you desire to live, debt-free.
We want you to be stress-free and healthy so that you and your family can live well.
The DebtSafe application process
The process is very easy. You'll get started with a complimentary quote, no obligation. This will determine if you really need help with your finances.
Once you've been confirmed as an over-indebted case, the restructuring process will begin. You'll get a brand new debt management plan that brings all your debts together and reduces it so that you pay one monthly installment for all your debts.
This will start the restoration process. Once you start paying off debt according to your new debt management plan you're on your way to making a lasting change. If you remain committed, you'll fix your debt issues, and get creditors off your back. You'll live a much healthier and happier life.
What's the cost of the DebtSafe program?
Your fees are based on your debt situation, however, there are no upfront fees and our fees are all included in your repayment plan. There are however different categories:
The once-off application fee
The once-off debt counselor fee
The once-off legal fee
The PDA monthly fee
The monthly aftercare fee
And the once-off reckless credit check fee
Keep in mind that the above will be unique to your debt situation that they'll be determined by your monthly installment.
The disadvantages of debt review
It is a great way to get out of debt for many South Africans but let's have a look at the pros and cons:
Cons:
You cannot apply for credit whilst doing the program.
Your review will be visible on your credit record until you have paid off all your debts or finished the program. Only when you've paid off all your debt will it be removed.
The length of the repayment may be long but that's to help you lower the monthly installments.
Pros:
You can consolidate your debt without having to apply for a loan
Installments can be reduced to 60%
Much needed financial relief
No repossession, your valuables are safe
You'll be able to provide for your family
When the program is complete you'll have a clear record and enjoy financial freedom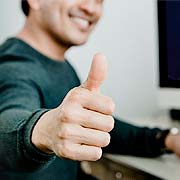 DebtSafe is a trusted & reliable provider of debt review
In our review, DebtSafe adheres to the compliance criteria in accordance with the National Credit Act, where the granting the loan will not cause financial distress to the consumer.
DebtSafe is a registered credit provider in South Africa: NCRDC1078
Customer Reviews & Testimonials
"
I was really struggling to make ends meet but with Debt Safe, I could pay off my debt within 6 months. So happy
Lesedi Q
— Pretoria —
I was in debt for more than 18 months and then a friend told me about Debt Safe. They helped clear my name and record and I have been debt-free for the past 6 months.
Warren T
— Johannesburg —
I am so grateful to Debt safe for helping me restore my financial health and living my life again.
Angela T
— Cape Town —
DebtSafe Contact
Contact Number
E-Mail
Website
Physical Address
222 Smit St

Johannesburg

2000

South Africa
Opening Hours
Monday

08:00 – 17:00

Tuesday

08:00 – 17:00

Wednesday

08:00 – 17:00

Thursday

08:00 – 17:00

Friday

08:00 – 16:30

Saturday

09:00 – 12:00

Sunday

– Closed