Short-term loans up to R150,000
Low-interest starting from 10.5%
Repayment up to 60 months
In-page navigation
---
Author FNB Loans. Screenshot of FNB Loans website.


[Accessed August 30, 2021]
About FNB Loans
Having been around for so many years, FNB has become the go-to for a number of customers who are looking for short-term credit.
Get what you desire
The loan options offered by FNB are specially made to ensure that you get ahead with your financial chores and move forward.
Furthermore, their loans are flexible, giving you the advantage of getting the right loan amount, the perfect loan term, and a low interest rate.
Meeting the customer halfway
FNB always aims to ensure that you're going to be able to pay off your debts. The last thing they want is to give you a loan you can't afford to pay off.
This will not only give you a bad credit record, but it'll also make your future credit applications difficult to process.
It's for this reason why FNB offers flexible options that can be tailored to your specific needs.
FNB Loans Services
Getting a short-term loan with FNB has never been easier.
Given the paperless procedure, it makes it easier for more customers to get credit. If you want to get short-term credit, you can look at their offerings online and choose a credit plan that will suit your needs.
Will I qualify for a loan?
It is mandatory to ensure that you have a fair credit score to ensure that you get your loan approved. FNB will not be able to grant your credit application if your credit is not up to par.
If you're not sure that you'll have the money to settle the loan in 30 days, you might have to find another solution to attend to your financial emergency. FNB temporary loan is strictly a 30-day loan.
Repay your loan successfully
FNB is doesn't need to know what you aim to do with your loan. As long as you commit to paying off your credit plan on time, they'll grant your credit request.
Furthermore, if you don't need to attend to something urgent, then you can always wait until your next payday.
FNB Loans – Short-term loan
Loan Type

Short-term loans

Interest Rate

from 10.5%

Loan Amount

up to R150,000

Repayment

30 days to 60 months
Benefits of FNB Loans
No hidden fees
Easy loan application
Get a loan instantly
Short-term loan calculator
FNB short-term loans are ideal for when you need finance quickly
Whether you choose to visit an FNB branch or save yourself time and do everything online, it doesn't really matter.
FNB will access your loan application as soon as they receive it and get back to you before the end of the business day. If you have a provisional offer, you can accept the offer and receive the cash immediately.
Is your credit plan affordable?
Everything FNB does is according to the book. All the charges that will apply to your credit plan will be in line with the charges incurred according to the agreement you signed.
The loan repayment will also be structured in one repayment or into 6 months' worth of installments. At the end of the day, you need to ensure that your budget is still able to accommodate other expenses.
What requirements must you meet?
If you would like to qualify for one of FNB's quick online loan options, you need to be above the age of 18 years, be a permanent resident or citizen of South Africa, and have a good credit profile.
If you're interested in an FNB loan, apply online, at an ATM or inside the bank, and get money instantly deposited into your bank account.
Getting a loan has never been this easy
Only apply for the exact amount you're looking to spend, it'll make it easier when you need to settle the loan. Therefore, if you don't really need money, don't apply for credit.
On the other hand, if you really need a loan, you can get it quickly once you have furnished FNB with all the information they need to approve your loan.
Emergencies will always happen when you least expect it and sometimes you might not have the money to deal with them. Allow FNB to help you with an affordable short-term loan.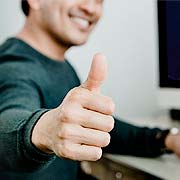 FNB Loans is a trusted & reliable provider of short-term loans
In our review, FNB Loans adheres to the compliance criteria in accordance with the National Credit Act, where the granting the loan will not cause financial distress to the consumer.
FNB Loans is a registered credit provider in South Africa: NCRCP3377
Customer Reviews & Testimonials
"
April 2019
Because FNB was able to provide me with a short-term loan that matched up with what I could afford, it was so much easier for me to pay it back.
Ronald E
— East London —
May 2019
My rate was very reasonable.
Loraine O
— Klerksdorp —
June 2019
Every consultant who assisted me throughout the process of my short-term loan application was highly approachable and forever eager to help me. Although this was not my first time borrowing throu...
Joseph D
— Pretoria —
FNB Loans Contact
Contact Number
E-Mail
Website
Physical Address
Simmonds St, Johannesburg

Johannesburg

Gauteng

2001

South Africa
FNB Loans Universal Branch Code
---
Postal Address
PO Box 1153, Johannesburg, 2000, South Africa
Opening Hours
Monday

09:00 – 15:30

Tuesday

09:00 – 15:30

Wednesday

09:00 – 15:30

Thursday

09:00 – 15:30

Friday

09:00 – 15:30

Saturday

08:30 – 11:30

Sunday

– Closed