Expert student funding
Reliable advice
EASY to apply
In-page navigation
---
Author EduLoan. Screenshot of EduLoan website.


[Accessed April 5, 2018]
About EduLoan
Get yourself the career you want with a student loan from EduLoan.
EduLoan is a credit provider that complies with the requirements of the National Credit Regulator. It is also one of the best student loan companies in South Africa. EduLoan has been around for many years assisting South Africans with education finance where and when they need it.
They promote growth and wish to see you flourish in the corporate world. At the end of the day, it would make them extremely happy to see that everybody is educated and that they're ensured such a successful initiative. Job opportunities come with requirements and they would like you to be able to meet those requirements.
The best way to get ahead
Eduloan's main focus is to ensure that they cover your full cost of education. By doing so, you will not have to worry about how you are going to buy your books or what you are going to eat at night. When Eduloan opened their doors to students they knew that they were one of the few education finance markets that are available in the country.
Today they are a source of finance to many students. They have faced a lot of challenges to get to where they are today. Little did they know that it would grow to be such a massive entity having helped such a great deal of students with student loans.
EduLoan Services
Since they know that the cost of living is high, they ensure that they provide affordable student loan solutions.
Something that a young adult with other responsibilities would be able to repay. Student loans can be paid off in reasonable monthly installments. In essence, they want to afford everybody the opportunity for education because having education opens doors for you in the future. Get a student loan that pushes you to be a better yourself, a student loan that puts food on your table and peace in your mind.
The various types of student loans
You can get a basic student loan which includes tuition fees, textbooks, accommodation, and food. They cover your necessities and desires which enables you to be the best student you can be.
Therefore, you need to ensure that you choose a credit plan that will make your academic journey one that is without stress and worry. The only thing you should worry about is your academic performance while your student loan does the rest.
Additional finance options
Another option is opting for a personal loan which can be taken up by a legal guardian who works and earns a certain amount of remuneration. These types of loans can be a backup for a student loan, should you not qualify.
Benefits of EduLoan
Expert advice on funding
Full educational funding
Cashless transaction solutions
Eduloan is the top choice for student loans, apply today
Since there are many ways to ensure that you have a student loan to finance your education, you might find a lot of credit providers offering the same kind of service.
It is then up to you as the student to compare your available options and see which is a better option for you. They always encourage you to never take a student loan that will prove to be too much to pay off.
Benefits of an EduLoan student loan
Expert advice on funding.
Full educational funding.
Cashless transaction solutions.
Easy to apply.
Services you can rely on.
If you are interested in the credit offer, you can apply for an online student loan and they will handle the rest. It would take you very little time to complete and it can set you ahead in life by making your dreams come true. Seeing that there are many terms and conditions you have to meet, you have to ensure that you abide by all the requirements that they have in place if you would like to be considered for a personal loan.
A considerate student loan company
If they see that you have too much on your plate, they will request that you settle some loans before going to apply for a student loan. It is not a wise decision to take on more debt if you already have a lot of debt.
While they may want to help you, they prefer doing it under normal and affordable circumstances. It is no use if you have a student loan and live a good life while studying but after studies, you are left in dire debt and struggling again.
Competitive interest rates
Commonly, people will always be worried about interest rates when applying for a university student loan. Therefore they try to give you the best student loans and the best interest rates. However, you don't need to worry because they are not only affordable but also reasonable when considering the economy. Ultimately, you can decide when you would like to settle your student loan.
The repayment terms range from as little as 3 months to 22 months. Should you want to reapply for their student loan after settling your first one, you are more than welcome to do so. It is always good to ensure that you finish paying off your student loan as soon as possible, so you can focus on other ventures that may need your time and money.
EduLoan will never chase you away because they wouldn't be doing your dreams and aspirations any justice. Instead, they want to be a part of your journey because they know how important education is.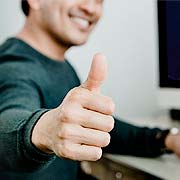 EduLoan is a trusted & reliable provider of student loans
In our review, EduLoan adheres to the compliance criteria in accordance with the National Credit Act, where the granting the loan will not cause financial distress to the consumer.
EduLoan is a registered credit provider in South Africa: NCRCP158
Customer Reviews & Testimonials
"
June 2021
This student loan carried me through a few tough years of University. Eduloan gave me the education that I have today.
Damian G
— Queenstown —
May 2021
Being the only member of my community to ever study to become a medical practitioner, all my family members had doubts about how I was to obtain the money to go study. Eduloan however gave me fin...
Gino G
— Port Elizabeth —
July 2021
I applied online for the student loan I have today and it was the most easy-to-understand loan application ever! I was done before I knew it. Unlike other times, I have no difficulty uploading my...
Nicole S
— Pretoria —
EduLoan Contact
Contact Number
E-Mail
Website
Physical Address
Constantia Park, Cnr 14th Ave & Hendrik Potgieter Road, Weltevreden Park

Roodepoort

Gauteng

1724

South Africa
Opening Hours
Monday

08:00 – 17:30

Tuesday

08:00 – 17:30

Wednesday

08:00 – 17:30

Thursday

08:00 – 17:30

Friday

09:00 – 17:30

Saturday

– Closed

Sunday

– Closed