Simple and secure
Fast online application
A range of benefits
In-page navigation
---
Author WesBank. Screenshot of WesBank website.


[Accessed September 1, 2021]
About WesBank
WesBank complies with the guidelines of the National Credit Regulator and sticks well within the boundaries of this regulation.
They have been in the financial industry for more than four decades and are not only experts in asset finance, but also specialize in logistics since they want to assist South Africans in all areas of business.
The long term perspective
If you are looking for personal finance online, WesBank can help you with credit as well as proper healthcare. WesBank is an all-rounder bank that assists South Africans with any financial inquiry. Don't look any further, you are at the right place.
Partnership with WesBank
As part of the FirstRand Group, they make the same promises and aim to deliver them every day. WesBank encourages you, to have ambition and be a leader in your own right. They put their time, passion and energy into serving their customers' needs, knowing that you are empowered, entrusted and accountable for your decisions.
WesBank Services
If you would like to apply for their loan, you need to apply on their website.
The maximum amount you can get is R150 000. The repayment term is up to you to decide as they want you to be satisfied with the financial plan that you get.
Time is important
The application takes minutes to complete. There is a variety of short-term credit you can choose from. Credit card offers are also available. At the end of the day, you know your budget and financial boundaries more than anyone.
WesBank credit card offers
There are two types of credit cards offered at WesBank. The Classic and Gold credit differs according to the benefits, charges and flexibility. WesBank usually advises their customers to pick a credit card according to their personal budget and monthly expenses.
The benefits will come in handy when you need extra protection such as travel insurance. Furthermore, you will be informed about the terms and conditions of your credit card each month through your monthly installments.
Benefits of WesBank
Car

insurance
Quality

financial assistance
A

simple and secure

online loan application
---
We offer a variety of credit card options to suit your needs
WesBank doesn't limit its customers to one type of credit card.
They give them a variety of options to choose from so that you find a credit card that is suitable for you.
Years of familiarity
WesBank has been offering personal financial products to a lot of customers. They can also be proud of themselves for the amount of experience their brokers have acquired thus far. Therefore you can rest assured that you would be given the best service possible.
Necessary documentation for a speedy application
Monthly income of at least R5 000

Up to 3 months' recent, original bank-generated PDF statements (available via e-mail from your bank or your banking app) or payslips, as proof of income

A clear copy of your ID document

Proof of address
WesBank credit rewards
Like any other credit card, there will be interest charged. However, there are 55 days where you won't be charged a cent. Call it a gift from WesBank to you, although it is just another indication that they give freely, are present when needed and will do anything to make your journey rewarding as possible.
WesBank is a bank that wants to ensure that all its customers are well cared for. They also don't want to give you more than you can actually afford which is the reason why we stick within your affordability specification.
How to apply for a credit card
If you would like to get a credit card from WesBank, simply call or send an email and they will get back to you. You can also set up an appointment, or inform them and they will do just that. WesBank has qualified agents that are ready to attend to your needs.
They will never leave you in the dark or give you minimal information especially when it is something that has got to do with your money. You will be given all the ground rules which leave the big decision to you. After all, their job is to advise, yours as the client is to enforce.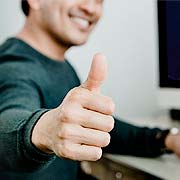 WesBank is a trusted & reliable provider of credit cards
In our review, WesBank adheres to the compliance criteria in accordance with the National Credit Act, where the granting the loan will not cause financial distress to the consumer.
WesBank is a registered credit provider in South Africa: NCRCP20
Customer Reviews & Testimonials
"
September 2021
The easiest application that I have ever applied for and It didn't even take that long to get a response back from the Bank about my credit card.
Nathan R
— Port Elizabeth —
July 2021
I am happy to say that I will be only using Wesbank from now on their service is excellent and the staffs treats you with kindness.
Jacob C
— Cape Town —
March 2021
They have helped me to get the credit card that suits my pocket with repayments that will not get me into debt they truly go above and beyond.
Kathy C
— Johannesburg —
WesBank Contact
Contact Number
E-Mail
Website
Physical Address
Portside, 21st Floor, FNB Building, Buitengracht Street & Hans Strijdom Avenue

Cape Town City Center

Cape Town

8001

South Africa
Opening Hours
Monday

07:00 – 16:30

Tuesday

07:00 – 16:30

Wednesday

07:00 – 16:30

Thursday

07:00 – 16:30

Friday

07:00 – 16:30

Saturday

08:00 – 12:00

Sunday

– Closed