Personal loans bad credit up to R150,000
Low-interest starting from 27%
In-page navigation
---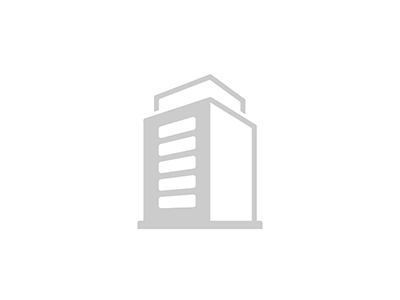 About Debt Lab
Let Debt Lab find you an affordable lender, we know how difficult it is to find a broker that meets your financial expectations.
At the end of the day, you don't want a lender that will drastically change your budget. Debt Lab will help you get the most affordable lender for your personal bad credit loan.
What happens when I pay my personal bad credit loan earlier?
Should you have more than enough money to spare before the month ends and you want to pay your loan earlier than the repayment date, you are welcome. There aren't any interests that will be charged and you will have one less debt to worry about. Paying your loan earlier will also give the lender a great impression of your repayment plans. It might even be easier for you to be granted a loan in the future.
Consistent paying is good for your credit
It is advisable that you remain a consistent payer when you have a loan to pay. The last thing you want is to ruin your credit profile. We always advise our customers to not apply for personal or even payday loans they are not certain about having enough money to pay for it. No matter how urgent your crisis might be, it should never jeopardize your credibility.
It takes a good and long 5 years to be cleared off as a bad payer from the credit bureau. Rather find another alternative of paying for your emergency but if you don't have the money, spare your credit profile and affordability from the unnecessary scrutiny.
Debt Lab Services
We have a number of services we offer at Debt Lab that extends beyond our bad credit personal loans for debt management.
If you would like to know more about the services that we offer, give us a call and one of our agents will be ready to assist you and explain everything else in better detail. Everything that we speak about over the phone is private and confidential and will not be used for any other purpose.
How do I complete the personal bad credit loan application?
The online loan application can be completed online on our website. The customer needs to answer all the questions in order for the loan to be processed.
Once you have completed the loan application, please ensure that all your information is correct and truthful. If you lie about some of your details and we find that you have lied, we will ban you from ever using our services.
Provide all the details for a better chance of approval
We know that certain clients think that when they lie they stand better chances of a loan application approval but it is actually not the case. It is better to provide us with all your details and let us be the judge of whether we can accept your quick cash loan application or not. Chances are, we might still be able to assist you if you give us the correct information.
Debt Lab – Personal loan bad credit
Loan Type

Personal loans bad credit

Interest Rate

from 27%

Loan Amount

up to R150,000
Benefits of Debt Lab
A wide panel of

successful lenders
Safe, secure

service provision
Discreet

with your information
Personal loan bad credit calculator
---
Why was my loan application rejected?
There could be a variety of reasons as to why your loan application was turned down.
The main problem is always affordability. If we see that the customer already has a lot of credit, we might not be able to process their bad credit loan application. We have to adhere to the requirements outlined in the National Credit Regulator and this means that customers need to pass our affordability rating.
Get an affordable loan today
For us, it not just about getting money and filling up our own pockets, it is also about ensuring that the customer is financially comfortable with the bad credit personal loans that are offered. We usually advise the customers to first pay off the loans that they have before coming back to apply for credit again. We will never shut our doors on them if we rejected their loan application at first.
We know that most of the clients actually do take our advice and come back after they have paid off a few short-term loans and financial obligations. This increases their chances of being granted a personal bad credit loan. Seeing that there are so many scams happening of late, customers are afraid to give their personal details over the phone. We can reassure clients that our calls are recorded and if you feel that you are not certain it is us, just call our direct line and we will help you with the verification process. At the end of the day, you are the client and you should whatever you can to ensure that your information is safe.
Can I contact Debt Lab for more information?
If you would like us to clarify some of your questions for us, please visit our website to get our contact details and we will answer all your questions. If you would like us to advise on which personal or debt consolidation options to take, we can also do so at no extra charge. At the end of the day, our customers are our biggest asset.
Customer Reviews & Testimonials
"
They have helped me to sort out my debt as well as shown me how to make my money stretch and I couldn't be happier knowing that I can make it through the month now.
David W
— Cape Town —
They gave me a loan I never thought it possible but they have they gave me a loan.
Kayley M
— Cape Town —
Great service everyone is very friendly and on the ball.
Laura M
— Port Elzabeth —
Debt Lab Contact
Contact Number
E-Mail
Website
Physical Address
19 Loop Street

Cape Town

Western Cape

8001

South Africa
Opening Hours
Monday

08:30 – 17:30

Tuesday

08:30 – 17:30

Wednesday

08:30 – 17:30

Thursday

08:30 – 17:30

Friday

08:30 – 17:30

Saturday

09:30 – 13:00

Sunday

– Closed