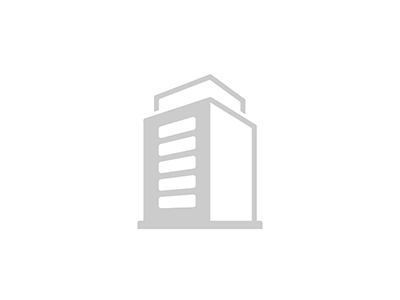 About Loan Hub
Loan Hub has a legacy to uphold through the online services platforms in South Africa.
A comprehensive service
Instead, we have taken a different approach and combined the legal with the financial and created a package that benefits clients in a whole new way. With all our years in the financial industry, we have been able to expand on our services on the level of what clients actually want, offering a unique approach.
Why bother with the fluff of what is not essential and have clients waste their time of services they don't actually need. We have made our entire package simple, affordable and in line with everyone's needs.
Who is Loan Hub?
We are passionate about helping our clients. We employ only the most experienced staff to ensure our clients never have to second guess the service they receive.
We are the service provider of choice when it comes to getting instant cash through a complementary loan search tool, as well as legal assistance and advice when you need it. You can see by our website just how simple it is to get all of these services through one affordable package. We put our clients first, through every single service we deliver.
Loan Hub Services
Loan Hub is a unique and diverse service provider in South Africa that can help you and there is fast approval on your instant loan application.
We offer loans and more when you need quality financial services, with a full service of value-added benefits to suit your needs.
All round service
We offer a less complicated solution when it comes to your financial and paralegal needs that will cover everything in one simple and affordable package, since; legal cost and cash concerns could be unpredictable. In the blink of an eye, you could be faced with an emergency payment that needs urgent payment.
Online, convenient and quick
We can provide the services for you to be able to search online for free, search for a lender on our database that provides you with a simple and fast instant cash loan that works according to your budget. You could fall into a situation where you need proper telephonic advice or assistance with paralegal situations, be it domestic, motor accident, labour or conveyance.
Benefits of Loan Hub
INSTANT Loans
QUICK Loans
SECURED Loans
VEHICLE finance
Loan Hub is your go-to lender when you need an instant cash loan
No matter what situation you may find yourself in, the legal assistance you need could cost a fortune should you go to a private legal firm.
We have included all of this in our subscription package of an initial R399 and R99 per month thereafter, to cover you for some of the most stressful times in your life. Get your world to everything on our website, subscribe now and apply for an instant loan.
Loan Hub is your go-to lender when you need an instant cash loan
When you're having a little financial difficulty, in coping with emergency payments, overdue bills or just to take a well-deserved holiday, we can help you instantly with a little extra cash to get you there.
Instant cash solution
Our instant loans are short term based, offering clients the repayment terms of between 3 and 60 months to pay back. We offer instant loans in the form of secured, unsecured, mortgage, vehicle, personal and more. Whatever loan you require, you can get it all on one simple platform which offers processes that are easy to work with and easy to understand each step.
Responsible lending practices is a must
As an accredited lending firm, we work in the guidelines of the National Credit Act of South Africa, which will ensure that we do not offer you more cash than what you can afford. We do not weigh heavy debt on our clients, but rather assist with a loan that will work within your budget. The loan amounts will vary from client to client, taking into consideration the amount you can pay back each month, what your current salary is, and what your expenses are each month. This is how we evaluate the amount of cash we can offer you during the loan process.
Getting an instant cash loan is no longer a stressful process
Clients can now embrace the secure technology feature available through our website, to apply online, and submit their application online for quick and instant approval. We offer payment into your account within 24 hours of your confirmed loan agreement. We do have a team of consultants who can be contacted via telephone or email, should you need to speak to someone before applying.
We can advise and guide you in the right direction
We have experienced and friendly staff on board our team, who are passionate about each client's financial wellbeing.
Apply now, and get cash in your bank account by the close of business, to use to cover those niggly bill payments.
Customer Reviews & Testimonials
"
Happy to say I have great service with the company and couldn't be happier and will be returning,
Mark S
— Cape Town —
The advice that I was given and the help that I received when I needed advice on what I would need for a loan they were more than happy to help.
Juan N
— Cape Town —
They have amazing and very helpful at the branch and when I needed to send through documents they helped me the whole way.
Michael M
— East London —
Loan Hub Contact
Contact Number
E-Mail
Website
Physical Address
N Bank Ln, Century City

Cape Town

Western Cape

7441

South Africa
---
Postal Address
PO Box 569, Century City, 7446, South Africa
Opening Hours
Monday

08:00 – 17:00

Tuesday

08:00 – 17:00

Wednesday

08:00 – 17:00

Thursday

08:00 – 17:00

Friday

08:00 – 17:00

Saturday

– Closed

Sunday

– Closed