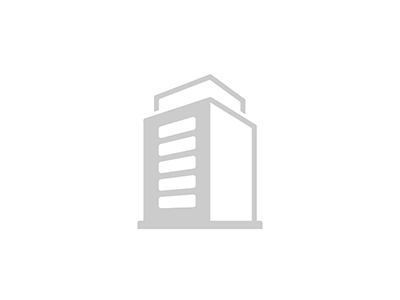 About Loan Scout SA
Loan Scout SA is based in Cape Town with the ability to assist clients throughout South Africa. We offer competitive service options, from quick cash loans to legal assistance.
Our services are driven with a passion for helping people, and our services empower our clients to move forward financially without the hassles of making appointments and filling in paperwork. We have years of experience in the industry, with thousands of clients making use of our unique services every month.
Innovative streamlined online technology
With online loan comparison tools, that allows you to compare prices, loan amounts and repayment terms and find the loan that meets your requirements. Our team of knowledgeable and qualifies consultants on hand to assist you telephonically with whatever you need from us.
Apply for your all in one package today!
We have a high client satisfaction rate, and where we need improving, we work from the feedback of our clients to proactively increase our service quality, to make every aspect of our service in-line with your needs.
We can help you gain financial control
Simply subscribe on our website today, and be eligible to make use of our all-in-one service packages, that will help you through your financial and legal processes in life.
Loan Scout SA Services
We offer instant loans that will help you with any financial situation you may be in.
We not only aim to provide the financial support you need through times that require a little extra cash boost, but our legal advice is offered through our team of highly qualified consultants, who can offer you all the support.
Guidance with legal situations such as;
Civil & Labour Law, Personal Injury, Motor Vehicle Accident Claim, Criminal Law, Harassment, Will & Testament, Domestic Violence, Conveyance, Matrimonial Law, Litigation Advice and General Advice
You can't go wrong with Loan Scout SA
Our clients benefit in every way when they subscribe to our services, with this quality is driven 2-in-1 package, you get everything you need and more.
Get a fast cash loan without hassle. If you are permanently employed and able to pay back your loan, you can qualify for a cash loan and more! Our clients get more than a free online loan search site. For a small monthly subscription fee, you also get assistance and telephonic advice in legal situations that often cross our daily lives.
Loan Scout SA – Instant loan
Benefits of Loan Scout SA
INSTANT Cash
LOAN Search Service
Loan Scout SA will help you find the cash loan you looking for – instantly
We have a reputation for scouting the best possible loan deals for clients in the country.
Finding you the best possible loan is our aim, and our goal is to get it to you fast with as little disturbance to your life as possible. We offer online loans which speed up the process from beginning-to-end.
We make your life easier, so you don't have to be stressed about getting cash in a hurry when you need it. We not only offer fast and convenient processes for loan applications we also offer our clients a 2-in-1 package.
We support our customers to ensure financial wellbeing
This holistic support plan will cover you through a telephonic assistance and advisory service for legal matters such as General Advice Services, Motor Vehicle Accident Claim Assistance Advice Service, Personal Injury Assistance Advice Service, Conveyance Assistance Advice Service, Litigation Assistance Advice Service, Domestic Violence Advice Assistance Service and Matrimonial Law Advice Assistance Service, to name a few.
Our all-inclusive package is designed for you
This package is available to clients who subscribe through our website at a once off initial fee of R429 and only R99 per month after that. This is a minimal price for the service that you will receive. Alone, these services could cost you thousands, and also take an emotional toll on your life.
These are everyday situations that clients come across, so why not get everything covered in one solution.
We also offer our clients a free loan finding service
So when you need instant cash, you can simply find a suitable lender through our service options. We deliver on the lending requirements of our clients. With a list of lenders on our database, we are able to sift through your application requirements, to define the suitable lender that fits your profile.
Get an obligation free quotation
The quote will be sourced from our reputable lenders. Our lenders and present them to you to make a choice of which one you want to go through. You get to choose what amount you want to lend, and the repayment terms that will suit your budget. You get the final say.
We will draw up a contract for you to agree to, and before you know it, the cash will be deposited into your bank account, to use immediately for whatever you like.
Customer Reviews & Testimonials
"
Great service I will be back for certain if i ever need a loan again.
Michael M
— Pretoria —
When I went to the offices to help with my query about getting a instant loans they helped me and I was able to get my loan at the same time they are such a great help.
Jackie M
— Cape Town —
Loan Scout SA Contact
Contact Number
E-Mail
Website
Physical Address
N Bank Ln, Century City

Cape Town

Western Cape

7441

South Africa
---
Postal Address
PO Box 569, Century City, 7446, South Africa
Opening Hours
Monday

08:00 – 16:00

Tuesday

08:00 – 16:00

Wednesday

08:00 – 16:00

Thursday

08:00 – 16:00

Friday

08:00 – 16:00

Saturday

08:00 – 13:00

Sunday

– Closed